How to Decorate your home for Halloween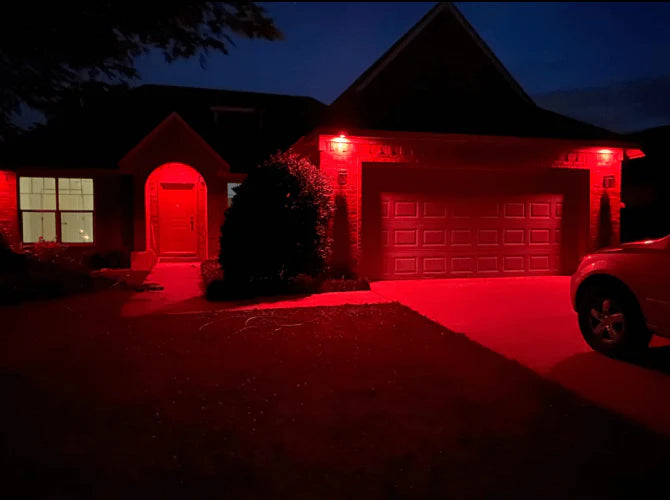 Halloween is a big annual festival. At this time of year, everyone will celebrate the arrival of Halloween. Everyone will arrange the venue and there will be a fancy dress party to celebrate Halloween.People like to decorate with various elements to welcome Halloween.This article is to teach you how to dress up your home and cleverly use lights to create a festive atmosphere for Halloween.
Lights are one of the best decorations in the home.Using lights to create all the wonderful atmosphere you want.The main colors of Halloween are red, orange, purple and black, so if you want to decorate with lights, the RGB effect of the lamps is very important.Lumary is a company specializing in smart lamps. I believe that its products can satisfy all your needs. Let me give you some advice on choosing lights.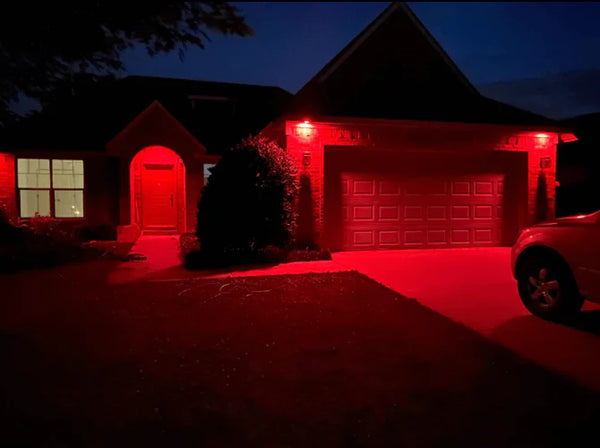 The Outdoor Light
The outer courtyard of your home is the first place that catches the eye of others. Using outdoor lighting can help you attract others' attention more easily.The first product I want to recommend is Smart LED RGBAI Outdoor Spotlight.It has 16 million colors for you to adjust,which mean you can diy all the scene you want by combining different colors not only Halloween.You can control the light with Lumary APP and each light can be controlled individually.It has an IP65 protection level, which can help you better resist dust and rain, and it has a longer service life. Its main application scenarios are outdoor corridors, gardens and metope.I believe it can refresh your home.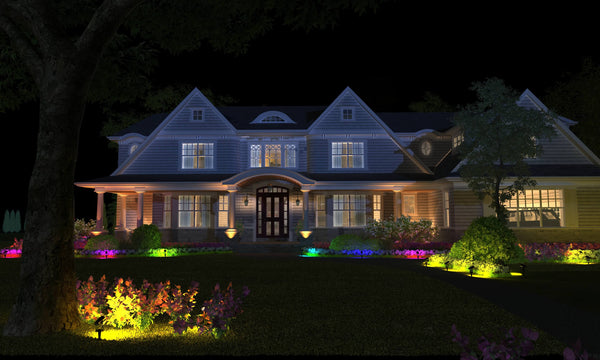 Secondly,I will recommend you Lumary Outdoor Bulb String Lights.It has IP65 protection standard, thick material makes it more durable, excellent RGB color performance, independent lamp control, can change color in sync with music, which can come in handy when you have a party. Its applicable scenarios are also broader. If your home garden is relatively small, you can also choose to hang it in front of the door to create an atmosphere.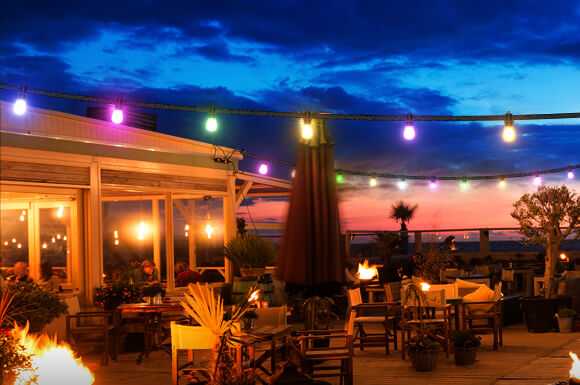 Finally, Its floodlights are also a good choice.It also has the same parameters as the above lights.Different from the above two lamps, it is more suitable for large-scale lighting, and it has a wider beam angle, which can help you use it in wall washing. it is often used in gardens and garages.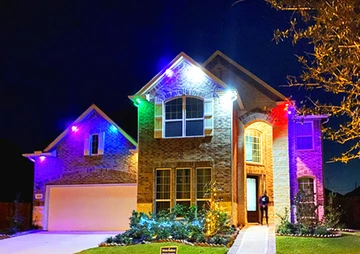 The Indoor Light
Here are three indoor lighting products for you, I believe this can help you choose the one you like more easily.
The first is the ultra-thin recessed light.It is divided into can and canless.It is one of the best selling products.They are lightweight and convenient, can be integrated with the ceiling, increase the sense of space in the house, make the house more spacious, they have a simpler installation method, they can emit 16 million RGB colors, and can use the app to control each light color
independently, which can make Your free DIY scene, on Halloween, you can freely adjust the color of the lights to create your own unique Halloween lights, of course, there are also preset Halloween scenes in the app for you, everything is up to you to decide, at the same time, It also has voice wake-up and music rhythm functions, these intelligent functions can greatly improve your experience.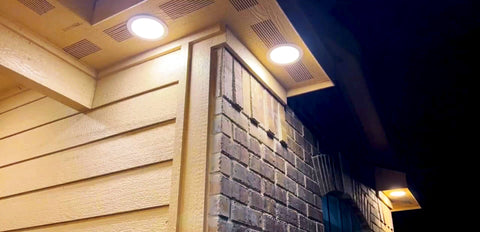 The second product I want to introduce is Lumary UFO Smart Ceiling Light RGBAI Ambient lighting.It uses a brand new technology, RGBAI, which enables the light to emit a rainbow of multiple colors at the same time.I believe its color changing ability will definitely help you realize your ideas on HalloweenIf you can have this light at home, you will be pleasantly surprised.What's more, When we use ceiling lights at home, there will be a common phenomenon that is the mosquitoes enter the lights and leave some residues, which greatly affects the appearance.But this product is fully enclosed structure, effectively prevent mosquitoes from entering the interior of the lamp and leaving traces.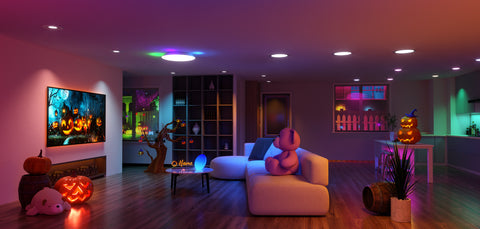 The third product is the Smart Gimbal Lights.It is similar to recessed lights.The advantage of the smart gimbal light is that it can rotate 360 degrees horizontally and 90 degrees vertically. You can adjust the light to focus on the artwork, walls, sculptures and other objects in your home or office to suit your decorating needs.It allows you to choose the lighting angle more freely in a limited space, thereby saving money.This will definitely help when decorating for Halloween.
In a word, Each of the lamps I introduced above has its own flash points and usage scenarios. Of course, how to use them to decorate your home is up to you.Lumary is a smart lighting company with a number of patented technologies.If you have lighting needs, you can go to their store to choose, i sincerely hope that my suggestions will be helpful for you.                               
---