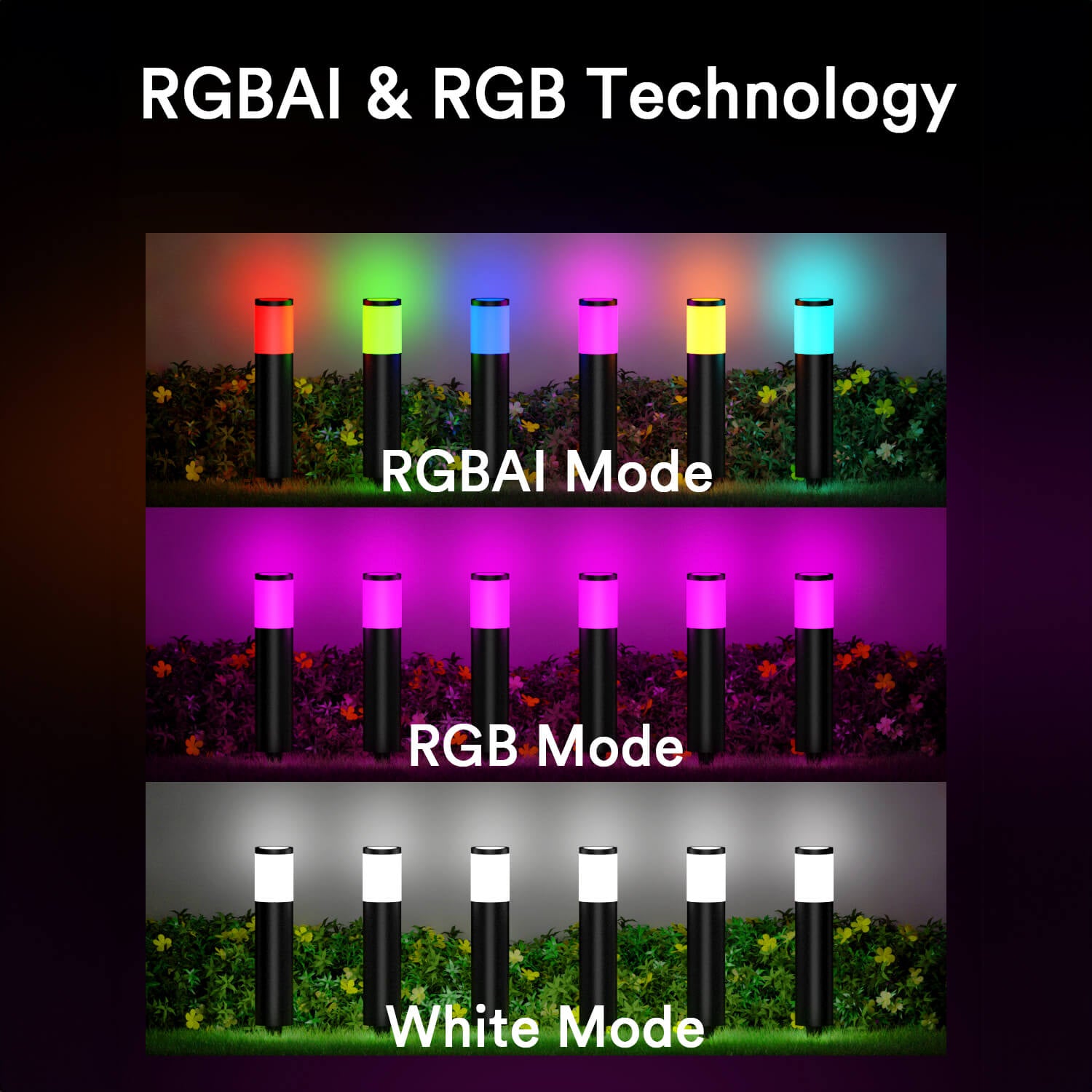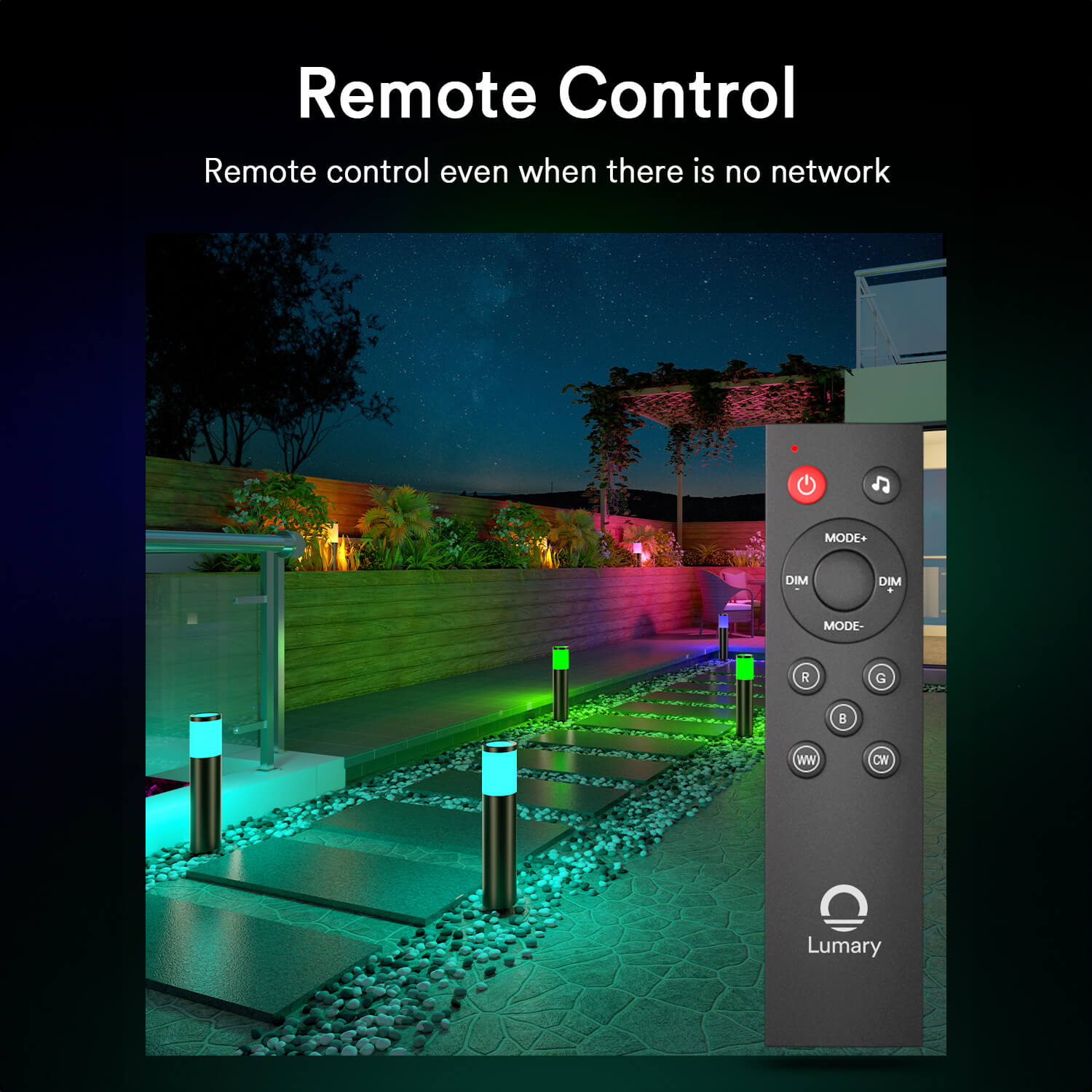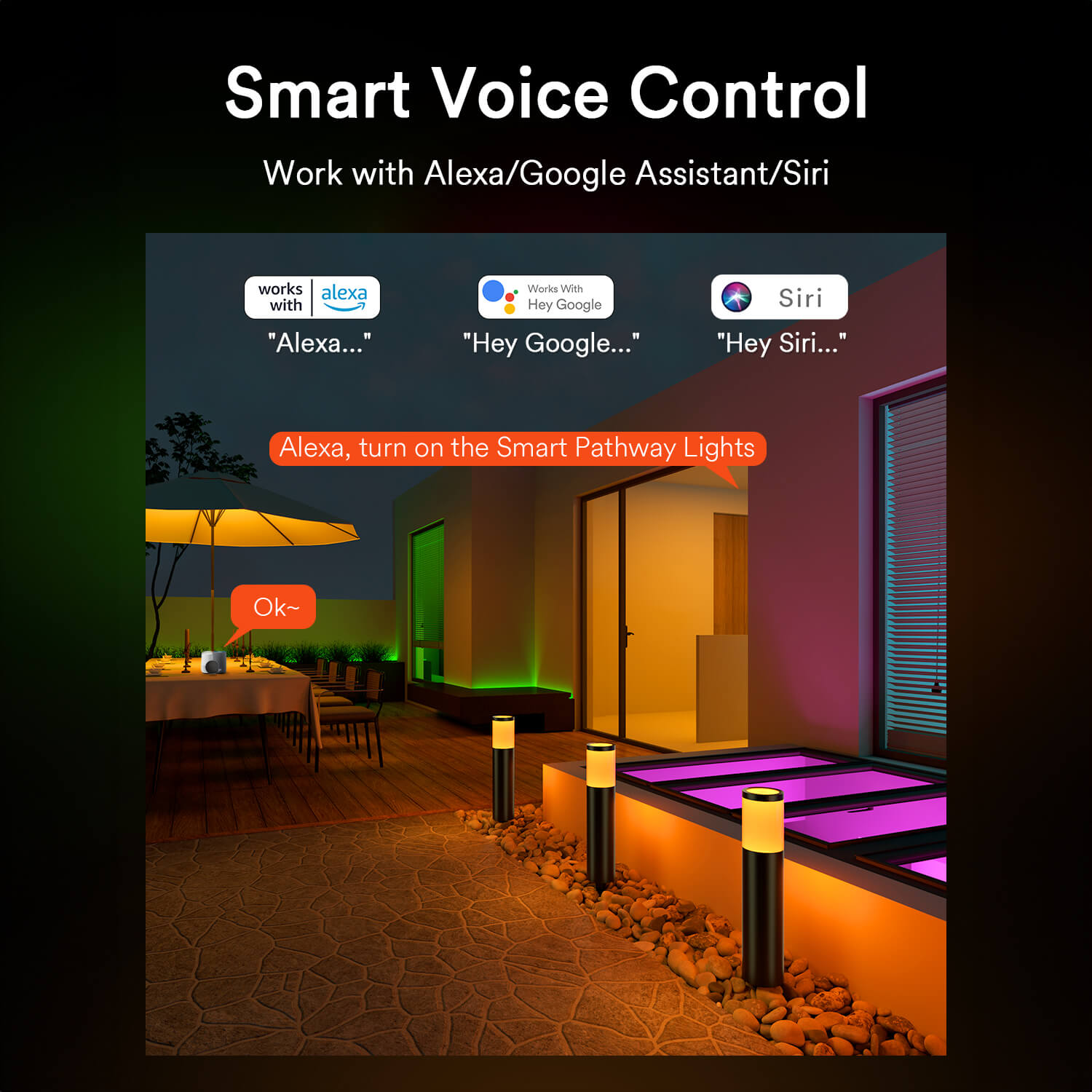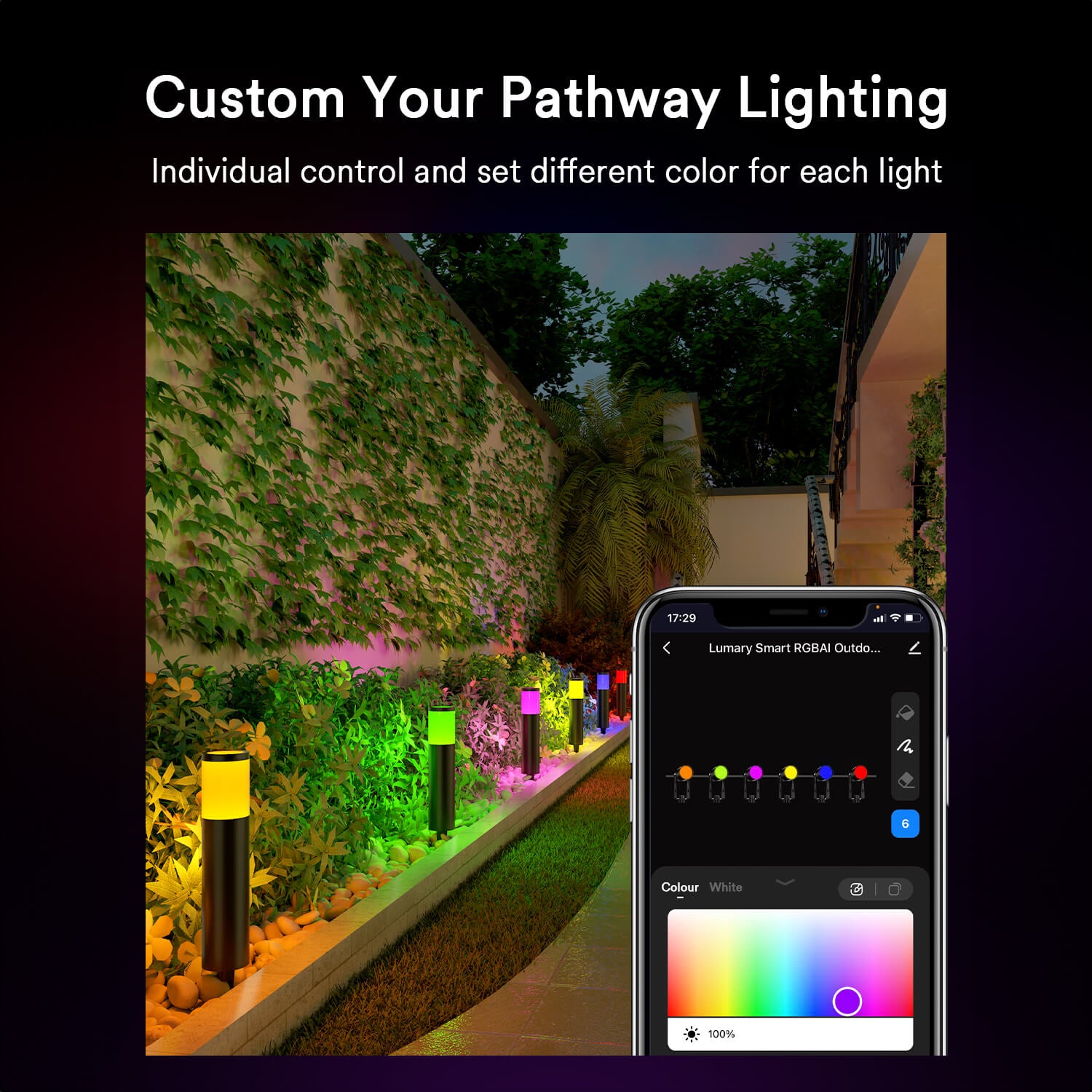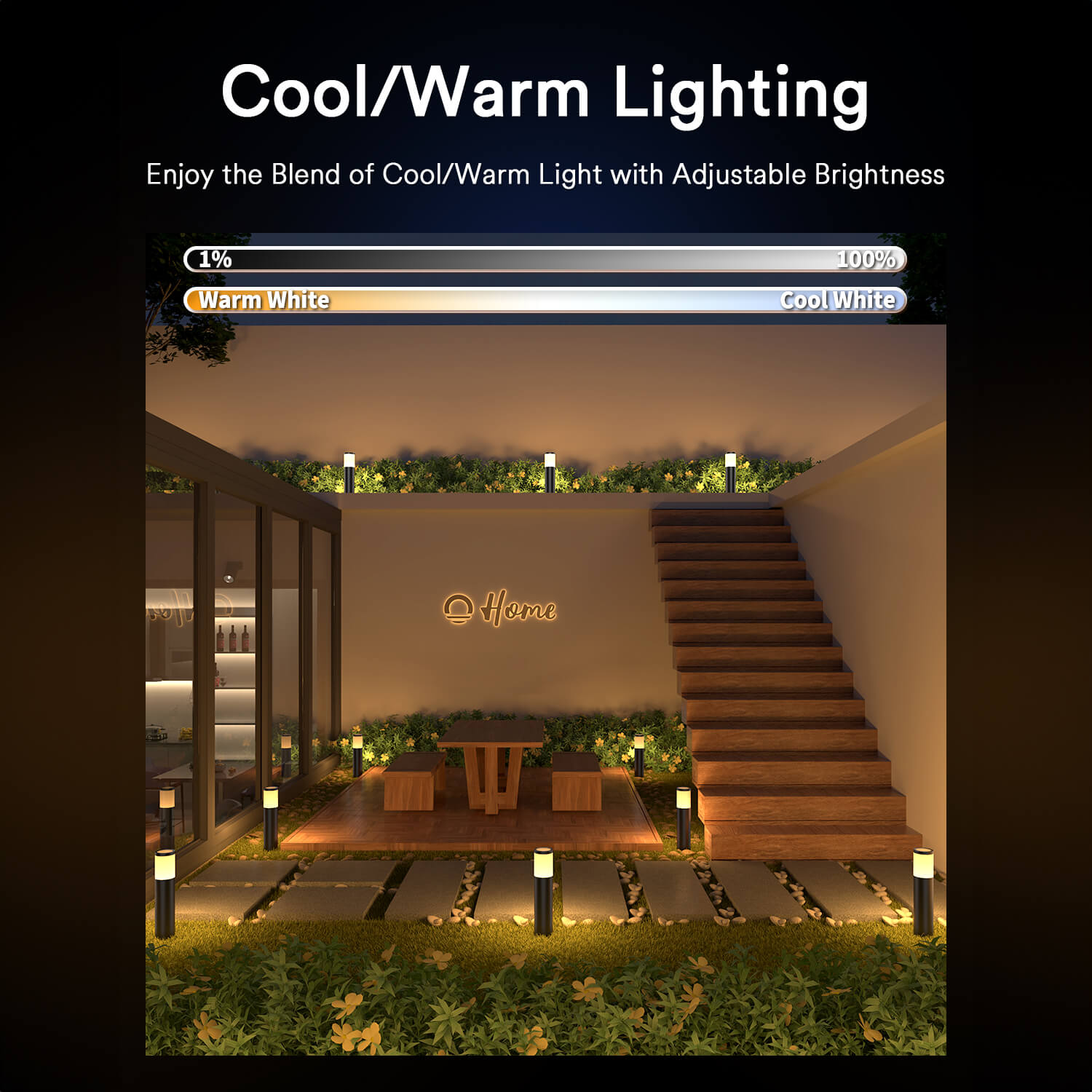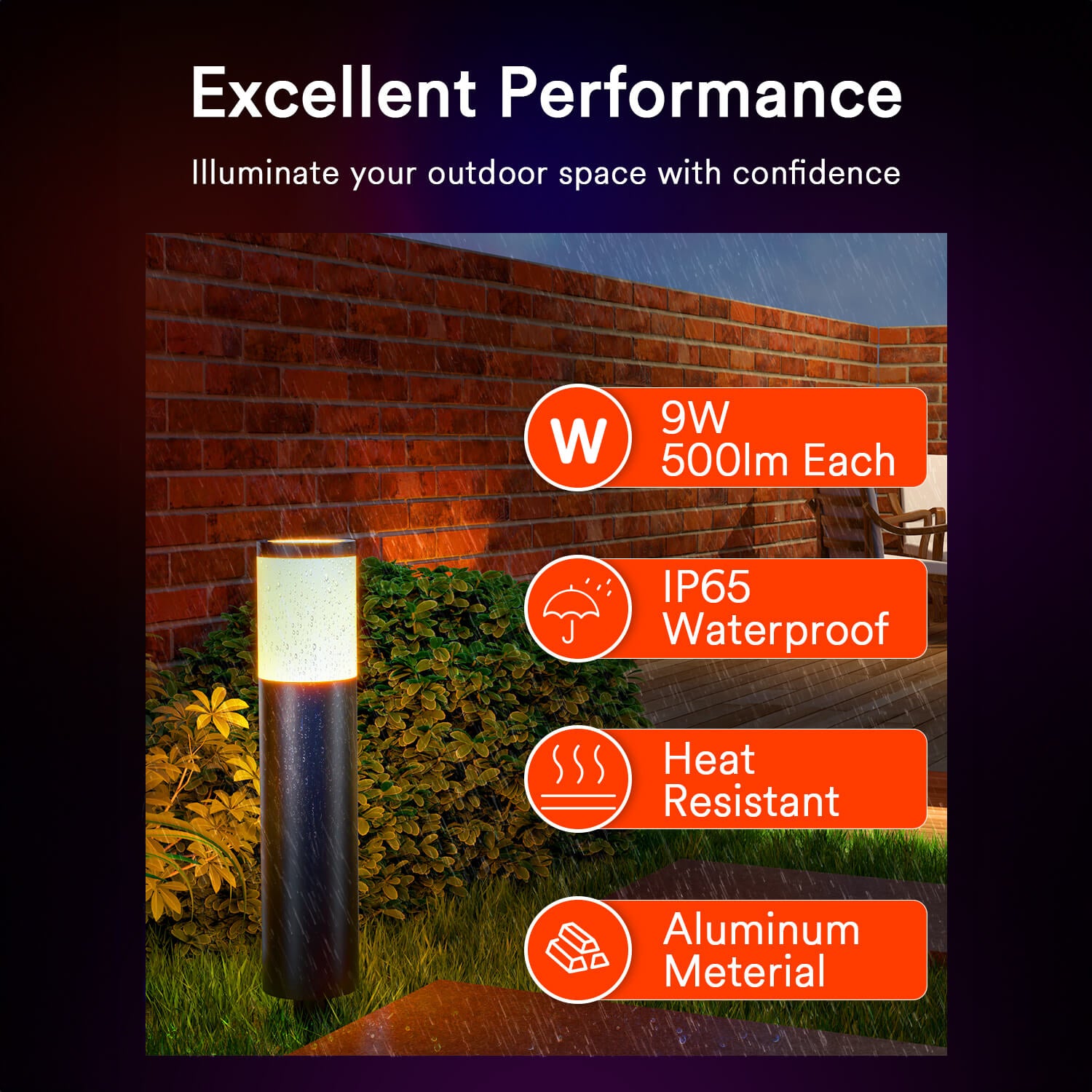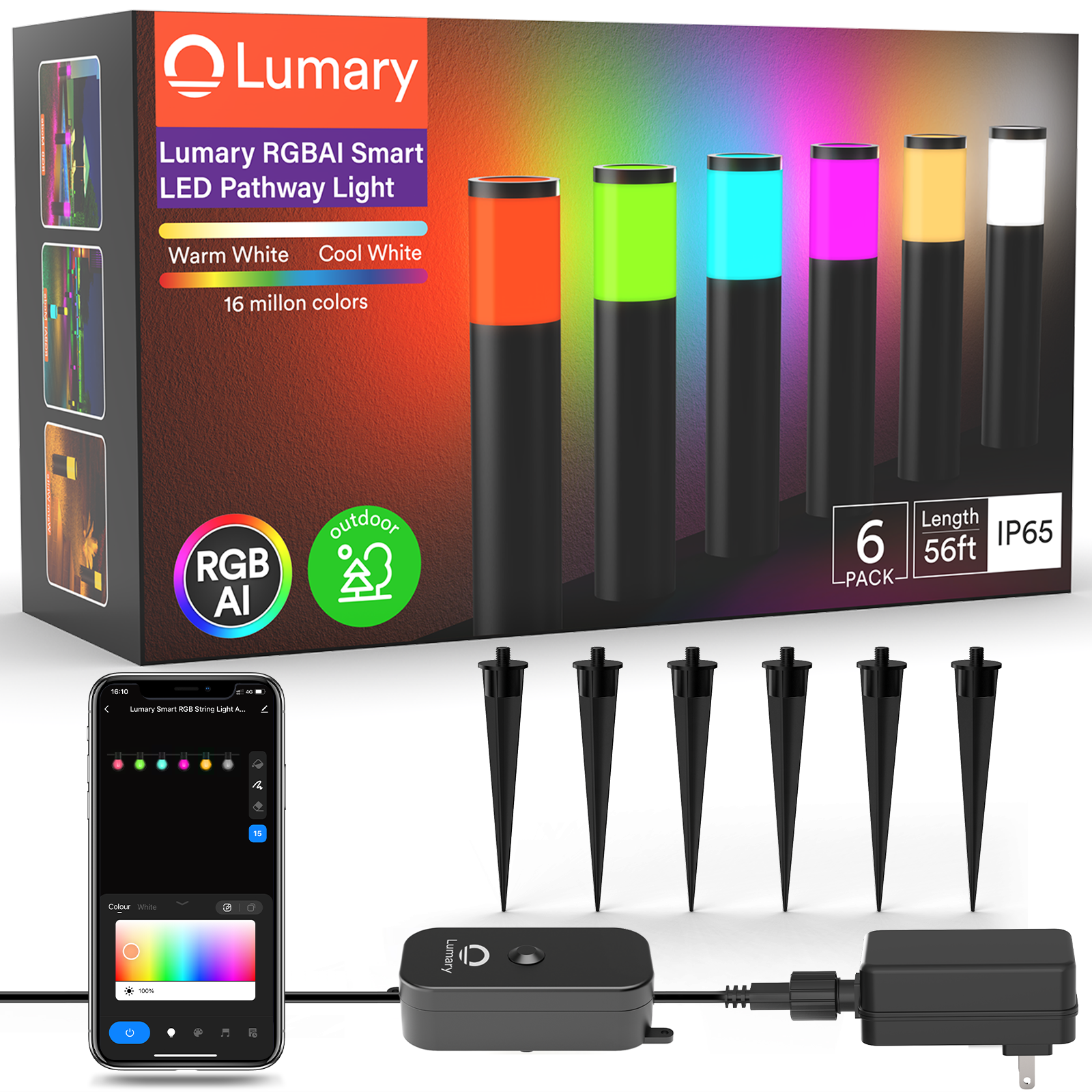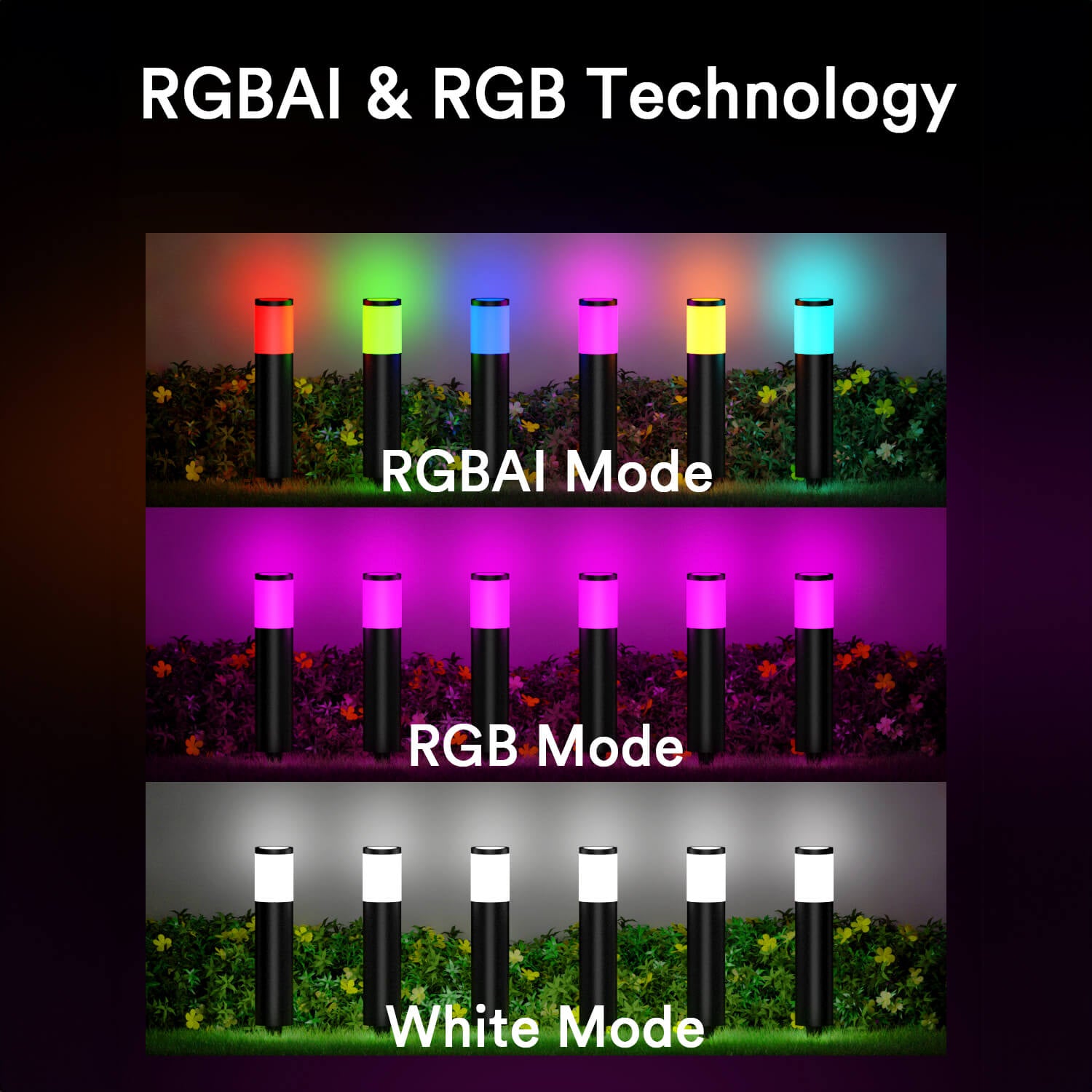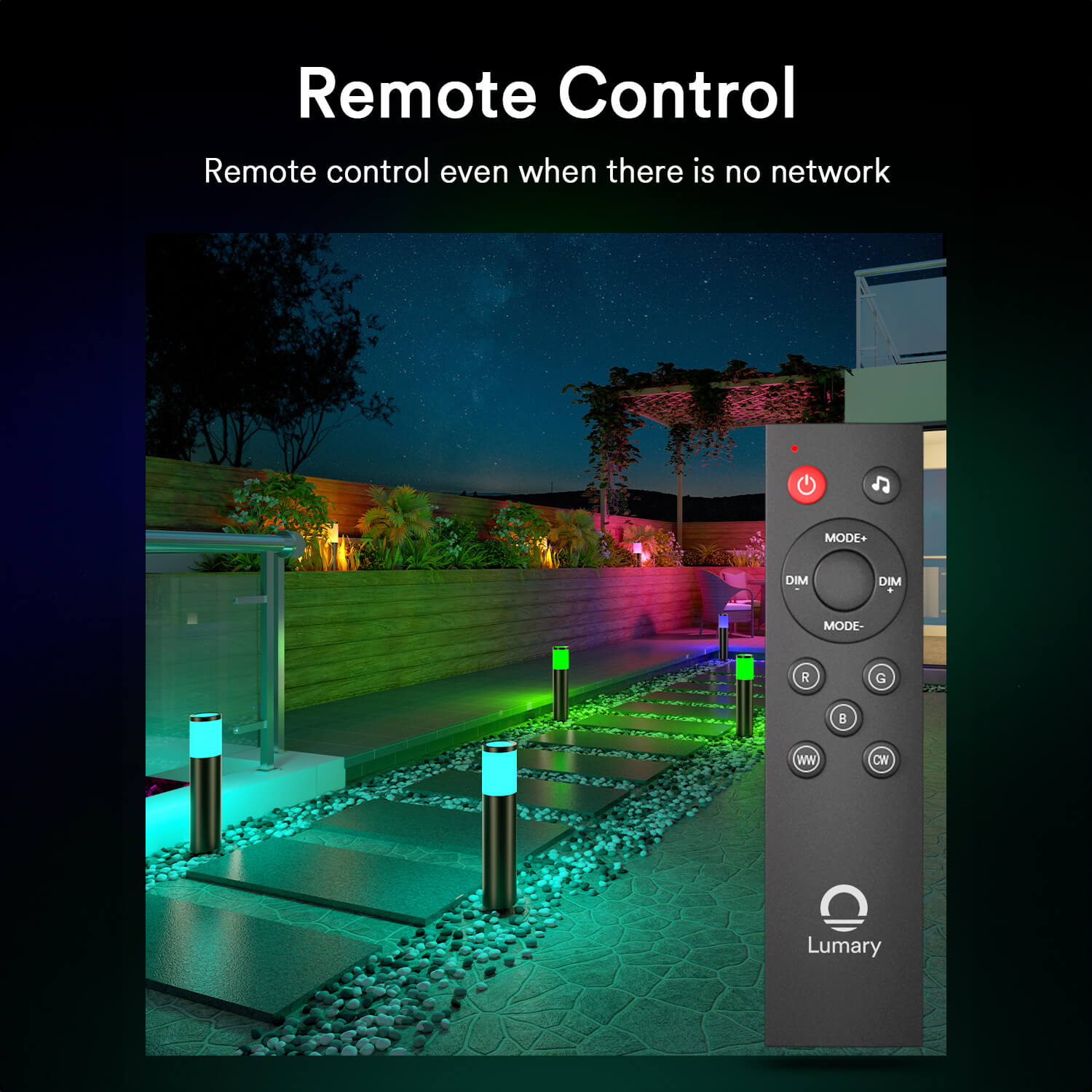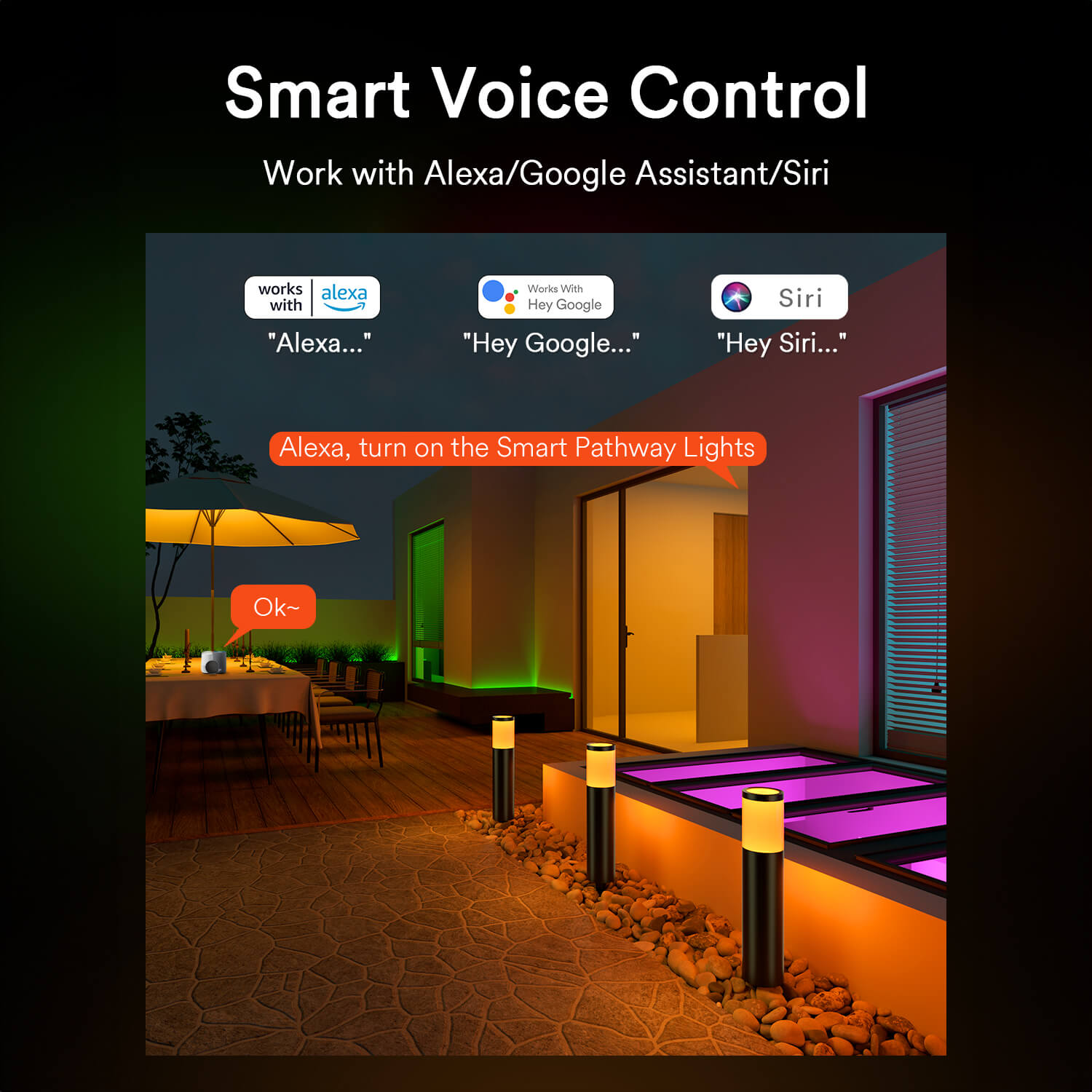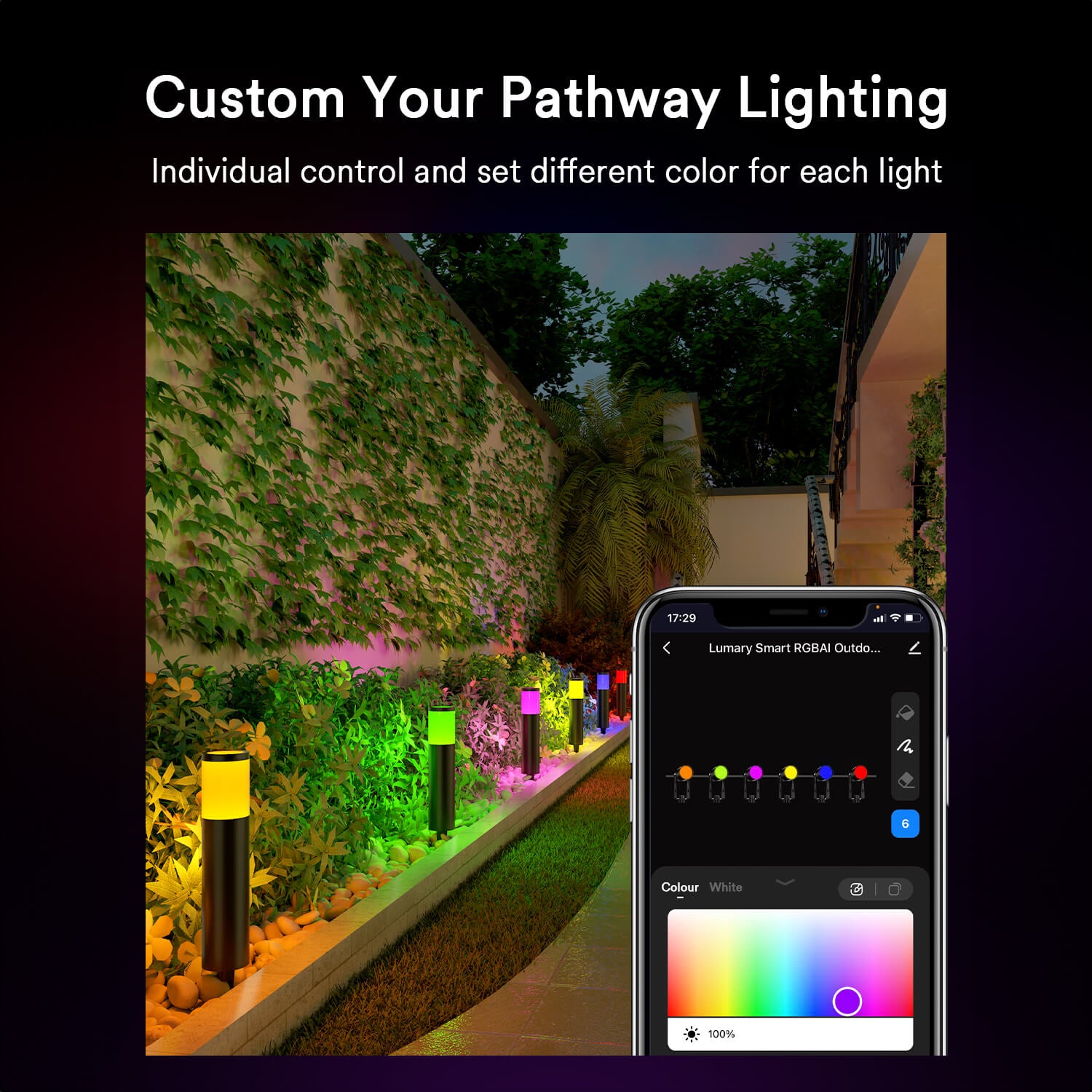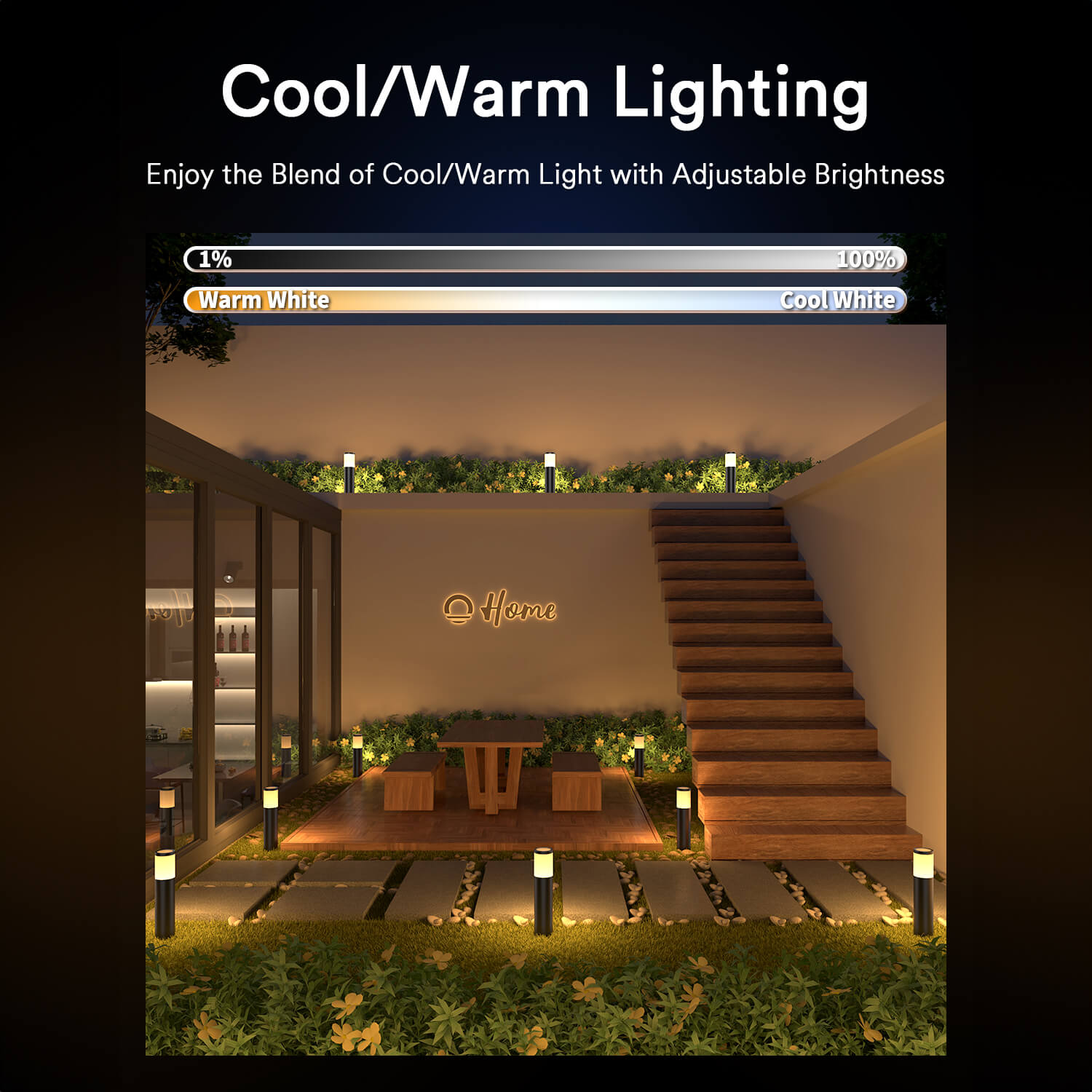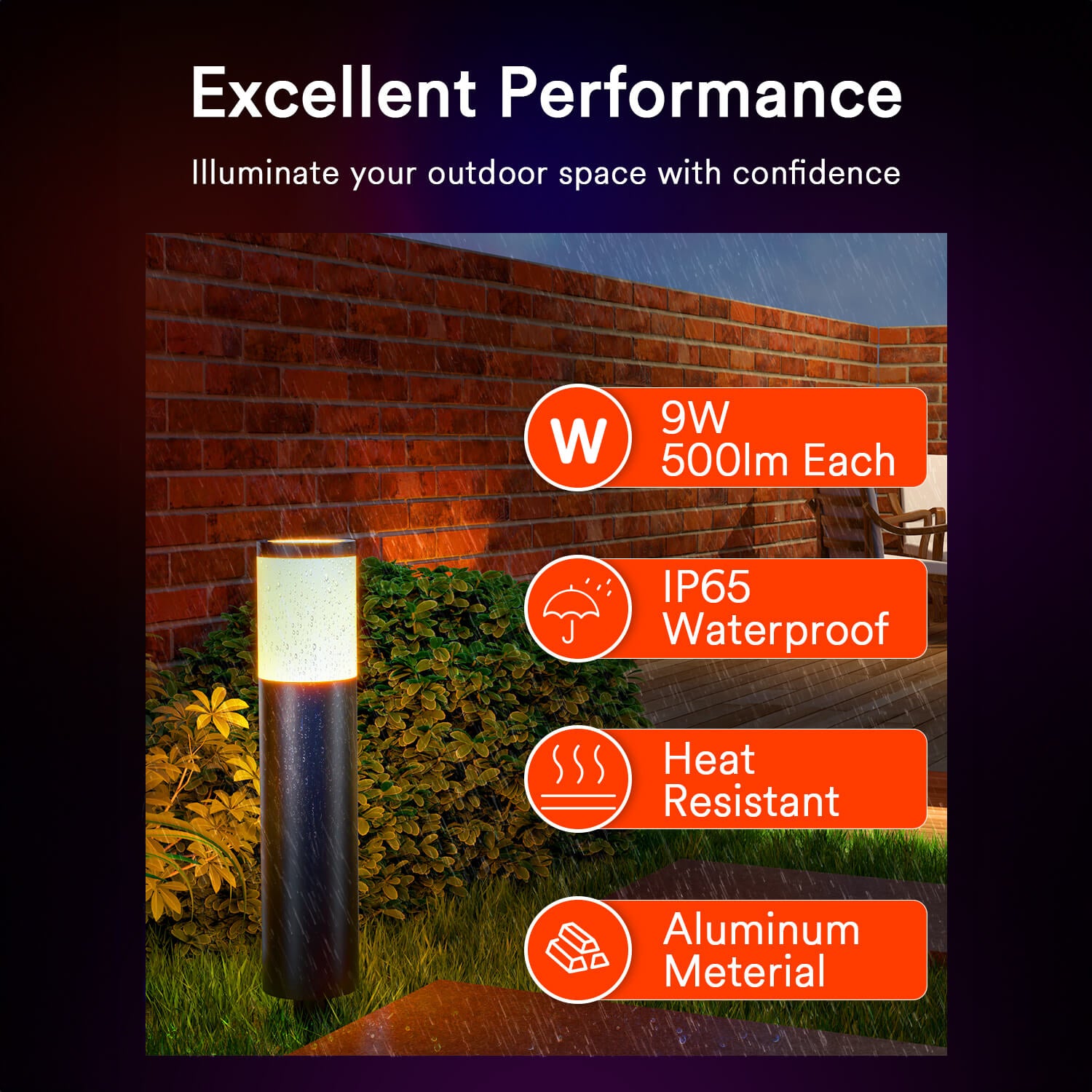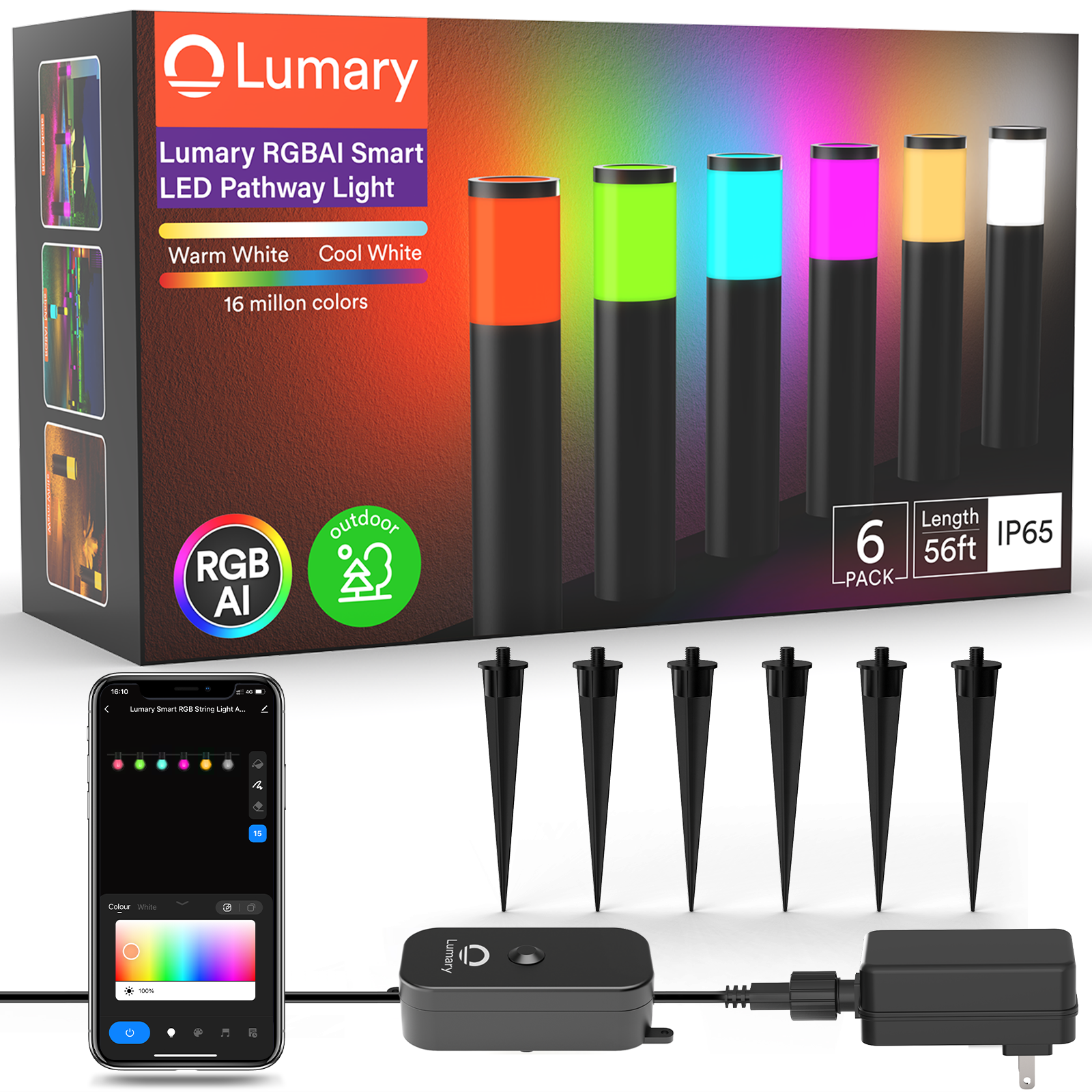 Lumary RGBAI Smart WiFi Pathway Lights 62ft (6 Pack)
RGBAI Technology
IP65-rated Dustproof & Water-resistant
Individually control the color of each light
Four ways to control(APP/Voice Device/Remote/Control Box)
Easy and fast installation
Free Shipping & Fast Delivery
QUANTITY
Smart RGBAI Pathway Lights
A Whole New Outdoor Visual Experience
Smart RGBAI Pathway Lights
A Whole New Outdoor Visual Experience
RGBAI Light Technology
With Lumary RGBAI technology enables lights to mix colors and change gradually at the same frequency
Multiple Control Modes
Enjoy Lumary RGBAI pathway lights with multiple control modes for convenience
IP65 Water-resistant
Design for full protection, no fear of bad weather such as rainstorms
Excellence Design
The outstanding product texture and top-tier quality offer users the best usage experience
Not Just Changing the Light Color
Lumary Smart Pathway Light not only supports 16 millions color changing but also allows the selection of various preset scenes for automatic light color transitions. It even features music sync function and can be controlled in groups, providing you with the perfect outdoor lighting experience for parties.
Modern, good quality, landscape lights
I put these Lumary Smart Pathway Lights along my driveway and wow they look really nice. There are 6 lights made of metal and plastic that connect to each other with one wall power cord. I didn't have any trouble connecting it to the lumary app and Alexa works good with it. The app has a lot of features; you can set to one color or several white temperature colors or even make each one a different color. There is a timer and a brightness adjustment and several preset modes. I believe you can add on to the set, possibly up to 48 lights. There is an in-line remote to go through some of the color changes if you decide not to use the app. These lights look really nice with a very modern style.
great pathway lights
We are building a 70 foot retaining wall, with flower boxes built into it. Being on a corner lot and bike trail wanted something to showcase the wall. The lights are easy to setup, the app Is user friendly. The lighs are not overbearing. One thing I wish I could buy individual lights to go along with, without buying a whole extra kit.
Still working on how to build patterns for holidays, events save them for reuse. Once the summer is over will repost updates.
Bright and colorful
I have had a few different outdoor light brands, but none as good as Lumary. I have several of their indoor lights as well. The colors are very good. The lights are made of a black metal base with a durable white plastic in the light area. Whether white or colored, the outdoor lights get bright. They can be seen a block away if set to maximum. The lights are fun during the holidays. You can customize colors. The lights stay connected to my wifi. I've had zero issues. They come on when scheduled and off when scheduled. The installation is easy. You stake them in the ground and open the free mobile app.
Love the lights
Great lights. It gives superb ambience to the yard or where ever you put it. I highly recommend these lights.
Very nice colors!
The lights are nice and bright and the colors are vibrant and very satisfying. The application provides excellent control of of the lights, their brightness colors and overall atmospheric effect. They're very nice quality and look fantastic along our sidewalk. I highly recommend!