Best Smart Recessed Light Tips You Will Read This Year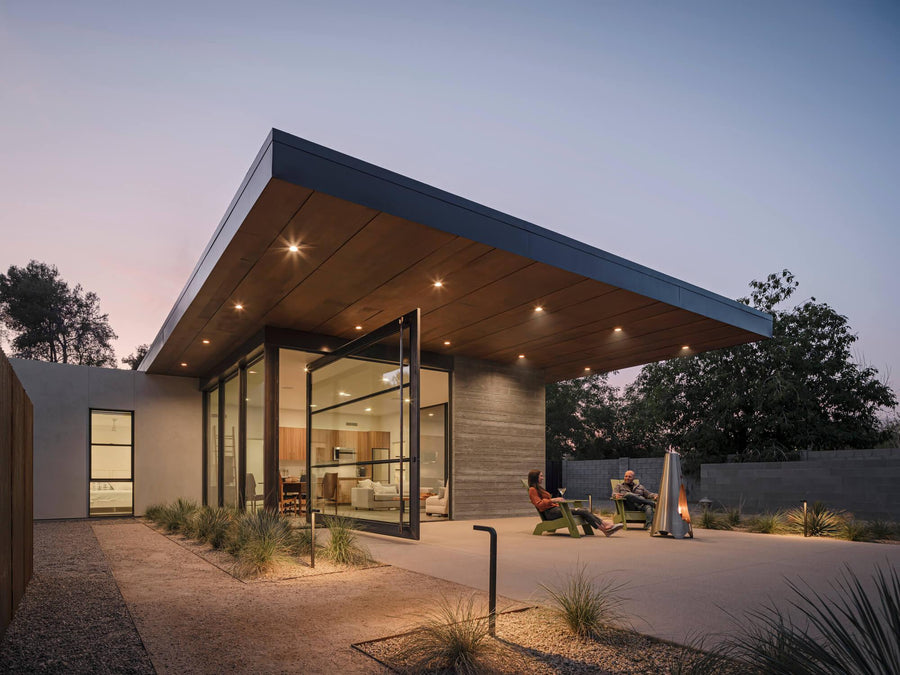 With the growing popularity of smart homes, it is no surprise that recessed lighting has increased in demand. As technology changes and becomes more advanced, so do the ways we use it to make life easier. A lighting designer must be both an artist and a scientist. Our homes thrive when we choose the right mix of lighting, and smart recessed lighting is a big part of that success. The recessed lights are the best option to provide you with the perfect lighting. But if you want to make your recessed lights better, these are just a few of the top tips you'll be reading this year as they relate to smart recessed lighting.
Top 5 Tips for Choosing a Smart Recessed Light System
Be sure that you're thinking carefully before you install recessed lighting, especially if you're a DIY type of person. With the best-recessed lighting system in place, you will be able to enjoy the benefits, including light control, changing the color of the lighting, soft lighting, and getting discounts or rebates on your light purchase. Plus, you will feel safer with the help of light sensors and timers that are built into smart LEDs. Here are the following top 5 tips for choosing a smart recessed light system:
1.
 

Consider your needs - what type of lighting do you need and how much light do you need?

 

Smart recessed lighting offers a variety of benefits, including convenience and accessibility to light, the efficiency of light distribution, and the ability to control the intensity and even warm or cool the lighting at your discretion. For a trendy and modern appearance, you should consider decorative recessed lighting systems. Decorative recessed lighting gives you the ability to do some creative styling to increase your space as well as color with Lumary smart LED light. The flexibility of the smart lighting system is what allows you to create great designs and unique lighting in your home.
2.
 

 Choose an easy-to-install and easy-to-use system.

When it comes to smart home technology, there are more and more options to choose from. The systems, such as recessed lighting, can range in features and levels, as well as price tags. However, for many people, recessed lighting is a constant factor in day-to-day living, so it's worthwhile to be able to make the best choice for your needs.  As technology advances year after year, newer, smarter systems that offer great lighting arrangements will be the standard. The big difference will be the amount of upfront money you will have to spend to get there. Many modern systems use LED lighting, giving you more lighting options, but still the same simple, functional-based recessed lighting. With LED lighting, you will be able to stick to a simple, yet the efficient system for long-term use.

 
3.
 

 Your home's wiring should be compatible with the system.

While the world of technology is constantly changing and growing, the need for smart recessed lighting remains attractive. Installers are waiting at your door to break through the ceilings of your home with the best return on investment.  In addition, designers and decorators look at lighting as an important part of their projects. Today's market sees endless recessed lighting. In fact, there are too many choices from which to choose such as  Lumary Smart Ultra slim recessed light.

 
4.
 

 Choose a system that offers a variety of lighting options.

Lumary smart recessed light systems give homeowners a lot of flexibility to create their perfect lighting, and there are endless options to find the best one to match your needs. You just need to make sure you pick out a system that meets your needs and personal style. Once you're done, you can rest easy knowing you have a great lighting solution and your dream home, starting with our recommendations! If your closet needs are going unmet, utilize the recessed. Buy smart, save money, and protect your closet.

 
5.
 

Get the best value by comparing prices.

 

In terms of smart recessed light systems, it is recommended that you do your research to find out which one will work best for you and your home. There are various factors that you need to take into consideration, such as price, features, and appropriateness. However, the most important factor is that the system you choose is compatible and able can easily be installed and used.  You need to make sure that you choose a company that can deliver what you need to you every time you want. It is also important to make sure that you are aware of the warranty that goes with your purchase. It is important to find something that is not only a good value for your money but also from a company that has the potential to last for many years to come.

 
A few factors to consider:
The size of your room: You need to make sure that the system you choose will be able to adequately light up your room. If you have a small room, then you won't need as many lights as someone who has a large room.
The height of your ceilings: You need to make sure that the lights will be properly distributed throughout your room if you have high ceilings. If you have low ceilings, then you won't need as many lights.
The type of bulbs: There are many different types of bulbs available for recessed lighting, so you need to choose the ones that will best suit your needs. Some bulbs are more energy-efficient than others, so this is something to keep in mind if you're looking to save money on your energy bill.
The price: Recessed lighting systems can range in price from very affordable to quite expensive. It all depends on the features and quality that you're looking for. Do some research online and compare prices before making
Wrap Up
Smart recessed light systems are a smart choice for your home. Many people are realizing that recessed lights that work with Wi-Fi can make life easier and more efficient, enabling you to control everything from your smartphone. As with any smart product, however, it is important to do your research for the best smart recessed light system. Picking the best system depends on how often you use it, how much light you need, how easy it will be to install, and your budget. With hundreds of different systems out there, it's important to make a good choice today. Lumary has its own app, which you can use to configure your lights. The main thing to take note of is that they all use WiFi and connect through the Lumary app.
---