Bright Christmas, Illuminating Cozy Moments with Smart Lighting by Lumary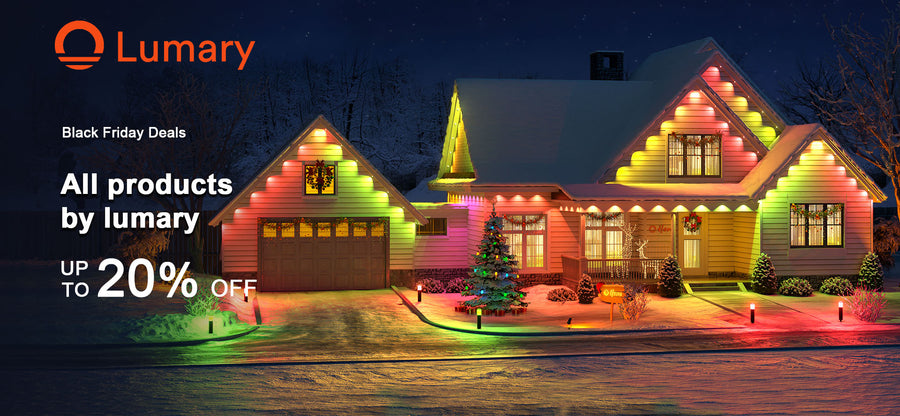 Dear Lumary users,

Winter has arrived, heralding the arrival of the warm and merry Christmas season. Lumary is happy to be a part of your holiday celebrations with our smart lighting solutions that not only provide lighting, but also an immersive experience.
Embrace the holiday spirit with smart lighting
As we get into the Christmas spirit, Lumary's smart lighting creates a magical atmosphere in your home. Imagine the joy of turning your living room into a winter wonderland with cool blues and shimmering whites, or infusing your space with warmth with a soft golden glow reminiscent of a cozy fireplace. Our smart lighting system allows you to effortlessly switch between scenes, ensuring that every moment of the holiday season is accompanied by perfect lighting.
Make unique decorations with Lumary
In addition to lighting, Lumary also makes you an extraordinary holiday decorator. Take advantage of the versatility of our smart lighting to create unique and eye-catching Christmas decorations. Whether it's wrapping your smart lights around the Christmas tree, on the stairs, or creating a charming light display in your window, Lumary gives you the tools to turn your home into a holiday masterpiece. The possibilities are as limitless as your creativity.
Personalized celebration with smart scenes
This Christmas, personalize your celebrations with Lumary's Smart Scene feature. Customize the lighting to suit the different moods of the season - from vibrant colors for holiday gatherings to subtle and calming tones for intimate family dinners. Create a special "Christmas Eve" scene to bathe your home in a soft glow, creating the perfect atmosphere for exchanging gifts and creating lasting memories with your loved ones.
Seamless remote control connectivity for celebrations
In the spirit of solidarity, Lumary's smart lighting offers seamless remote control, allowing you to stay connected to your home even from miles away. Whether you're on a business trip or visiting family, you can use the Lumary app to remotely adjust your lighting and ensure your home continues to radiate holiday warmth and joy. It's a simple and powerful way to bridge the distance and share the holiday spirit with your loved ones.
As we embark on this holiday journey, let Lumary's smart lighting be your guiding star, lighting up your home and your heart with the magic of Christmas. May you have a warm, happy and brilliant season.
Best regards,
Lumary Team
---