Illuminating Mother's Day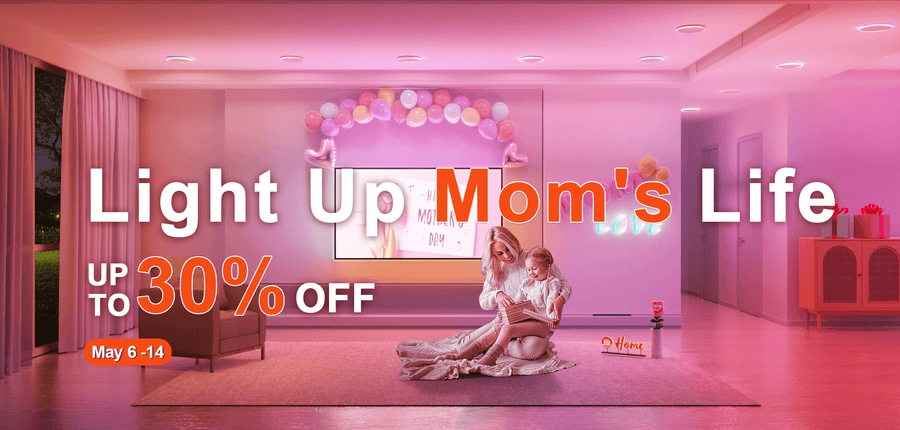 Mother's Day is a special occasion to honor the women who have brought us into this world and shaped our lives. It's a day to celebrate their love, strength, and guidance. This Mother's Day, why not make it extra special by giving the gift of smart lighting to your mom?
Smart lighting is an innovative way to illuminate your home. With just a tap on your smartphone, you can control the brightness, color, and ambiance of your lights. It's energy-efficient, convenient, and customizable to your preferences.
Imagine surprising your mom with a beautifully lit home when she wakes up on Mother's Day. You can set the lights to mimic the sunrise, gradually brightening up the room to wake her up gently. Or you can create a warm and cozy ambiance in the living room for a relaxing afternoon with the family.
Smart lighting can also provide a sense of security for your mom. You can program the lights to turn on automatically when she enters a room, or set them to turn on and off at certain times to give the impression that someone is home when she's out.
In addition to being functional, smart lighting is also eco-friendly. It consumes less energy than traditional lighting systems, helping to reduce your carbon footprint and lower your electricity bill. With the increasing importance of sustainability and energy conservation, smart lighting is an investment in the future of our planet.
This Mother's Day, give the gift of smart lighting to your mom and brighten up her life in more ways than one. With a range of options to choose from, including color-changing bulbs, dimmable lights, and motion sensors, you can create the perfect ambiance for any occasion.
Smart lighting is a gift that keeps on giving. Not only will it enhance your mom's daily routine and make her feel more secure, but it's also an investment in the environment. Show your love and appreciation for your mom this Mother's Day with smart lighting.
---