Light up Black Friday with the Lumary Smart lighting products on sale!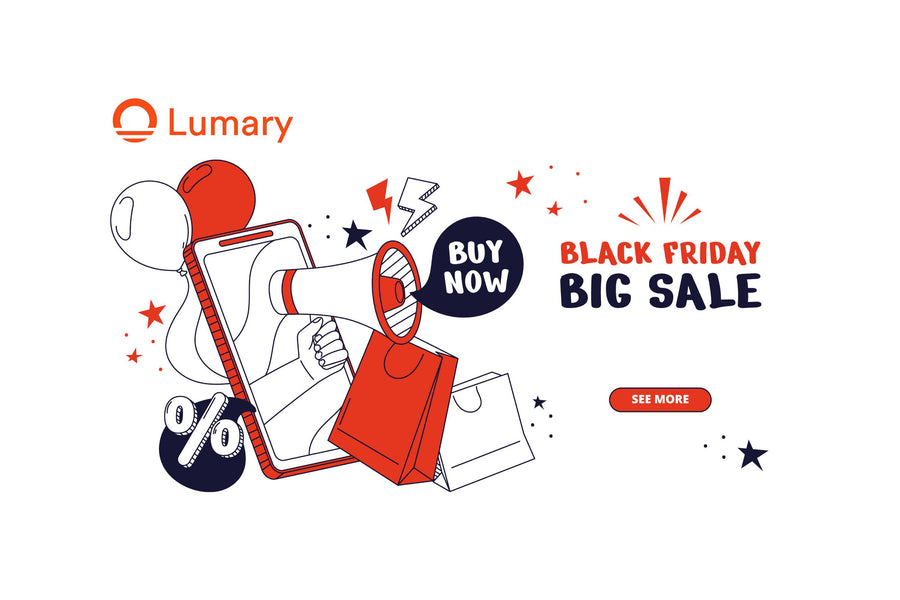 Dear Lumary customers and outdoor lighting lovers:

Every year with Black Friday just around the corner, we can't wait to unveil the fantastic sale event of Lumary Smart Lighting! This year brings a celebration of outdoor lighting designed to add luster to your home, garden and yard. Whether you're planning to upgrade your outdoor lighting system or just want to add a little sparkle to your home, Lumary has products to suit your needs.
Lumary: Infusing New Life into Your Outdoor Spaces
Lumary has been committed to providing the highest quality smart outdoor lighting products to enhance the beauty and security of the home and outdoor space. Our product line includes a range of outdoor lighting solutions:
Permanent Eave Lights: This elegant eave lights not only enhances the security of the house, but also provides a unique lighting effect, making the house more enchanting.
Pathway Lights: Path lights are designed for your walkways and walkways, providing safe and captivating lighting to your outdoor space.
Landscape Lighting: Landscape lighting illuminates extensive areas bringing your garden or yard to life at night.
LED Wall Washer: LED wall washer provides richly colored lighting to your home or garden landscape, creating a unique ambiance.
Wall lighting: Wall lighting is suitable for outdoor walls and provides a unique lighting effect, enhancing the beauty of the home.
Black Friday Extravaganza!
This Black Friday, Lumary Smart Lighting offers unparalleled discounts and deals. During this holiday season, hundreds of outdoor lighting products can be significantly reduced, allowing outdoor space to shine bright. In addition, we offer extra special offers and gifts to enhance your shopping experience.
Don't forget to visit the official website and subscribe to our newsletter so that you won't miss this fantastic opportunity. This way, you'll be the first to get the latest information on discounts, specials, and Black Friday events.
Benefits of Shopping Lumary Smart Lighting Products
Enhance home aesthetics: Our lighting products not only provide lighting, but also elevate home aesthetics, making them more eye-catching.
Increased security: Outdoor lighting enhances security in your home, deterring potential intruders and reducing the risk of falls and accidents.
Energy Efficiency: Lumary's products help you reduce energy and electricity costs by leveraging energy-efficient LED technology.
Smart control: Our products are equipped with intelligent control system, which can adjust the brightness and color according to your needs to create a unique atmosphere.
Don't miss out on this opportunity to infuse new life into your outdoor spaces, enhance your home's aesthetics and security. Lumary Smart Lighting products will be the shining choice for your home.
We look forward to joining you this Black Friday to bring light and a unique ambiance to your home and outdoor spaces. Don't miss this once-in-a-lifetime opportunity; visit our website, seize the discounts and special offers, and get ready for your outdoor lighting project! Light up Black Friday with Lumary and share the excitement!
---