Light up Your Festivities with Smart Lighting – A Perfect Companion to the Bright Days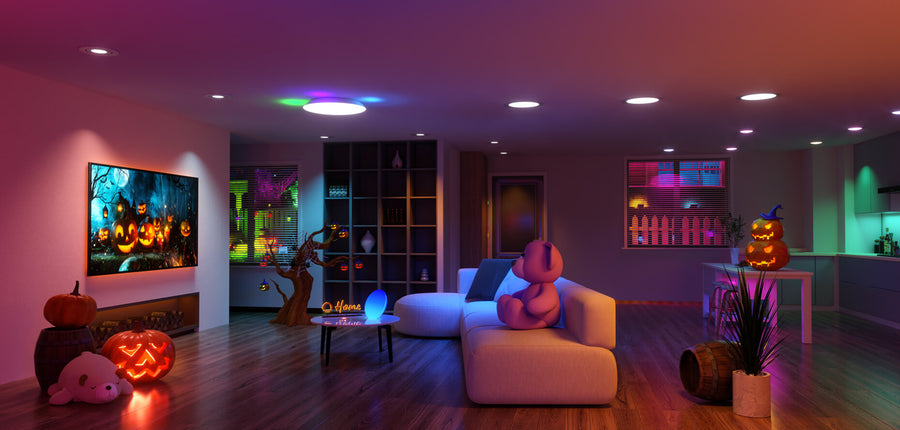 If you are looking for a way to add a touch of magic to your holiday season, you should definitely consider the Bright Days in Lyon, France. This event is a celebration of light and creativity, where people from all over the world come together to admire the beautiful light installations and art performances that light up the city. And what better way to enhance your experience than by incorporating smart lighting into your festivities?


Smart lighting is a perfect companion to the Fête des Lumières, as it allows you to control your lights and create different atmospheres according to your mood and the occasion. Here are three smart lighting products that we recommend for this event:
Whether you want to decorate your balcony, garden, or indoor space, smart light strings are a perfect choice. You can easily control them using a mobile app or a voice assistant, such as Alexa or Google Assistant, to change the colors, brightness, and effects. You can even sync them with your favorite music or create your own light show.
Smart Plug-In Lights
Smart plug-in lights are a versatile and easy way to add smart lighting to your home. You can use them to accentuate your interior design, highlight your favorite artworks, or create a cozy ambiance for a romantic dinner or a family gathering. You can control them remotely or set them on a schedule, so they turn on and off automatically at a specific time.
Smart wall lights are perfect for creating a dramatic and elegant ambiance in your living room, bedroom, or hallway. They come in a variety of styles and designs, from modern and minimalist to classic and ornate, and you can easily control them using your smartphone or a smart speaker. You can also dim them or change the color temperature, so they match your mood and the occasion.
In conclusion, the Bright Days is a perfect occasion to showcase the beauty and versatility of smart lighting. By incorporating smart light strings, plug-in lights, or wall lights into your festivities, you can create a personalized and unforgettable experience that will impress your guests and enhance your mood. Happy Holidays!
---