Lighten up your home with Lumary LED lights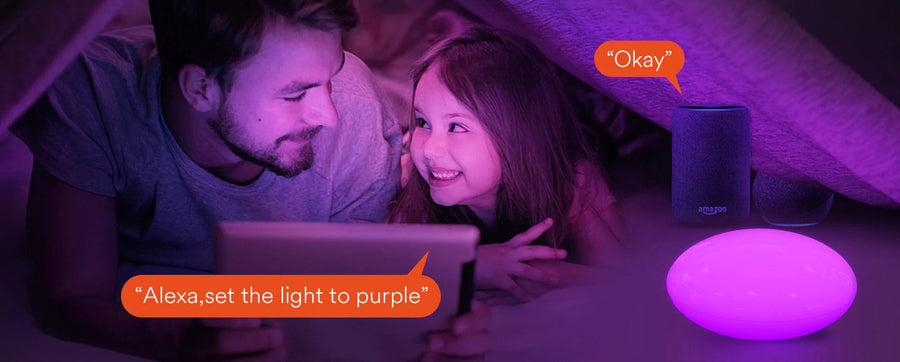 Color changing smart LED lights are one of the most beautiful enhancements that are used indoors, often in the living room or bedroom to set a mood. Even outdoors, you can use them to add a bit of fun or drama to a patio or other outdoor gathering.
It adds a kind of magic to your room or even to your garden, and the best thing about these types of color-changing lights is that they come in beautiful designs, which make them really attractive even during the daytime.


With color-changing LED lights, patternscan easily be programmed or created. The LED lighting is able to change with a range of movement that can transition from slow to fast, from cool lighting to warm lighting.
Lumary smart color-changing Night light
has a perfect appearance—round and smooth. It is simple and easy to use, and the best part of the light is that it can be controlled by buttons, the Lumary app, Alexa, or Google Assistant.
Lumary's color-changing light perfectly stimulates sunrise and sunset and  provides you with an alarm clock function by replacing sounds with lights. Even on Christmas Eve, you can give this light to children as a gift. Even
RGBW  recessed downlights
are installed inside the ceiling in homes, freeing up vertical space. Homeowners choose to have or install recessed lighting beneath cabinets, where it can provide a sufficient amount of light for meal  preparation. Lumary offers the best light and RGBW smart LED recessed color-changing downlights that are compatible with the
Lumary app
, Alexa, and Google Home and can be controlled by voice from anywhere. The light comes with super descriptions, such as the fact that you can adjust the room color and color temperature through the mobile app, and you can even connect all Lumary products in series at the same time to command them with one click. It also has  a music synchronization function; the lights dance to the music or game sound. Even in the DIY scene, you can buy customized lights from Lumary Smart Home according to your preferences, like the color, brightness, and show method you  like. Lumary is a company that offers smart luxury lifestyles. Lumary lights are easy and quick to install, and the technology saves you time and makes your experience more enjoyable.
Lumary Smart Home is a top seller of all types of LED light  and other products. 
---