Lighting is an important part of landscape design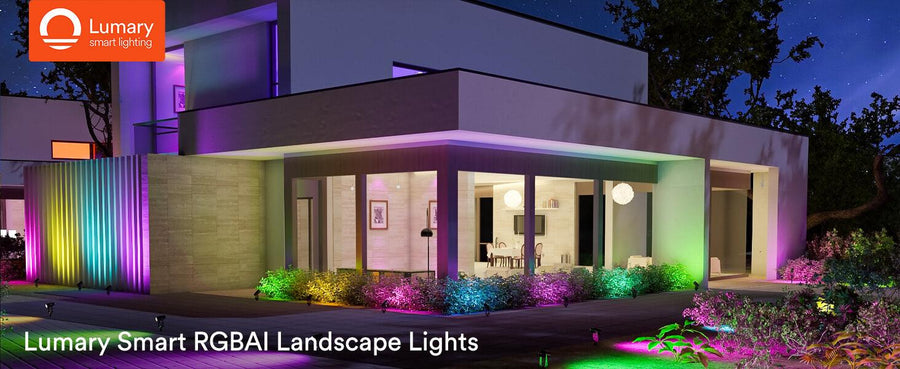 When creating a beautiful entertaining area outdoors, not only do you have to consider the immediate entertaining area but the garden landscape as well. Outdoor and landscape lighting has come a long way since the days of unflattering, glaring, cheap floodlights. Landscape lighting can now provide effective, stylish outdoor light solutions - there is an option suitable for every need and occasion.
We always recommend considering lighting options in your landscape design to increase your outdoor livability and to enhancing the beauty of your landscaping so it can be enjoyed at night as well as in the day. When selecting lighting, a few simple considerations need to be taken into account:
What area or areas are you wanting to light? Are you wanting to feature trees, pathways, decking, pool or the outdoor entertaining area? Are the lights going to be exposed to the elements? What colour lighting are you wanting?    
However, some people often choose not to install outdoor lighting in the interest of cutting landscaping costs or simply not seeing the appeal. What they don't realize is that landscape lighting can do more than just highlight your yard's best features. In fact, here are five great reasons why outdoor lighting is highly beneficial. 
1.Light Up for Outdoor Living
Your outdoor living space should be designed to optimize your comfort and enjoyment. If you treat it like an afterthought, you won't get much value. Once you've invested in a patio, outdoor kitchen, or barbecue island, you've created the perfect place to entertain guests, bond with your family, or just enjoy some fresh air in a safe environment. Don't let lack of proper lighting ruin the experience!
By including outdoor lights in your landscape design, you can play around with the illumination—and, consequently, the mood and ambiance—of your outdoor living area. Dim the lights if you're enjoying a quiet, romantic evening with your partner or bring it all the way up to make your outdoor parties more festive.
2.Illuminate Your Path (Safety First!)
Installing outdoor lights is just as much about safety as it is about aesthetics. It doesn't matter how well you memorize the layout of your backyard or how smooth your walkways are. If you're navigating your landscape at night, you need to be able to see every step you're about to take. Relying on street lights—or just the light from your neighbor's house—to guide you as you stumble about your yard really isn't the best idea.
Placing lamp posts or path lights along your walkways is a much more practical—and safer!—solution.
3.Discourage Intruders/Thieves/Prowlers
There's a reason thieves and squatters usually pull off their heists at night. Doing legally questionable acts in broad daylight is sure to cause a commotion. Likewise, attempting mischief in illuminated areas is equally ill-advised. Therefore, if your backyard is a bright, well-lit area, any intruders or prowlers wandering near your property will be discouraged from taking a shot. After all, the brighter the lights, the higher the likelihood that other people in the neighborhood will see them (and act accordingly).
4.Better Curb Appeal, Better Value
A lot of people invest in home renovation and landscape design in order to improve the market value of their property. Generally speaking, additions and upgrades will increase your property value (depending on a number of factors). Outdoor lighting, being a technical addition, is actually considered an essential home feature by roughly half of new homeowners looking to buy. In fact, as many as 49% of potential buyers consider it a "desirable quality" when home shopping.
By installing outdoor lights in a way that visually complements your overall property, you greatly improve your curb appeal and—potentially—your property's market value.
5.Accentuate Interesting Landscaping Décor
If you've invested in a handful of unique statement pieces for your yard, you definitely want to draw attention to these intended highlights. However, if your outdoor area is cluttered with other noteworthy décor, visitors' attention could end up divided. Outdoor lighting is a good way to spotlight areas that you want people to focus on, whether it be your pool, your Japanese garden, a quaint garden cabin, or hedge labyrinth. Adding strategically placed lights leading to or surrounding your features of interest is a very artistic—and very effective—way of drawing all eyes towards it.
Outdoor lighting in landscape design is not to be underestimated. Installing the right kind of outdoor lights for your specific layout can prove to be useful, practical, and generally stunning to look at.
The majority of the time, landscape lighting means that the lights will be exposed to the elements. Wind, rain, sun and frost all have the potential to deteriorate the your lighting equipment. Because of this, it is important to select lighting with robust materials and components. While there certainly are cheaper options on the market, these are often made with plastic and deteriorate quickly. Therefore, you will find yourself having to replace the lights on a regular basis and this can work out to be uneconomical in the long run.
High quality, powder coated aluminium or stainless steel lighting fixtures with quality seals will offer a long lifespan therefore providing value for money. Although the cost may seem high for good quality lights at the point of purchase,  these products are well worth the investment with their considerable longer lifespan.
As you can see, there is a lot to be considered when creating an outdoor entertainment area that you will use both in the day and the night.  Garden lighting can change the whole look of your garden creating a wonderland that both you and your guests can enjoy.  The options are endless and the variety and styles of garden lighting that are available will suit any needs.
If you're looking to brighten up your outdoor space, you're probably considering a lighting system. With so many smart home products available, you can easily add some pizzazz with outdoor lights that you can control with your smartphone. For this, consider Lumary Smart LED Outdoor Landscape Lights.
---