Mastering Your Home Lighting Experience with Lumary's Intelligent Lighting Solutions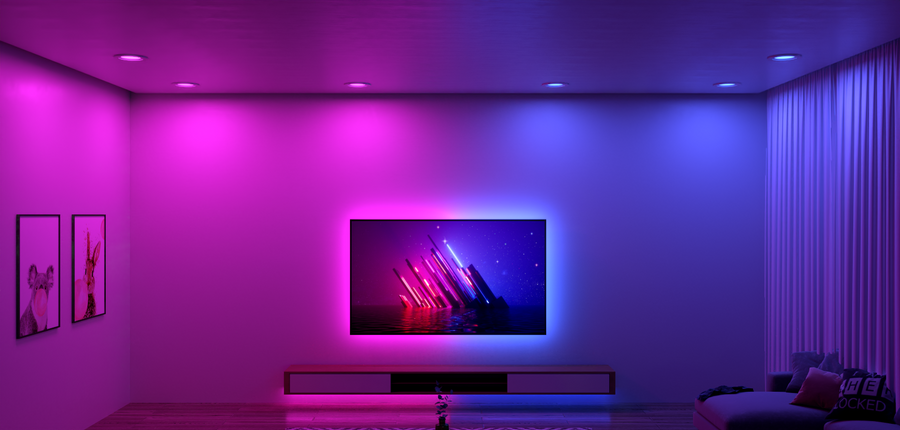 In today's era of smart homes and innovative technology, Lumary is a pioneer in the field of smart lighting. Packed with advanced features and functionality, Lumary Smart Lighting is the perfect combination of convenience, beauty and control. From wireless connectivity to voice control to app management, this blog will show you how to unlock the full potential of Lumary smart lighting products.
Wireless Connectivity: Unleashing the Power of the Internet of Things
Lumary smart lighting solutions are future-proof with Wi-Fi, Bluetooth and wireless connectivity options, an integration that allows you to easily control your lighting environment from your smartphone or tablet. Imagine being able to customize the feel of your room from warm and muted to crisp, cool white with just a few taps of your device. This level of control goes beyond just comfort. Also improves energy efficiency
Voice Control: Alexa and Google Home Integration
Lumary Lighting works seamlessly with Amazon Alexa and Google Home. Add some magic to your everyday life. Imagine walking into your home and saying "Alexa, turn on the living room lights" or "OK Google, set the bedroom lights to a calming blue". Voice commands for modern life.
Smart App Management: Complete control at your fingertips.
Lumary goes beyond voice control. Take your lighting experience to the next level with this unique app. Downloading the Lumary app opens you up to a world of possibilities. Adjust the color temperature from a warm 2700K to a cool 6500K and choose from over 16 million RGB colors to create the perfect light for any mood or occasion. Your living space becomes the canvas for your creativity.
TV-Grade Edge-Lit LED Technology: Immersive Light
Lumary's commitment to innovation is evident in its TV-grade edge-lit LED technology. This technology not only provides accurate, consistent lighting, but also enhances the overall aesthetic of the space. Say goodbye to uneven light and enjoy an immersive experience.
Customize and Build Your Scene: Customize it to fit your lifestyle.
Lumary understands that every home is unique, so you can customize light levels and shades. The lively atmosphere is suitable for lively parties, and the quiet atmosphere is suitable for relaxation. Lumary smart lighting meets all your needs.

In short, Lumary's smart lighting solutions are redefining the way we interact with our living spaces. From wireless connectivity to voice control to app management. These devices provide a truly personalized and immersive experience. Integration with Siri and multiple color options give you unprecedented flexibility. With Lumary, your home will be more than just bright. Transform into a vibrant, harmonious environment that reflects your unique style.
---