Smart String Lights You May Need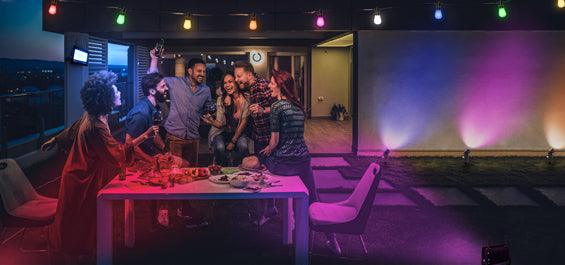 When it comes to outdoor lighting, you want something that is both attractive and practical. Smart string lights are the perfect solution for anyone looking to add a touch of style and convenience to their home. Smart string lights are the latest trend in outdoor lighting, offering a variety of features and options that make them ideal for any home.
Smart string lights are typically made of a series of light bulbs connected to a single electrical cord. They are designed to be durable and weather resistant, so they can withstand the elements and provide years of reliable illumination. Smart string lights come in a variety of styles, colors, and lengths, so you can find the perfect set to match your home's aesthetic.
One of the most attractive features of smart string lights is their ability to be controlled remotely. Using a compatible app, you can easily adjust the brightness, color, and length of the lights from afar. This makes them ideal for a variety of applications, such as illuminating a deck or patio for entertaining or providing a soft, subtle glow to a garden or walkway.
The Lumary Smart Outdoor String Lights are a great example of this type of lighting. This set of LED bulbs comes in a 56-foot length, with 15 bulbs in total. The bulbs themselves are designed to be durable, weatherproof, and resistant to fading, so they'll look great for years to come.
These bulbs can be controlled via Wi-Fi or Bluetooth, allowing you to adjust the color, brightness, and length of the lights from your smartphone or tablet. The bulbs also feature a variety of pre-programmed colors and effects, so you can easily create the perfect ambiance for any occasion.
Another great feature of this set of lights is that it is compatible with Amazon Alexa and Google Home, allowing you to control the lights using voice commands. This makes it easy to set the mood for any event, from a romantic dinner to a festive holiday party.
In addition to being attractive and convenient, smart string lights are also very energy efficient. The Lumary Smart Outdoor Bulb String Lights consume up to 90% less energy than traditional incandescent bulbs, so you can enjoy their beautiful illumination without having to worry about high electricity bills.
Smart string lights are an ideal choice for anyone looking to add a touch of style and convenience to their outdoor lighting. Whether you're looking to add a soft, subtle glow to your garden or provide a festive atmosphere
---