Summer Extravaganza! Lumary Day is Coming with Exciting Surprises!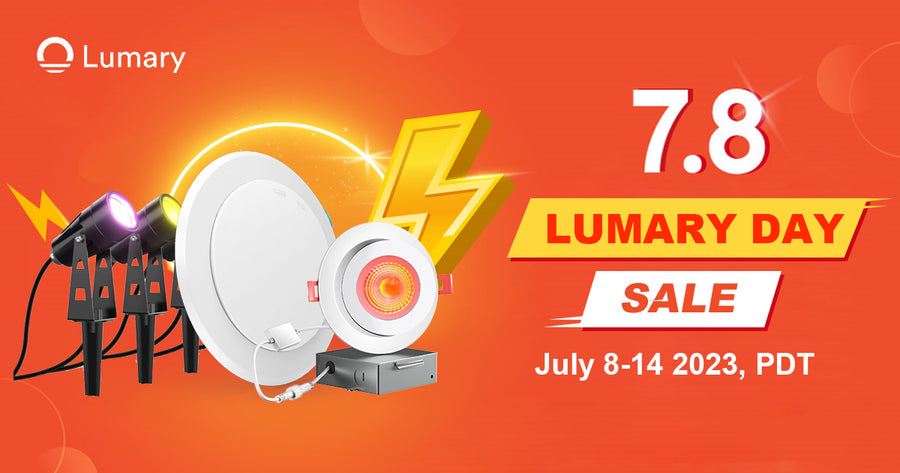 n the upcoming date of July 8, 2023, get ready for a shopping extravaganza filled with surprises and joy – Lumary Day sales! This event is our way of expressing gratitude to all the passionate Lumary brand enthusiasts. You can indulge in a delightful shopping experience during this period, as we have prepared a fantastic offer of up to 35% tiered discounts on all our products, available from July 8th to July 14th.
But wait, there's more! As a token of our appreciation for your continuous support and love, we will be hosting a free giveaway event! During this event, you will have the opportunity to win exquisite Lumary lighting products, making your home life even brighter and more comfortable. Stay tuned for our upcoming announcements, where we will reveal the specific details of the giveaway event, bringing you even more surprises!
To stay updated on the latest happenings of Lumary Day, we recommend you follow our official website and various social media platforms. Through these channels, we will be the first to announce detailed information about the event, including discount updates, product recommendations, and giveaway event guidelines. Make sure you don't miss out on this highly anticipated shopping extravaganza!
Remember, Lumary Day will officially commence on July 8, 2023, at 12:00 a.m. and continue until July 14, 2023, at 11:59 p.m. During this time, you can effortlessly browse and select your desired lighting products on the Lumary official website, while enjoying exceptional discounts. Whether you're looking to add a unique charm to your own home or searching for the perfect gift for your loved ones, Lumary is your ideal choice!
---