The Complete Wall Sconce Sizing Guide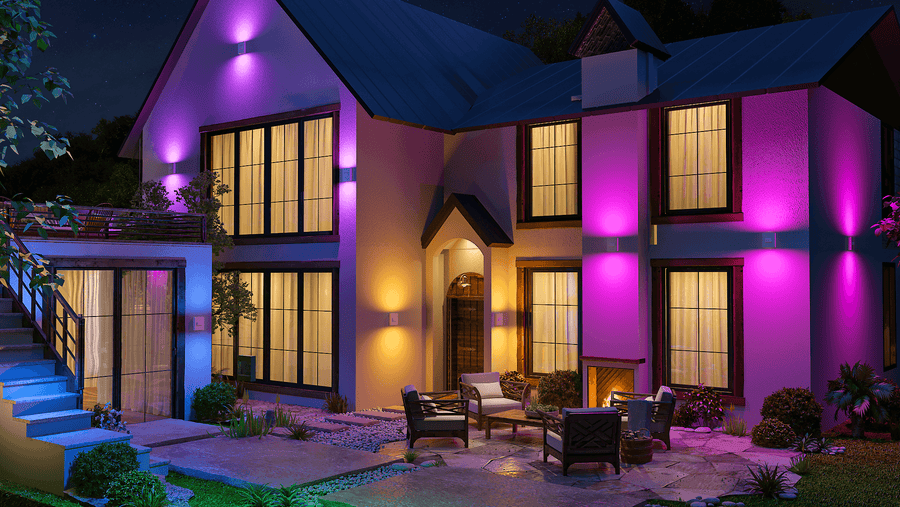 Wall sconces are brilliantly helpful little fixtures that can be used in so many different rooms of your home. Because they shine light around face level, they are awesome at adding extra touches of light for when overhead ambient lights don't quite do the job.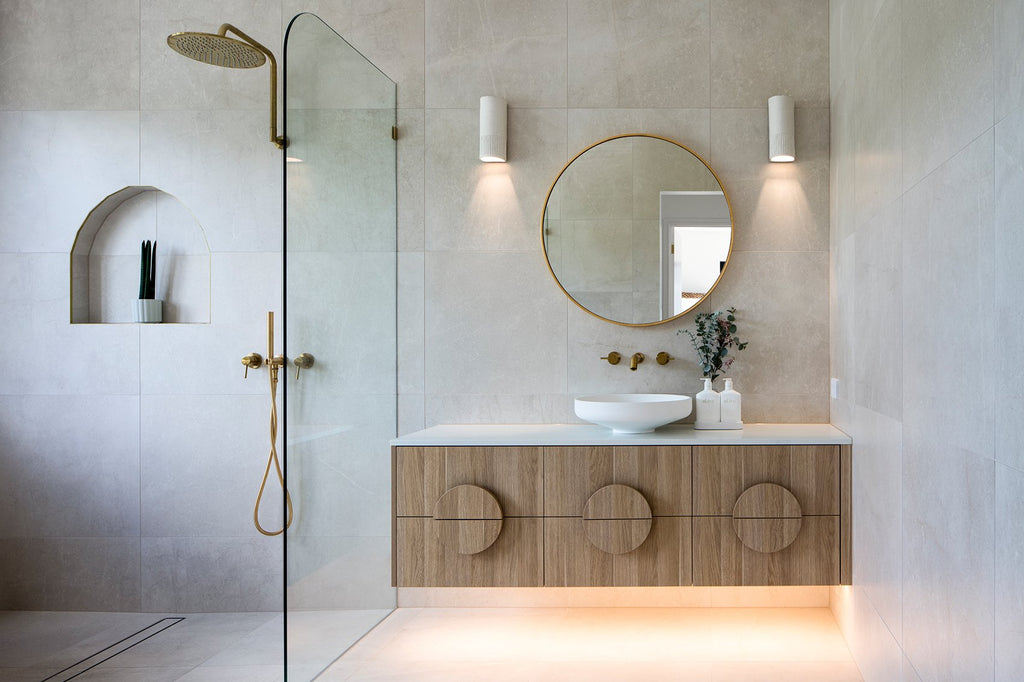 Our guide to wall sconce sizing is designed to help you get the right lights for your space—that way you won't need to return any fixtures that just won't work.

Before you start measuring, think about where you want to use the sconces, because you'll need to focus on different things based on the area.

If you want to use wall sconces as bathroom vanity lighting, consult our bath light sizing guide.

Wall sconce sizing by a staircase or in a hallway

First, measure the height of your ceiling in feet. Then, multiply that by 3/4 because most sconces are placed about three-quarters of the way up the wall.

So, if you have a 12-foot ceiling, you can mount your sconces about 9 feet up from the floor.

If you're worried about bumping into a sconce while using your stairs, shop for sconces that are labeled "ADA Compliant." This designation means that the sconce extends no more than 4 inches from the wall.

Keep your hallway or stairway from looking like an airport runway by spacing sconces about 8 to 10 feet apart.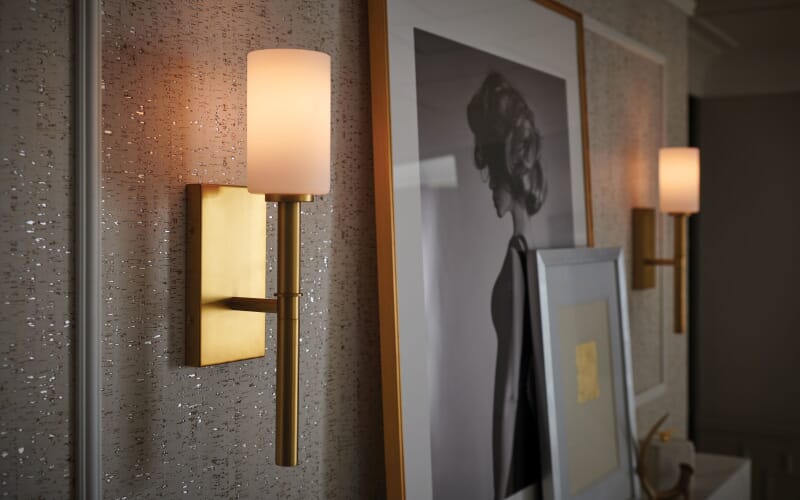 Sconce sizing by a bed or couch

To get the measurements for this, you'll need a buddy to help you—you can't do this alone!

Sit in the bed or on the couch normally. (You can even bring a book or tablet as a prop to help you imagine the tasks you do while sitting.) Then, have your buddy measure the height from the floor to just above your shoulder.

The most ideal spot for wall lamps is between your head and the work surface, like that book or tablet. That way, the light won't shine directly into your eyes!

Those adjustable wall lamps are a good idea, especially if the people in your home are of different heights and so they may sit at different heights. Plus, they're available in lots of styles, even plug-in options!

Sconce sizing by artwork

First, you'll need to measure the width of the art that you want to illuminate. You can use a picture light that is 1/2 to 2/3 of that width, centered over the artwork.

So, if you have a painting that is 40 inches wide, you could use a picture light that is between 20 and 26 inches wide.

However, if your artwork is really large (more than 60 inches wide), look for a picture light that is 3/4 that size.
---