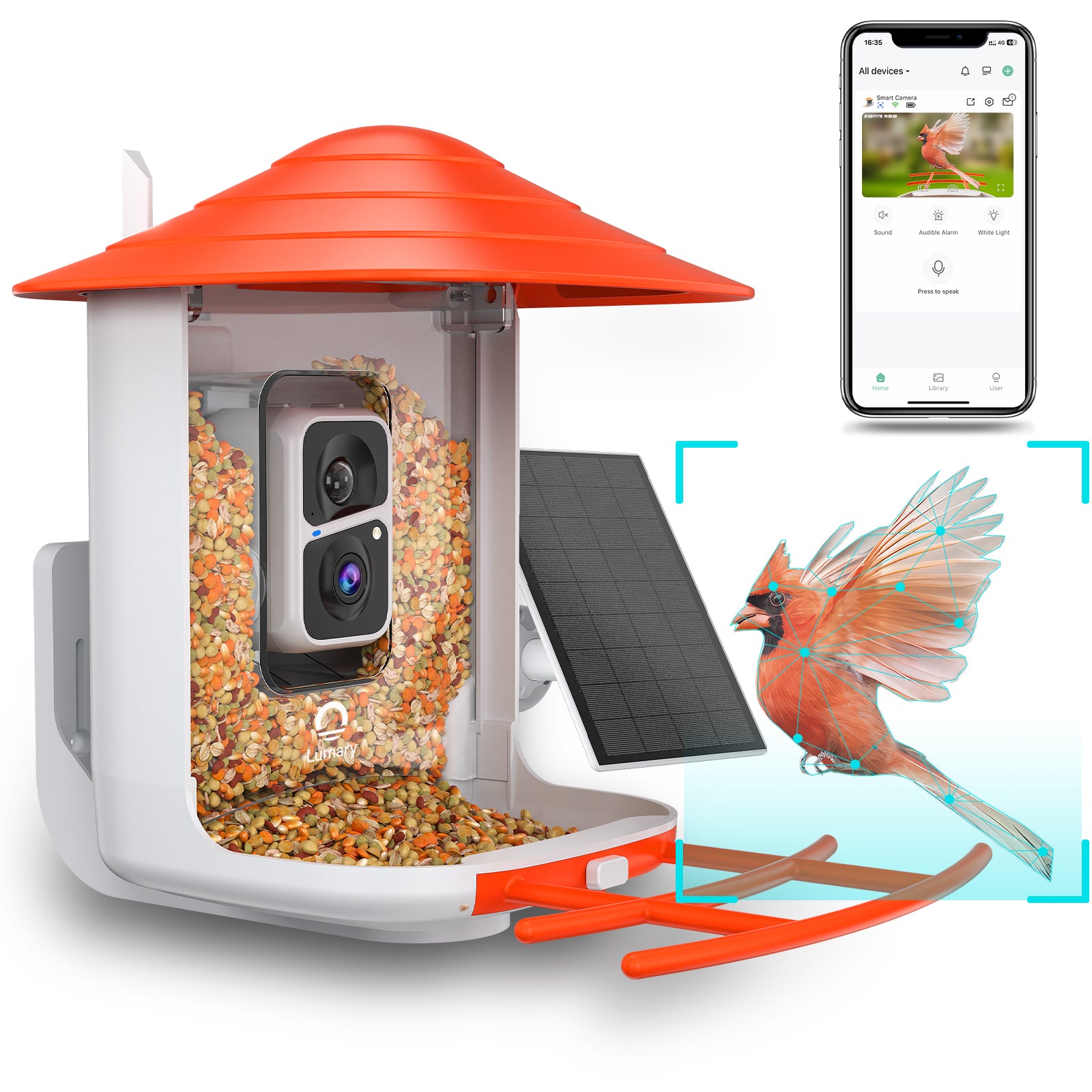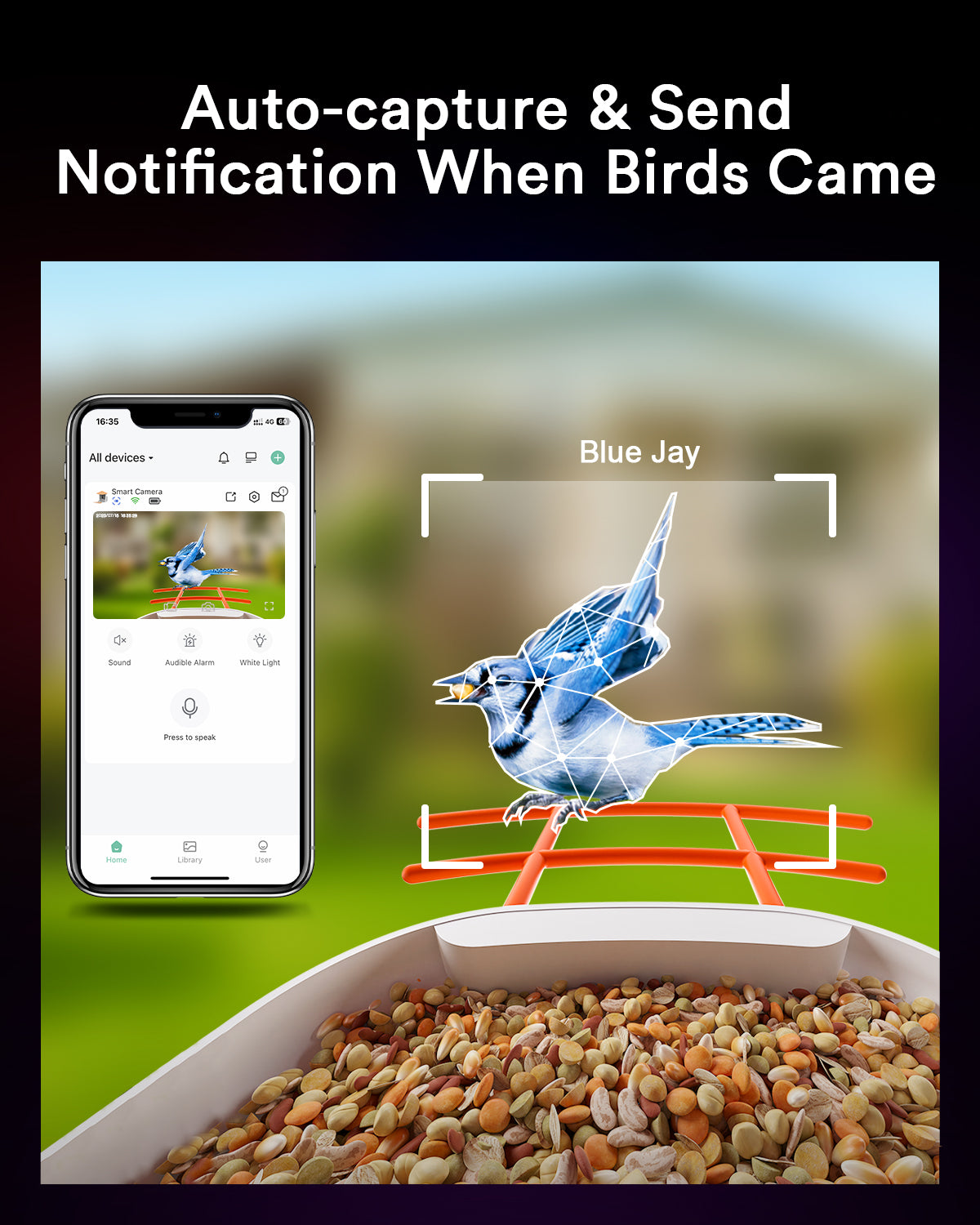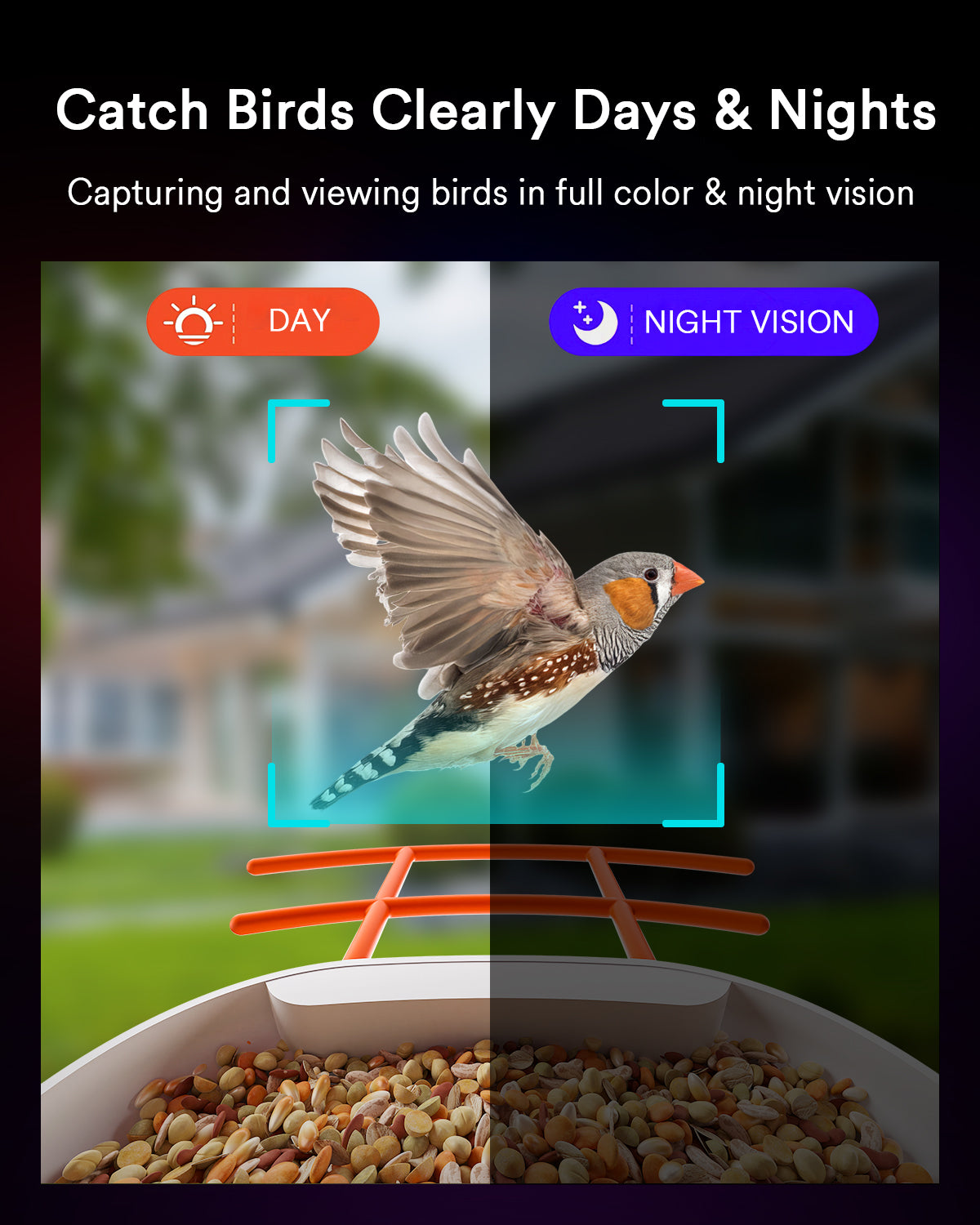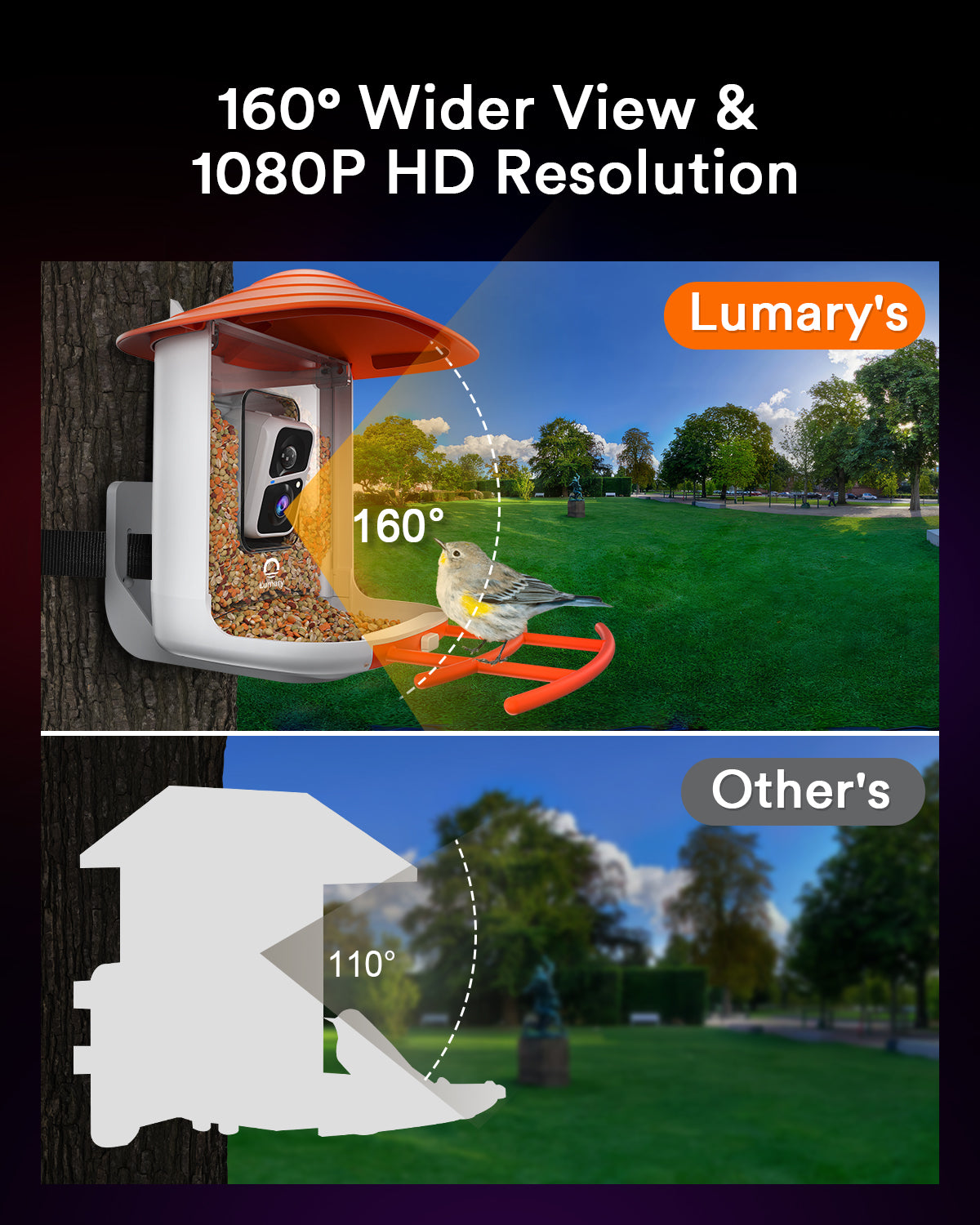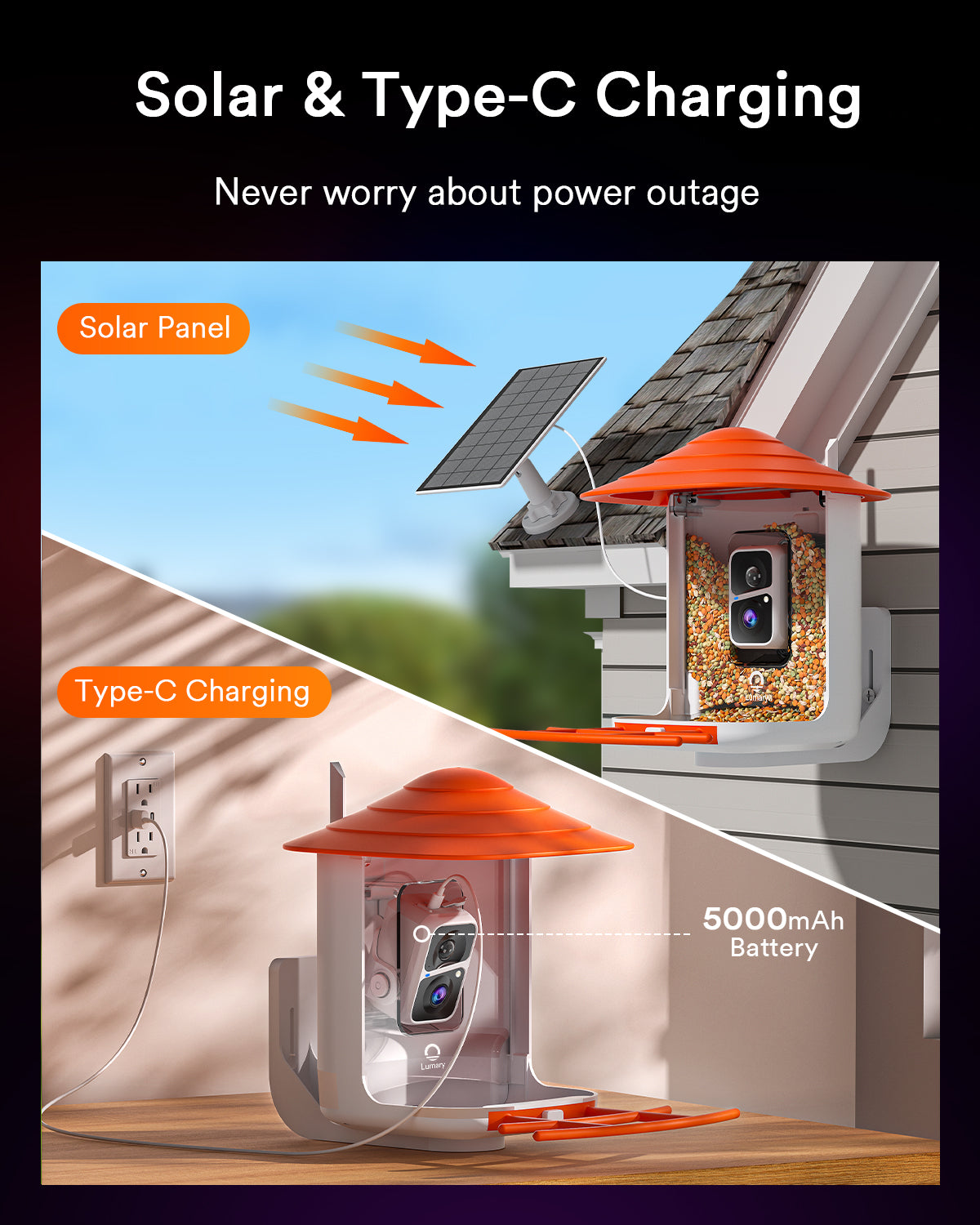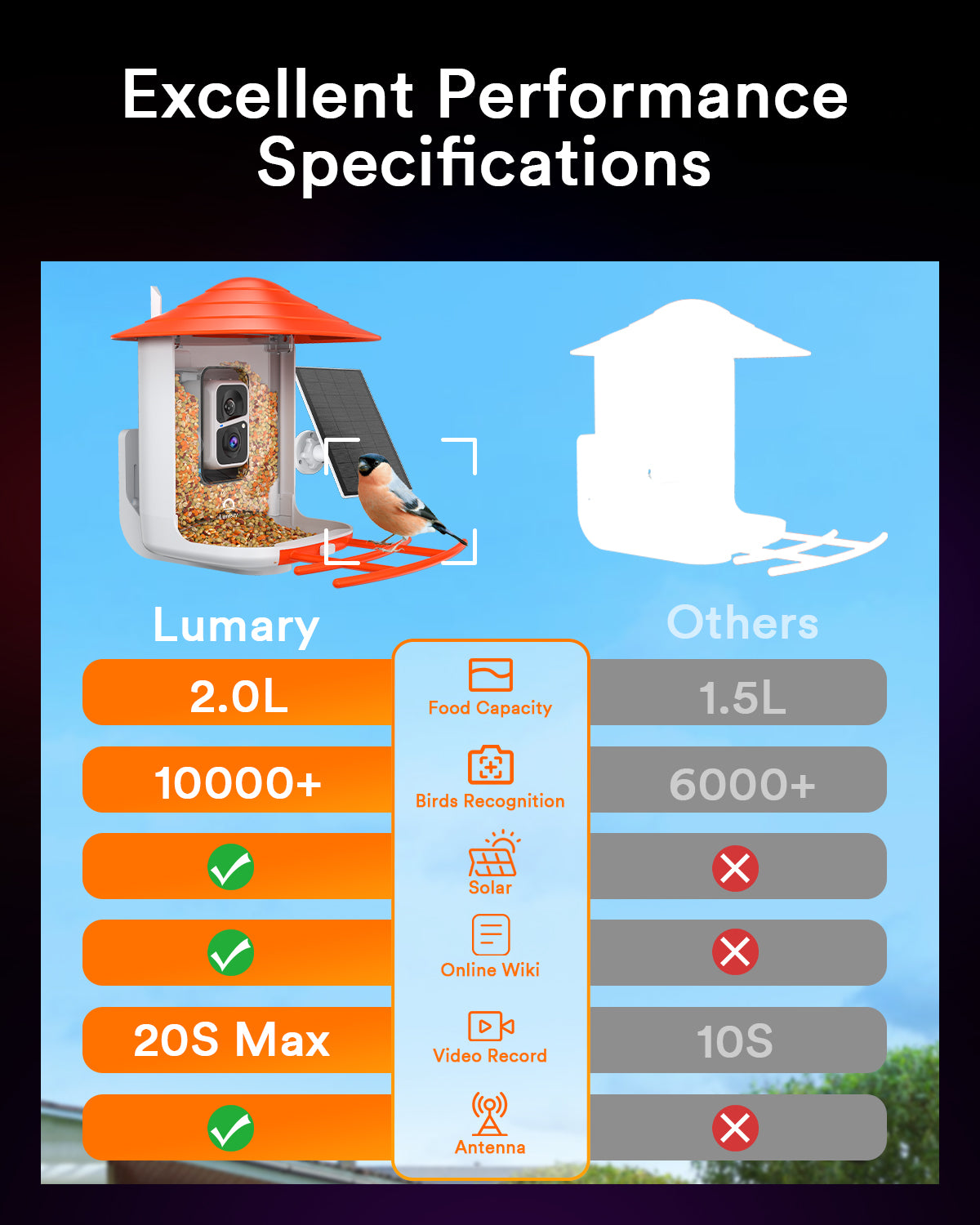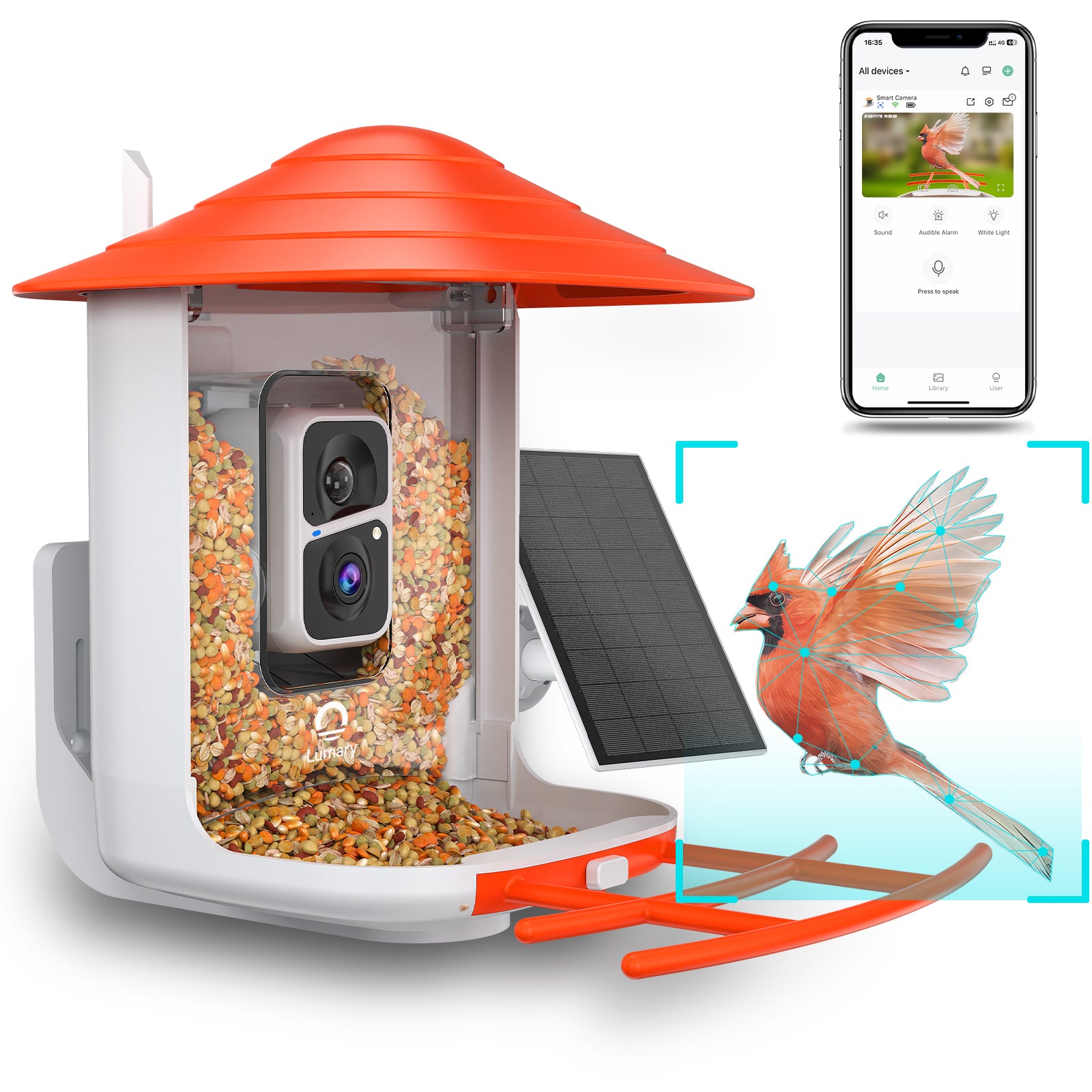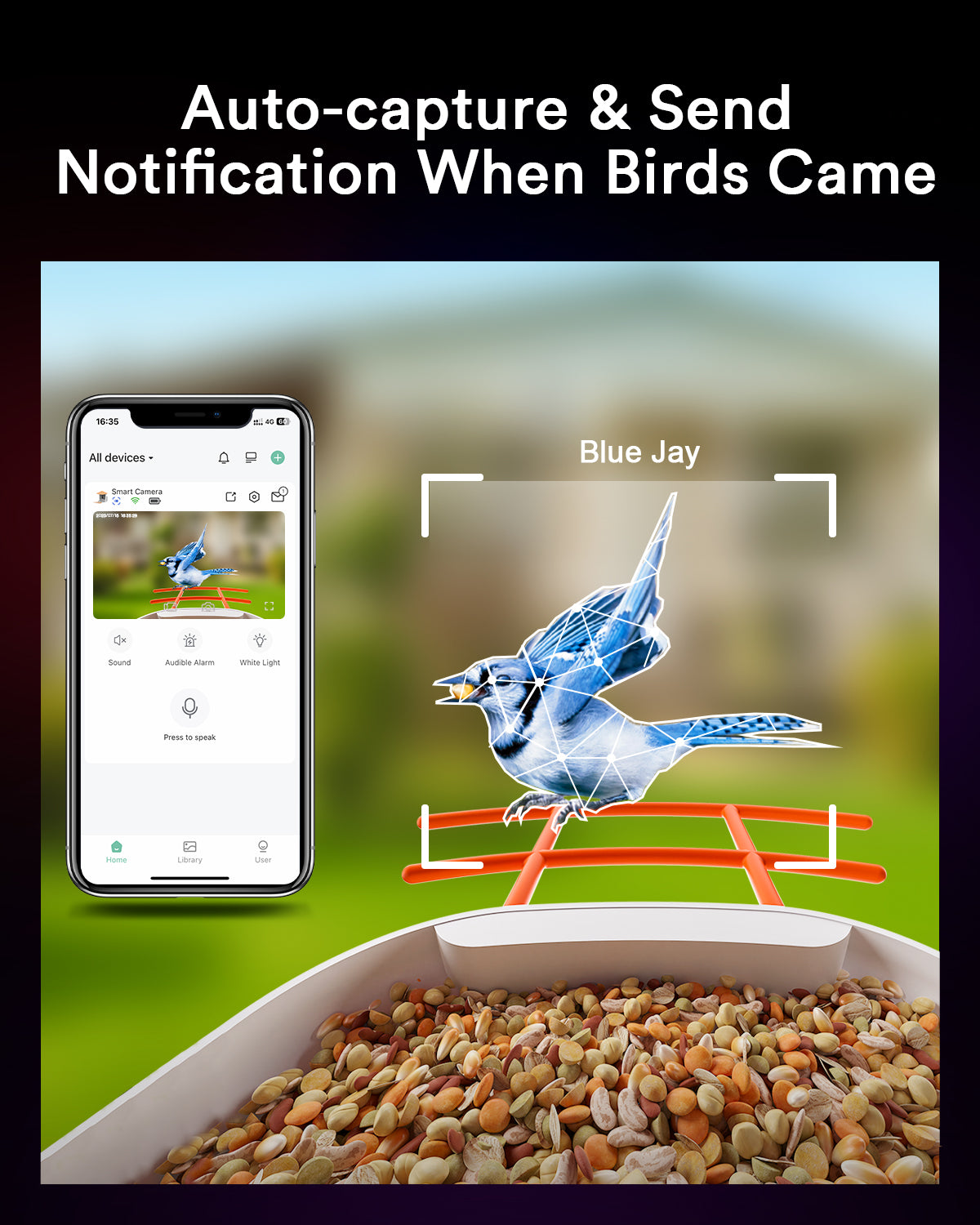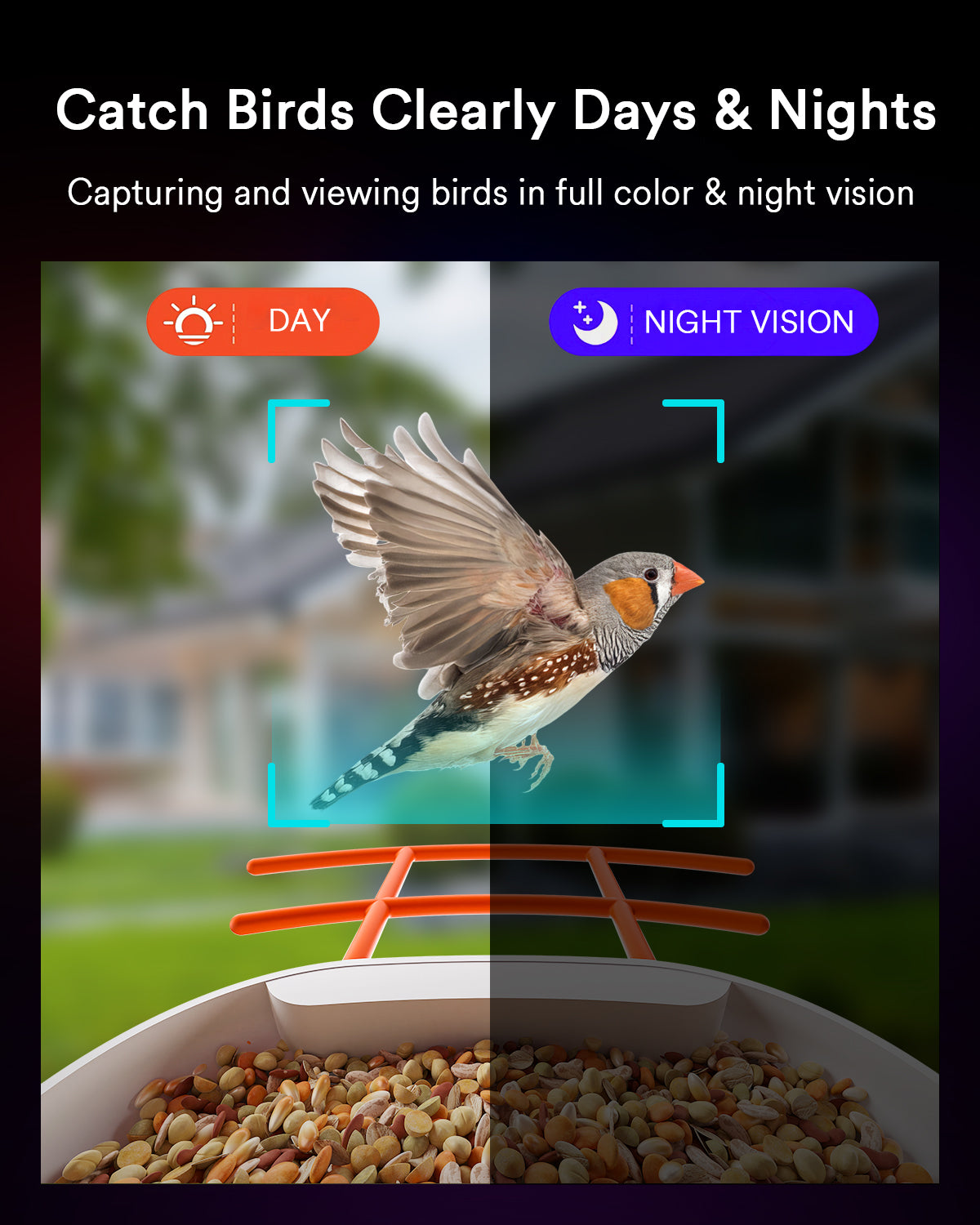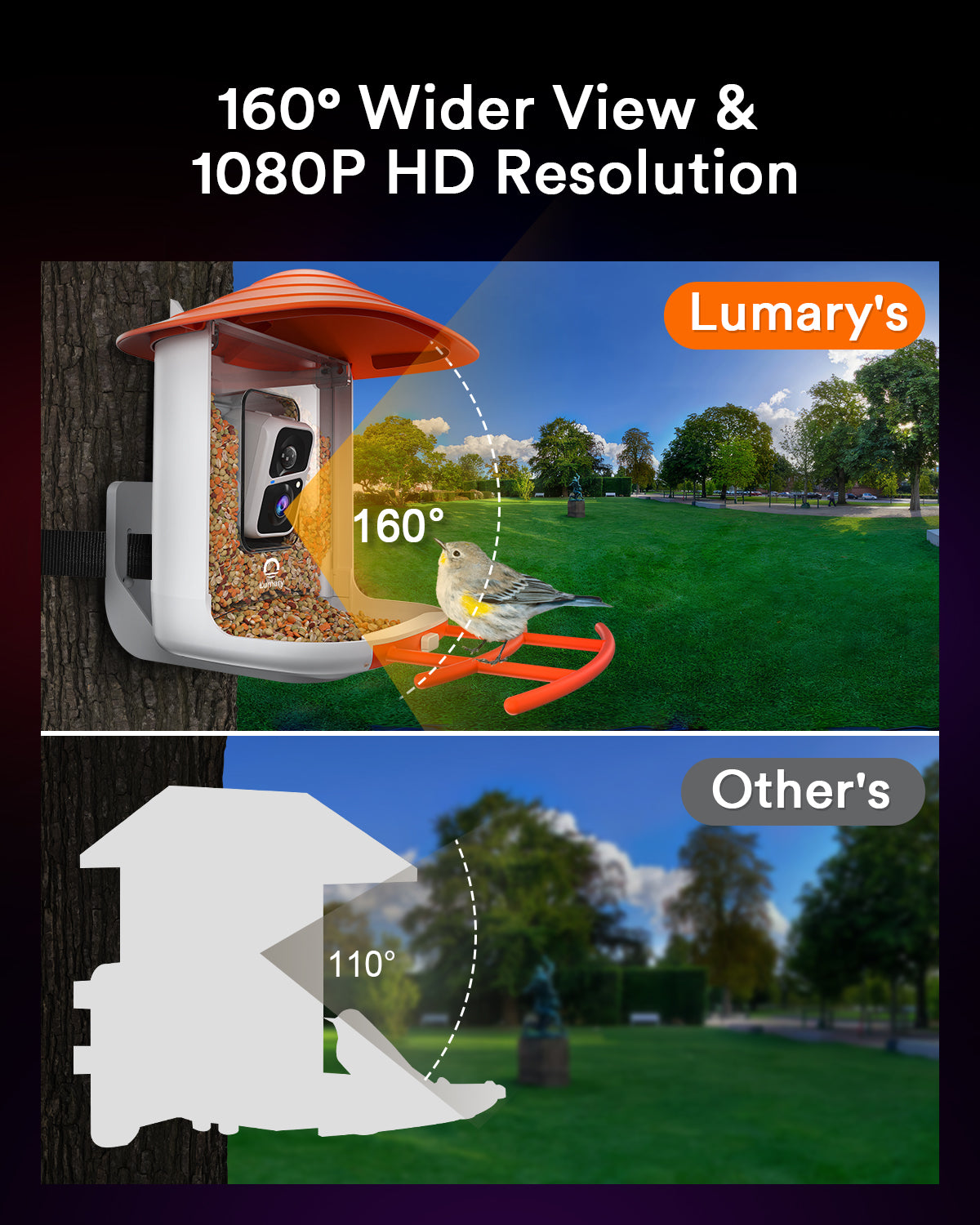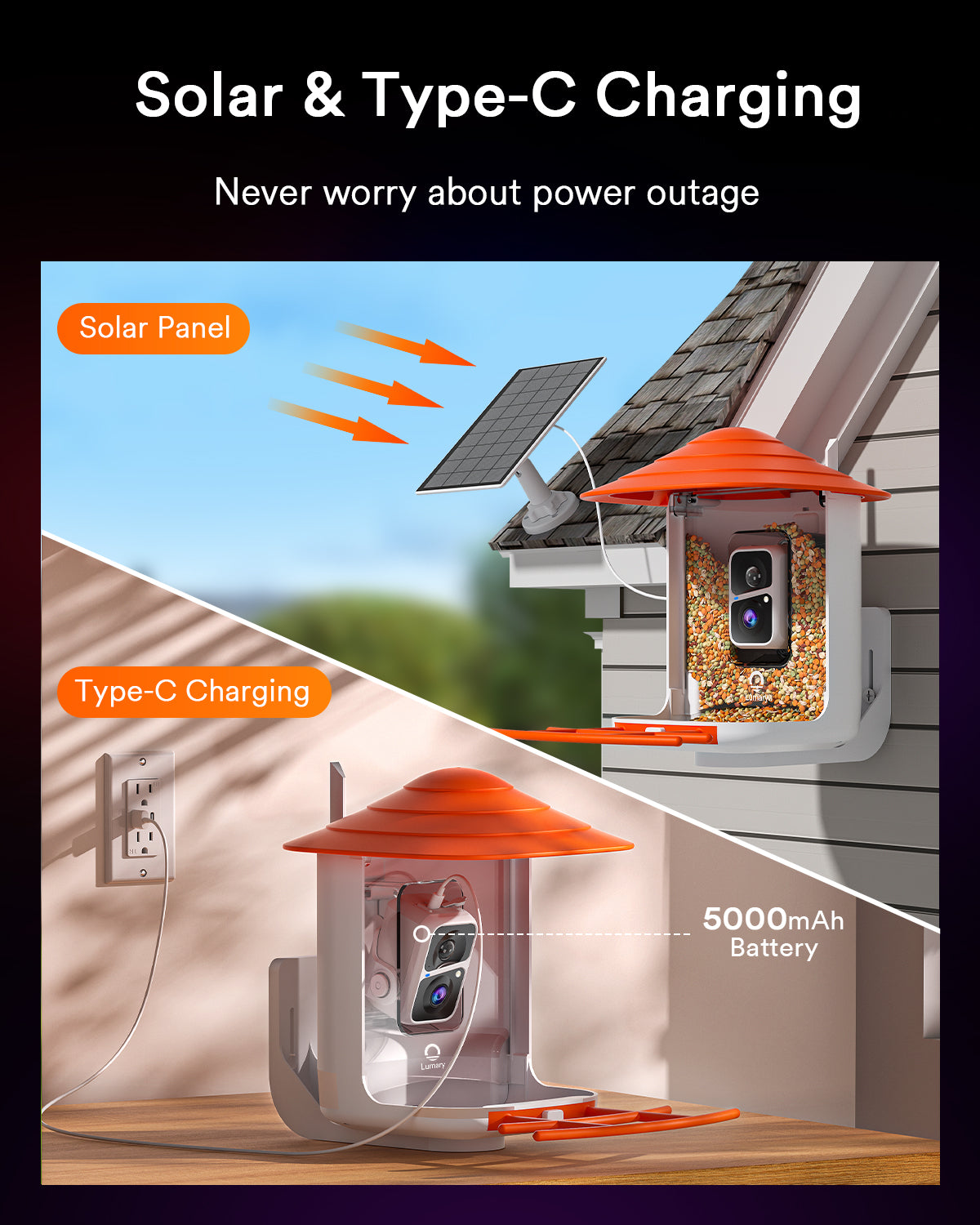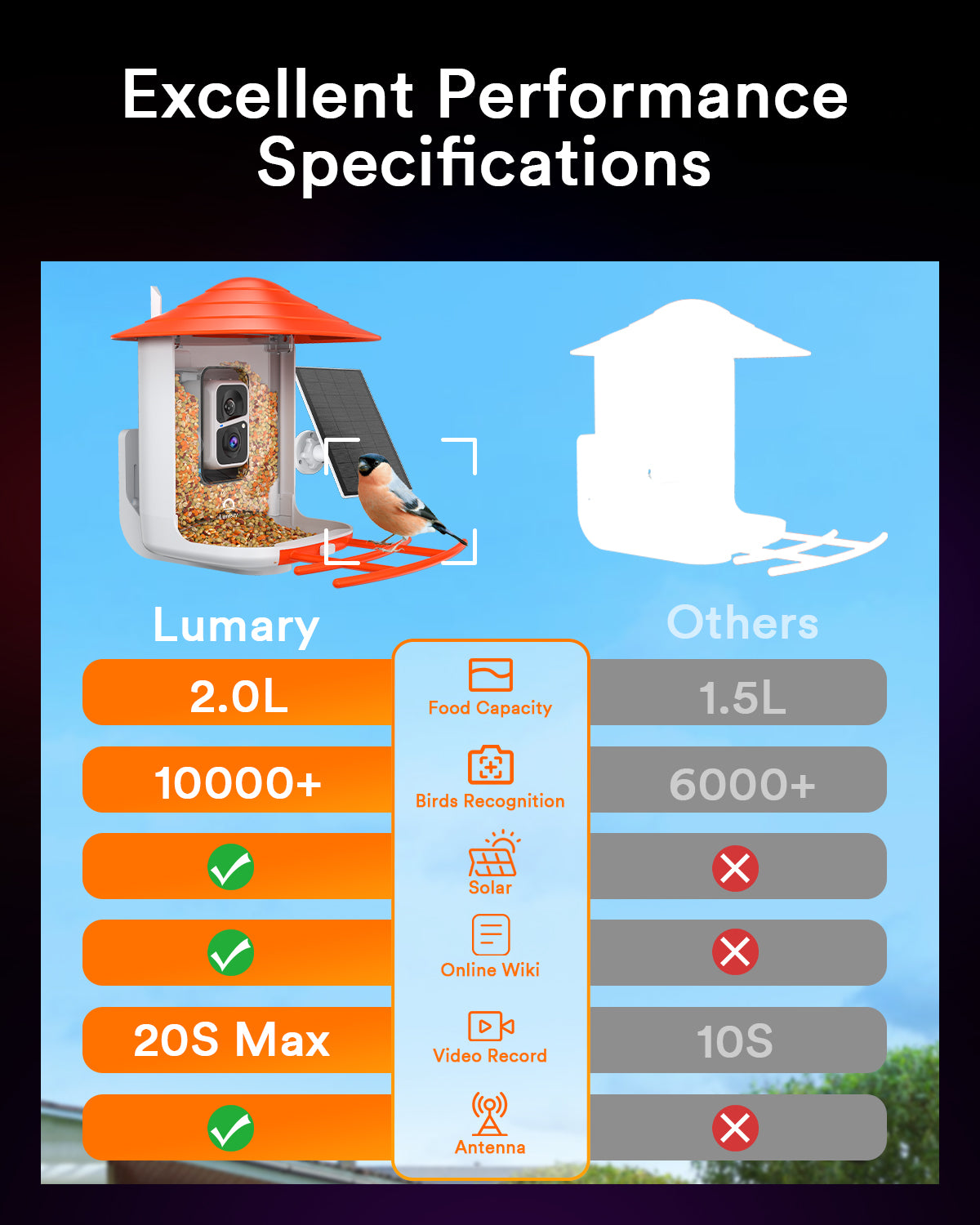 Lumary Smart Bird Feeder Camera
$40 Coupon Code: LF40
Solar Powered
Enhanced Wireless Connectivity
Smart AI Identify 10000+ Bird Species
See Birds True 1080P Color Night Vision
See Birds on Your Phone Anytime Anywhere
QUANTITY
Lumary Smart Bird Feeder Camera
Lumary Zigbee Smart Recessed
Light With HDMI Sync Box Kit
Lumary Smart Bird Feeder Camera
Lumary Smart Bird Feeder Camera
AI-identification
10000+ Bird Identify! See Birds on Your Phone Anytime Anywhere
AI-identification
10000+ Bird Identify! See Birds on Your Phone Anytime Anywhere
Better hardware for a better experience.
Great visual experience and multiple charging options
Better hardware for a better experience
Great visual experience and multiple charging options
Bird Feeder unboxing and review
This is one of the coolest things out there for bird watching and feeding. Awesome product and easy to get set up. I get alerts on my phone when a bird lands there. ItӮs always a surprise to see what kind of bird shows up.
Brings all the birds to the yard.
My partner loves hearing and watching the birds in our yard so when she was gonna be sidelined for surgery, this felt like a great gift. Assembly and set up were super easy. Loved that it provided several different options for mounting the product and the fact that it included a solar panel charger made it even better. The birds absolutely adore it and my partner loves to prop up the ipad and watch the birds ravage the feeder. However, the app could use some polish as it's not always super clear. It's clumsy at times and not always intuitive. I also didn't like the fact that you need a subscription to store pictures/videos and to identify the birds. Some basic storage and identification should be included for the price.
I'm Loving it!
I recently had the opportunity to upgrade my bird-watching experience with the Lumary Smart Bird Feeder, and I must say, I am thoroughly impressed!The combination of a bird feeder with a built-in camera is pure genius. Not only does it provide nourishment to our feathered friends, but it also allows us to witness their world up close. The 1080P HD video quality ensures crystal-clear footage, and the full-color night vision is a game-changer. Even in low-light conditions, I can still enjoy vibrant visuals of nocturnal visitors without disturbing them.One of the standout features for me is the motion-activated auto capture. This ensures that I never miss a moment, whether it's a lively bird feeding session during the day or a more secretive visit from a night owl. The camera's sensitivity is just right, preventing false triggers from mere rustling leaves or distant movements.Setup was a breeze, thanks to the solar-powered and wireless design. I didn't have to worry about hiding unsightly cables or constantly replacing batteries. The device seamlessly connects through both WiFi and Bluetooth, offering flexibility in monitoring and controlling the feeder. The mobile app is intuitive and user-friendly, granting easy access to live feeds and recorded videos.In terms of build quality, the Lumary Smart Bird Feeder feels robust and durable enough to withstand various weather conditions. This was a significant concern for me, as my area experiences frequent rain and temperature fluctuations. So far, it has held up exceptionally well. It's a fantastic investment for both avid bird enthusiasts and anyone looking to enhance their connection with the outdoors. Highly recommended!
Well recommended!
This was a great purchase! Bought as a gift to my mother in law who absolutely loves bird watching! Great quality, awesome specs and so pretty too! Modern technology for fellow bird lovers! Plus if you subscribe itll tell you exactly what type of bird it is youre looking at. Now she wont miss any bird friends who come by even if she isnt around at the time. Great price for such an advanced bird feeder and camera. She also gets a notification, so when she is cooking or showering she is alerted that a bird friend has come! Now she wont miss bird at night either cause this awesome camera has night vision!!! Its also got a wide view and a 1080P HD Resolution. With prices going up on everything including power, the solar panel is a great help and super convenient. The food capacity is pretty great as well.
We tried a couple of other bird houses with cameras and it always seemed the video recording was not being activated by any motion, or the app was too difficult to use. It was a hassle to put together, set up and not good footage either. Im glad to have finally found a product that actually does as it was intended when I purchased it. It feels like this should last a while and I dont see any reason why it would break early, since the material seems pretty sturdy. Im super excited to give it to my mother in law after testing it for myself.
Really fun
Just got this a couple of days ago and ive been glued to my phone. Too fun! And love the quality of the cameras too