Illuminating Your Life: The Brilliance of Lumary's Smart Lighting Solutions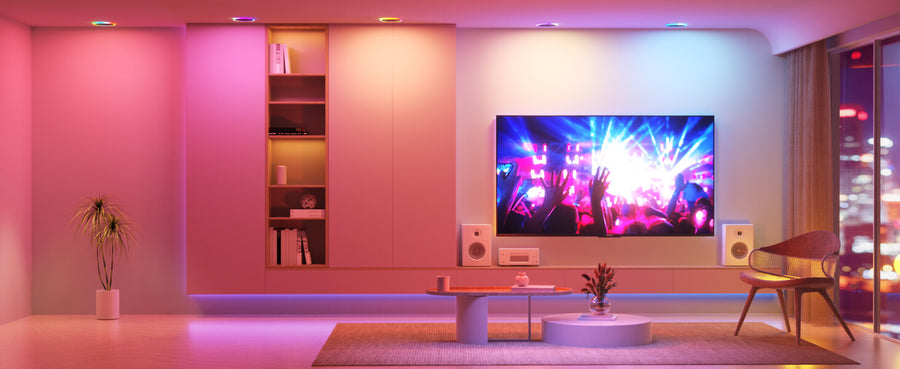 Hello, everyone! Welcome to the world of Lumary smart lighting, a place that can add infinite fun and convenience to your daily life. As the holder of the smart lighting brand, we bring you an unprecedented lighting feast, integrating technology and art, so that every space is full of warmth and intelligence. Today, let us demystify Lumary for you and show you our unique charm.
1. Variety to meet your different needs
Whether you're an outdoor adventurer or a homebody looking for indoor comfort, Lumary has everything you need. We have a wide range of products, from outdoor landscape lighting to interior lighting, to create a unique world of light and shadow for you. Whether it's creating a romantic atmosphere or creating a dedicated work environment, Lumary smart lamps can become an integral part of your life.
2. Intelligent technology to bring you convenience and creativity
Lumary's products are not just lamps, but also a smart technology experience. With advanced RGBAI technology and APP intelligent control, you can adjust the light color, brightness and mode at will to customize the unique lighting atmosphere for each occasion. Whether it's partying, reading or relaxing, it's all at your fingertips. In addition, our customized lighting display and lighting logic intelligent module, but also let you play creative use, create your own light and shadow art.
3. High quality guarantee, let you have no worries
At Lumary, we have strict requirements for the quality of our products. Each product is subjected to lengthy life testing, stability testing, drop testing, and special testing for specific products to ensure that it can withstand the test of time and environment. Our goal is to provide you with long-lasting lamps that provide a consistent experience and reliable quality.
4. Humanized design, attention to details, convey warmth
Lumary's intelligent lighting design is always people-oriented. We know the importance of details, so the design of each product has been carefully crafted, and strive to achieve everything. We pay attention to every detail, from appearance to function, from material to operation, with user experience as the starting point. Whether it is the appearance or the operation mode of the lamps, it reflects our care and intentions.
At Lumary, we firmly believe that smart lighting is not only a source of light, but also a part of your life. It can bring you convenience, create emotion and enhance quality. Whether you are pursuing fashion trends or paying attention to a comfortable atmosphere, Lumary smart lamps will become an indispensable partner in your life. Let's light up our lives and create the future together!
Whether it is the unique design concept, the application of intelligent technology, or the pursuit of quality, Lumary is centered on the needs of users, bringing you an unprecedented fusion of light and shadow. Come to the Lumary website and explore our smart lamps to make your daily life more exciting and colorful!
---