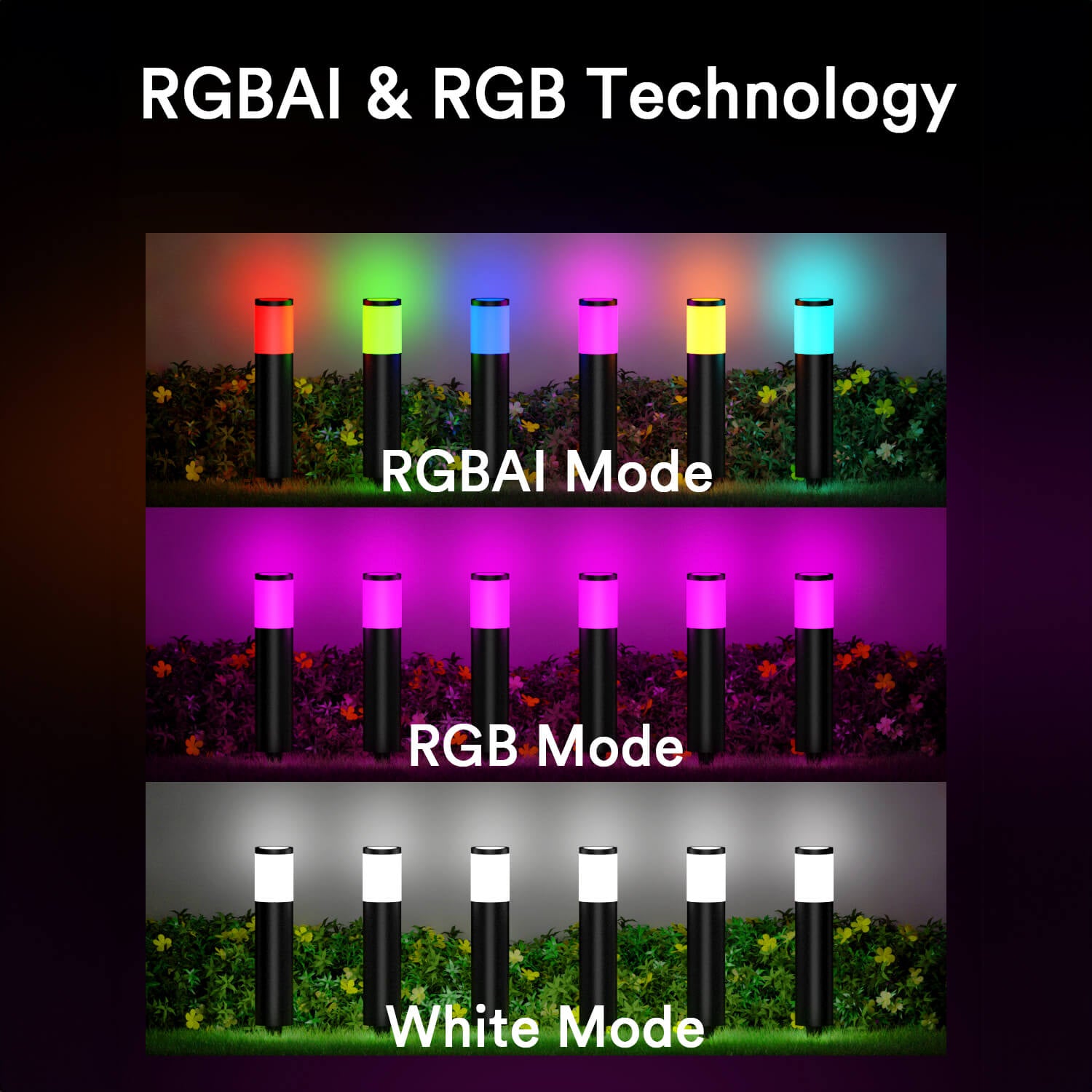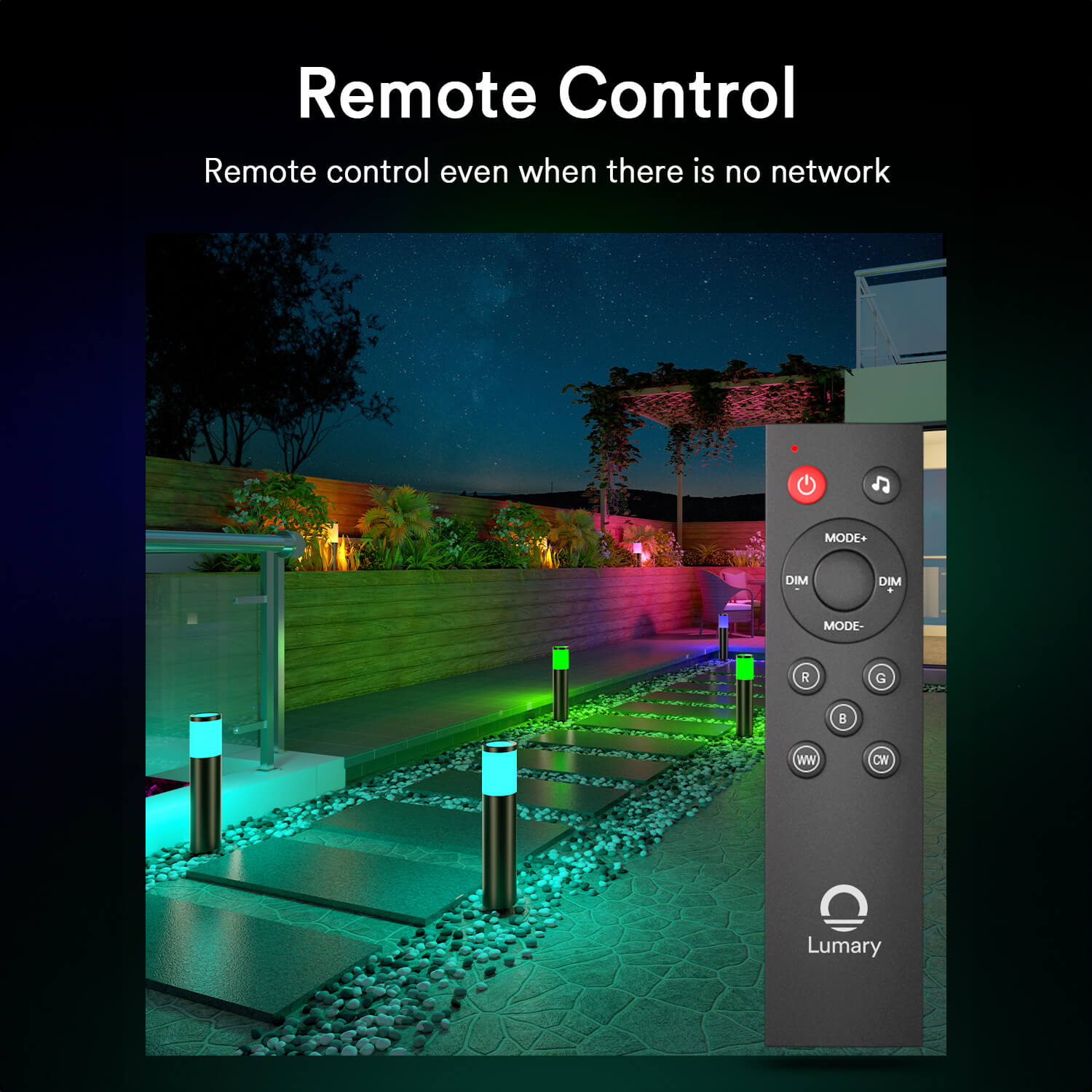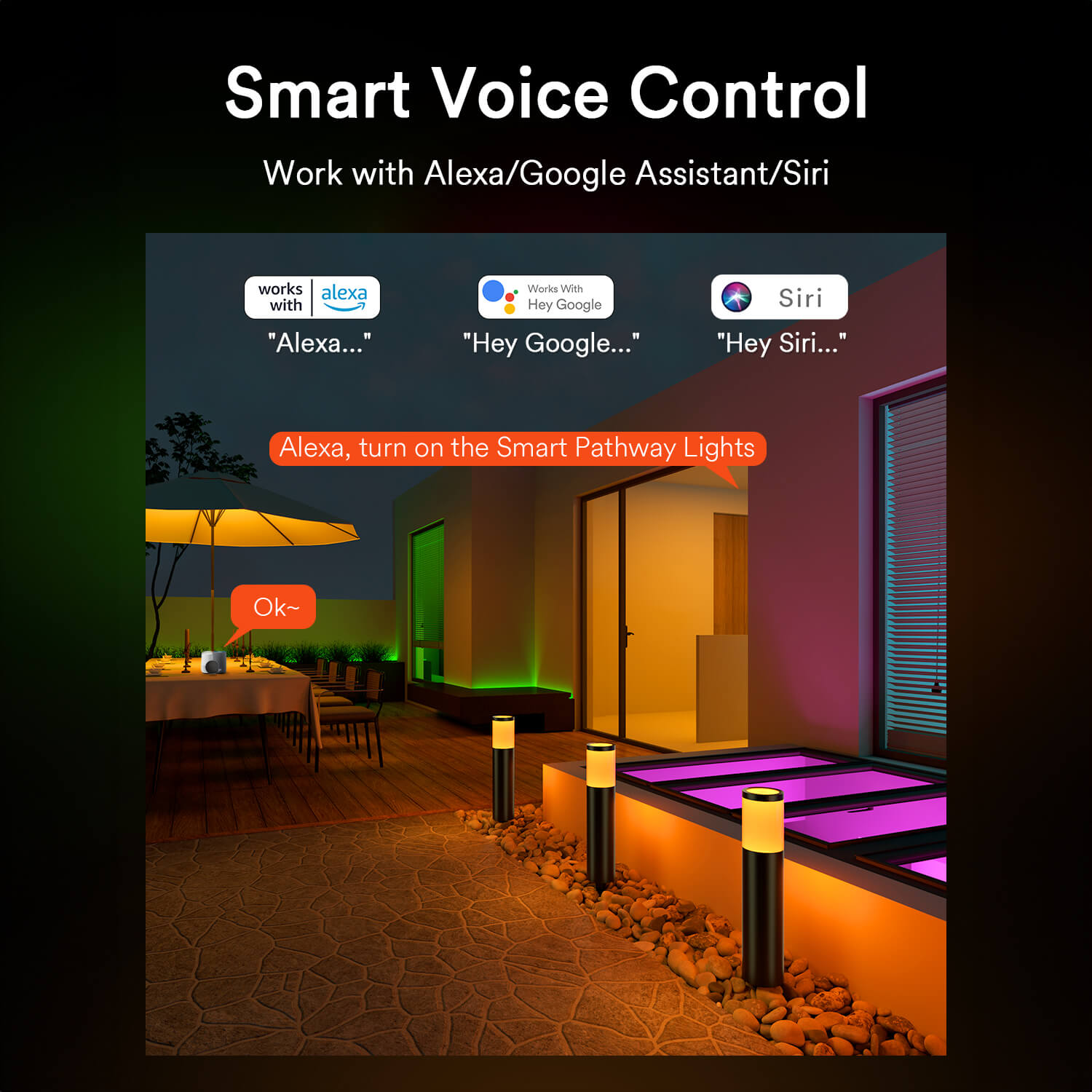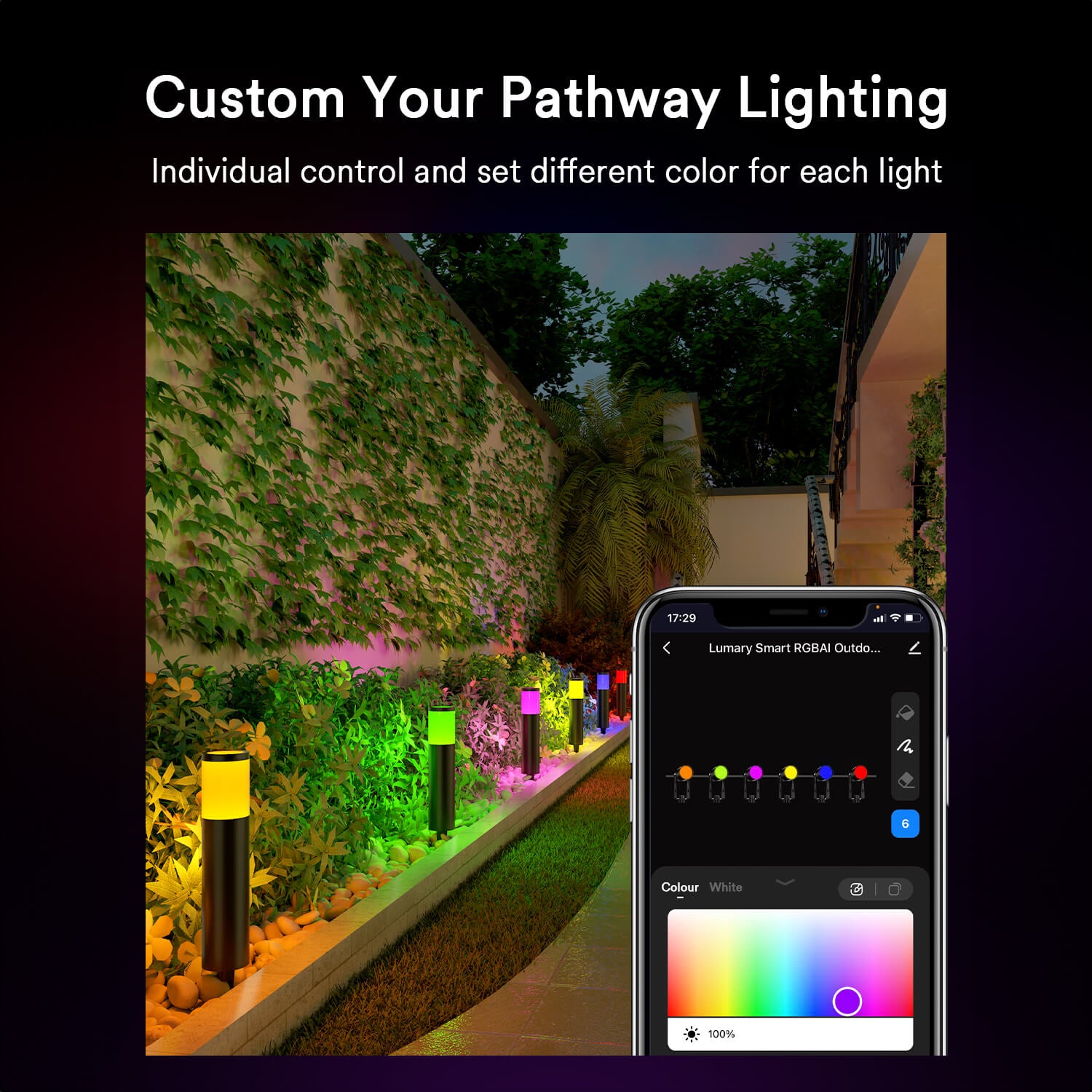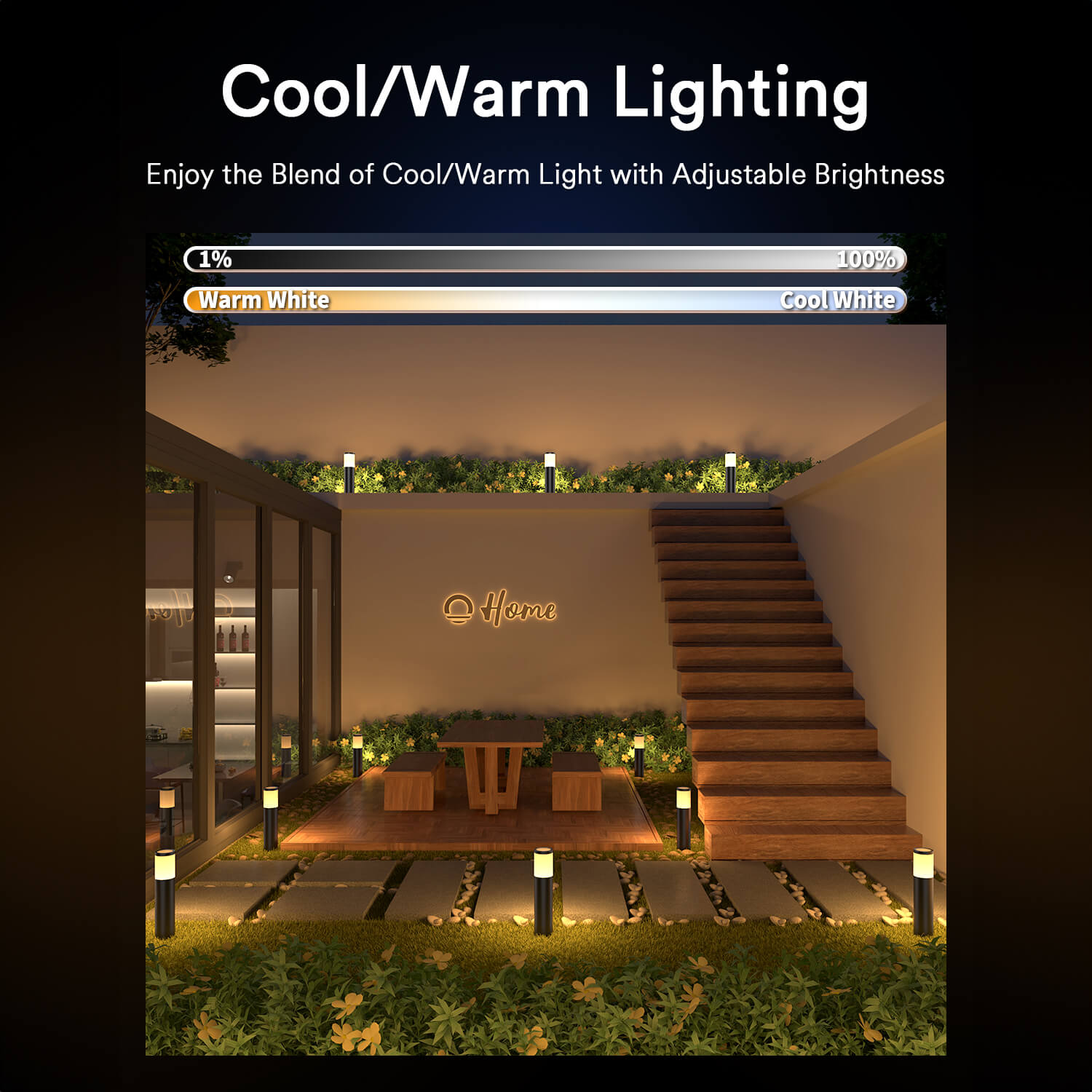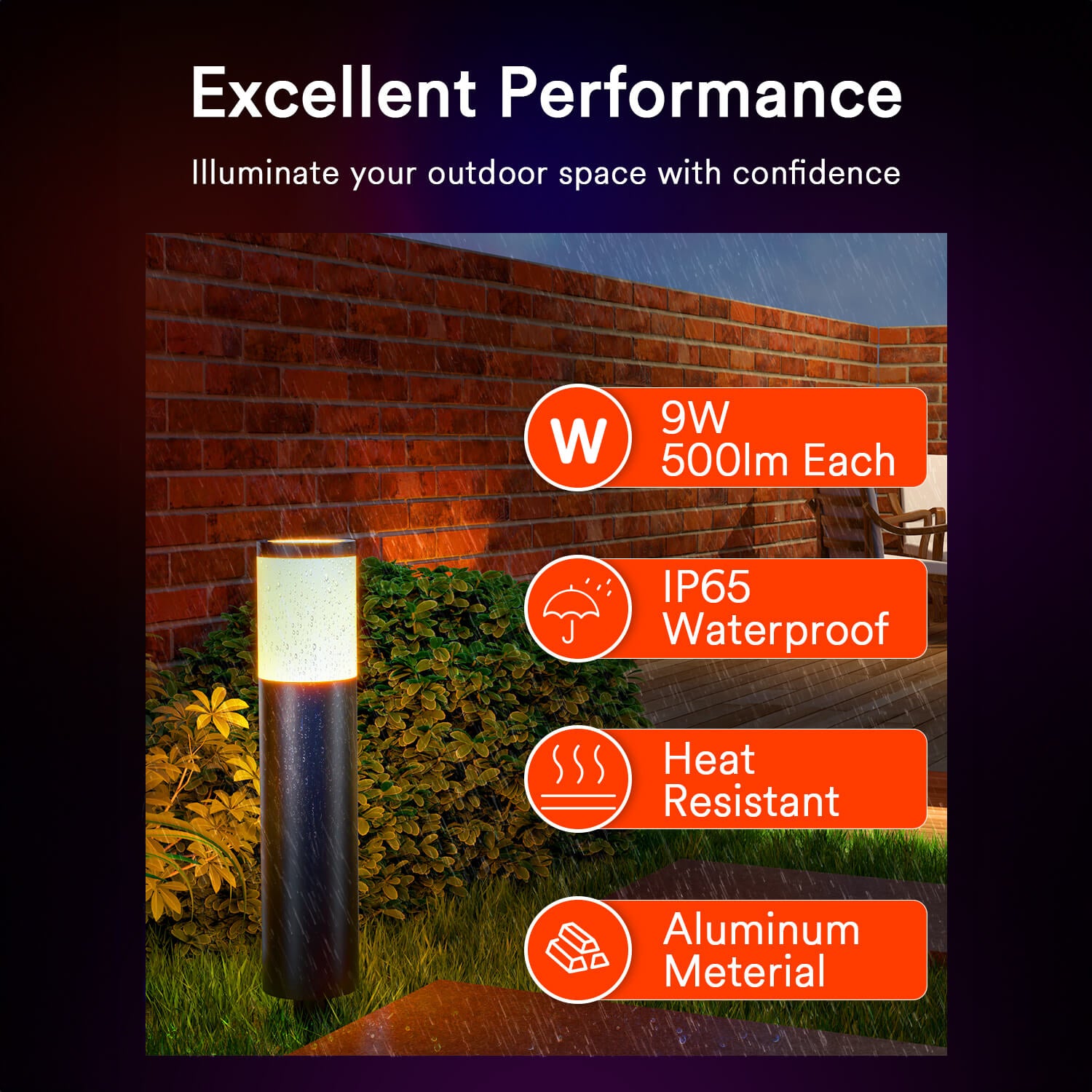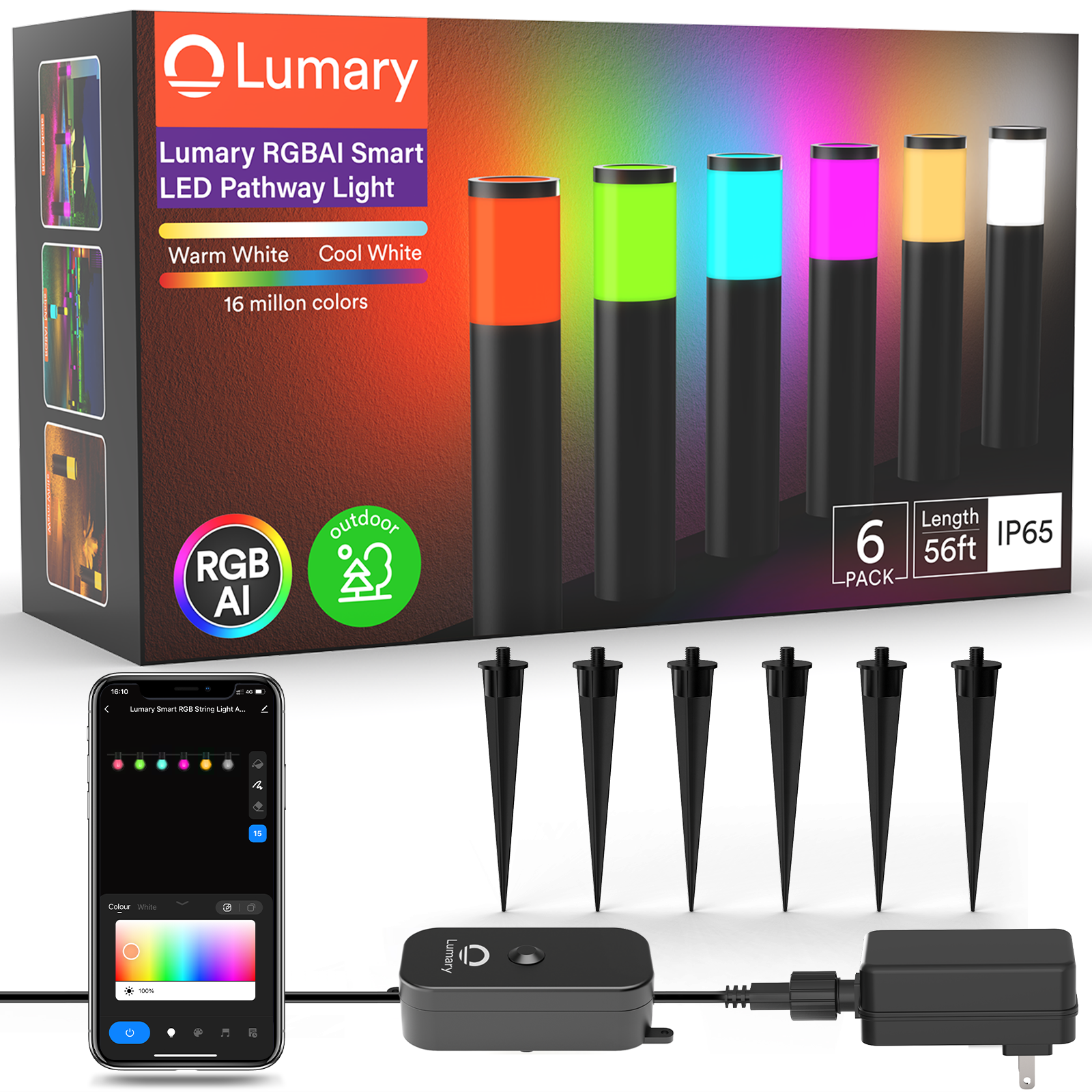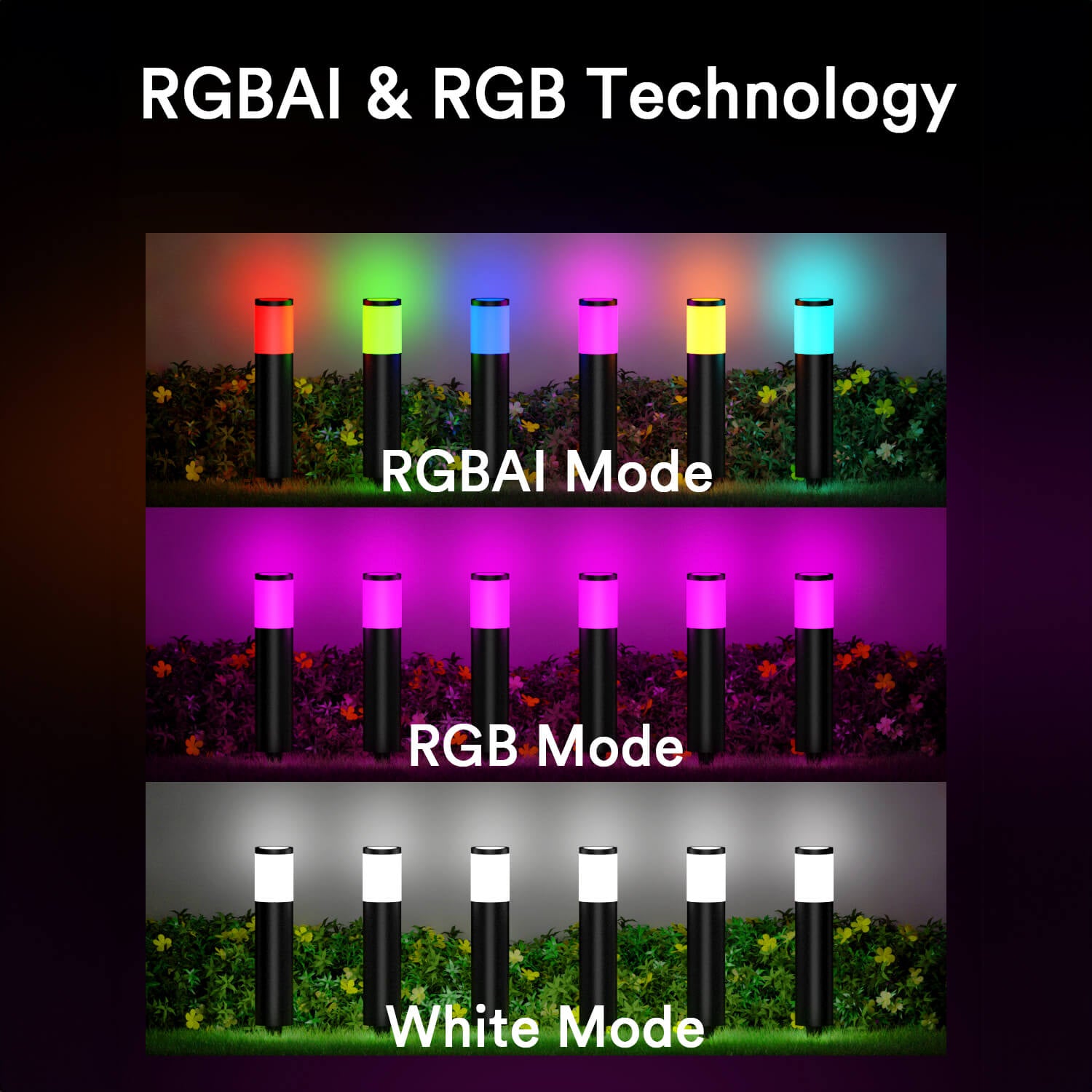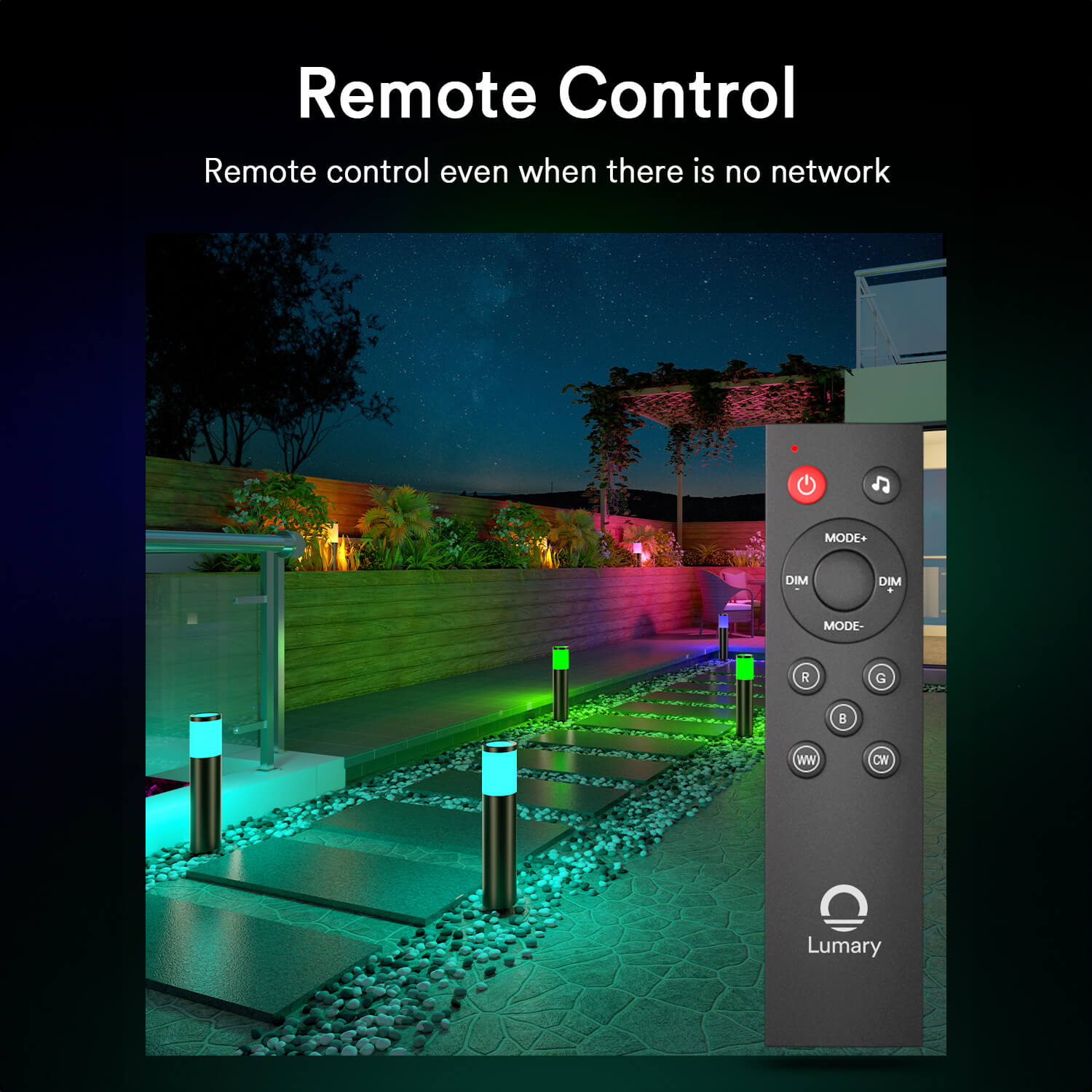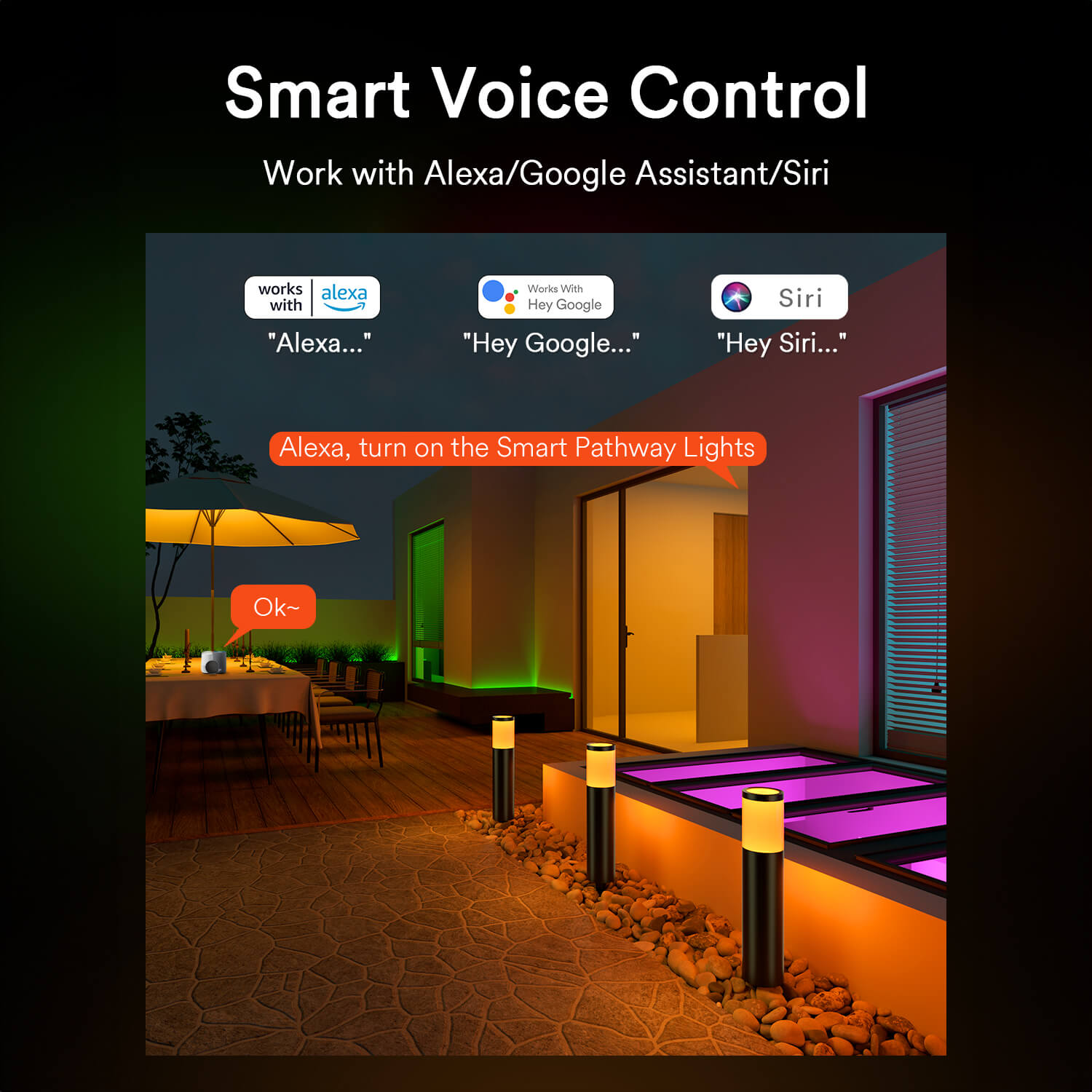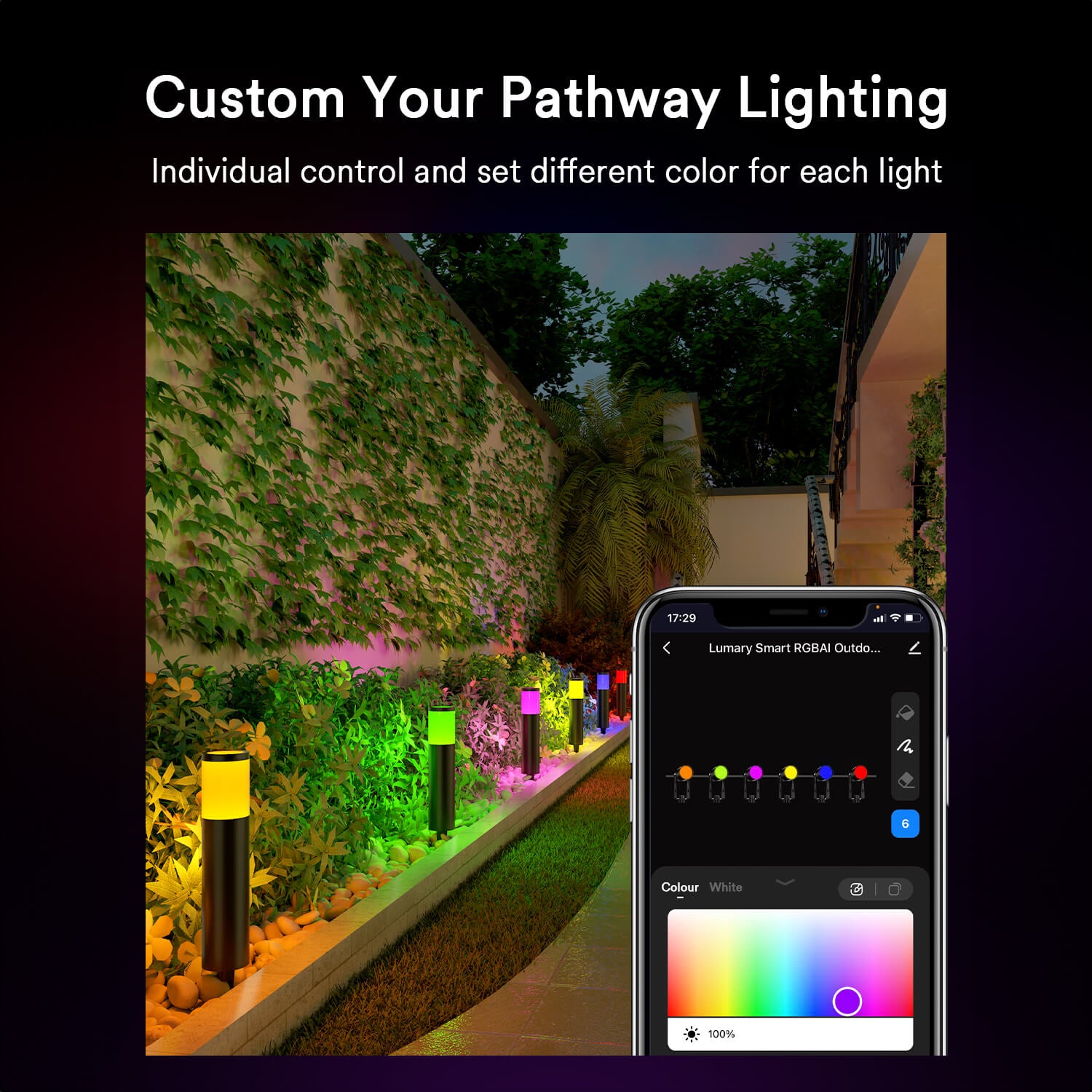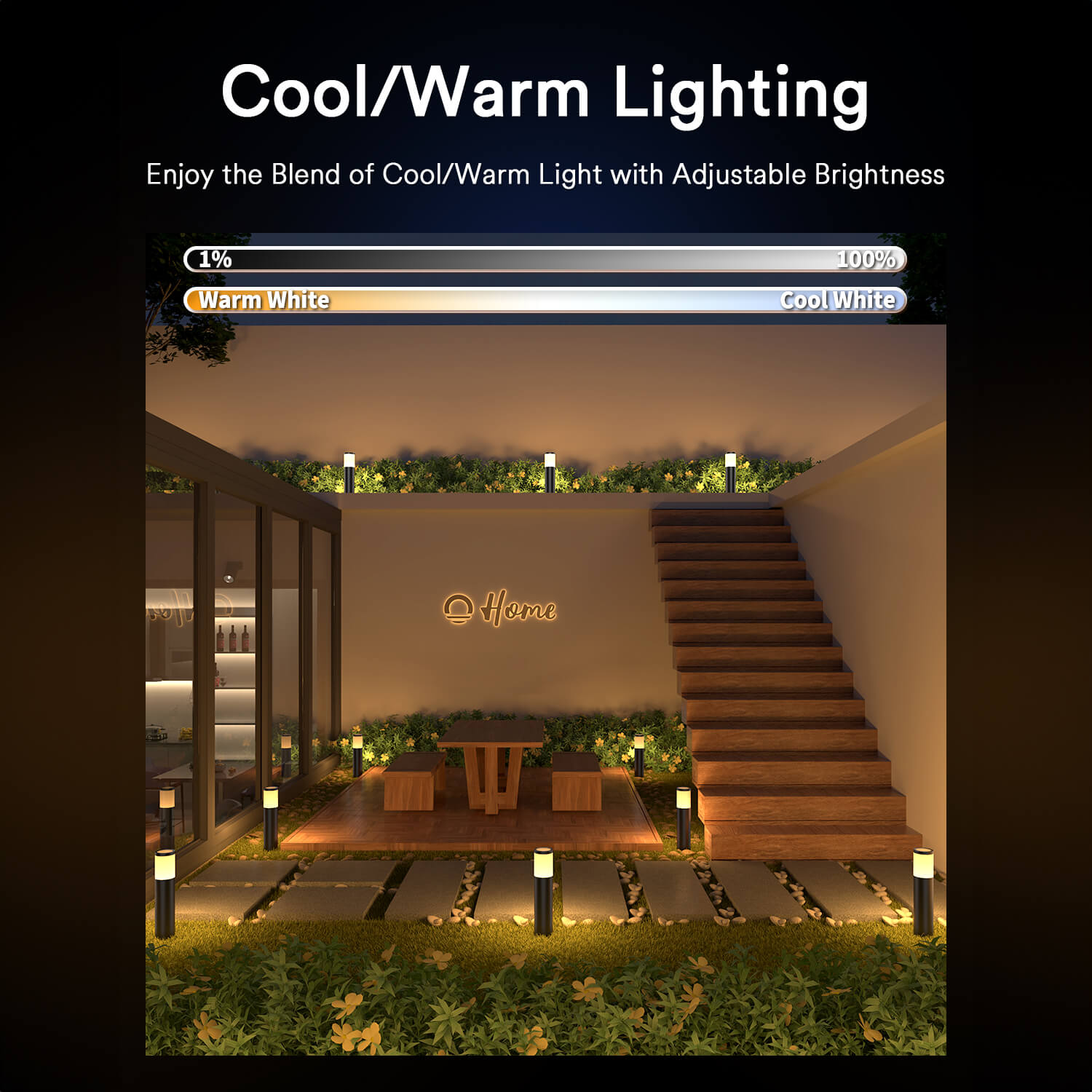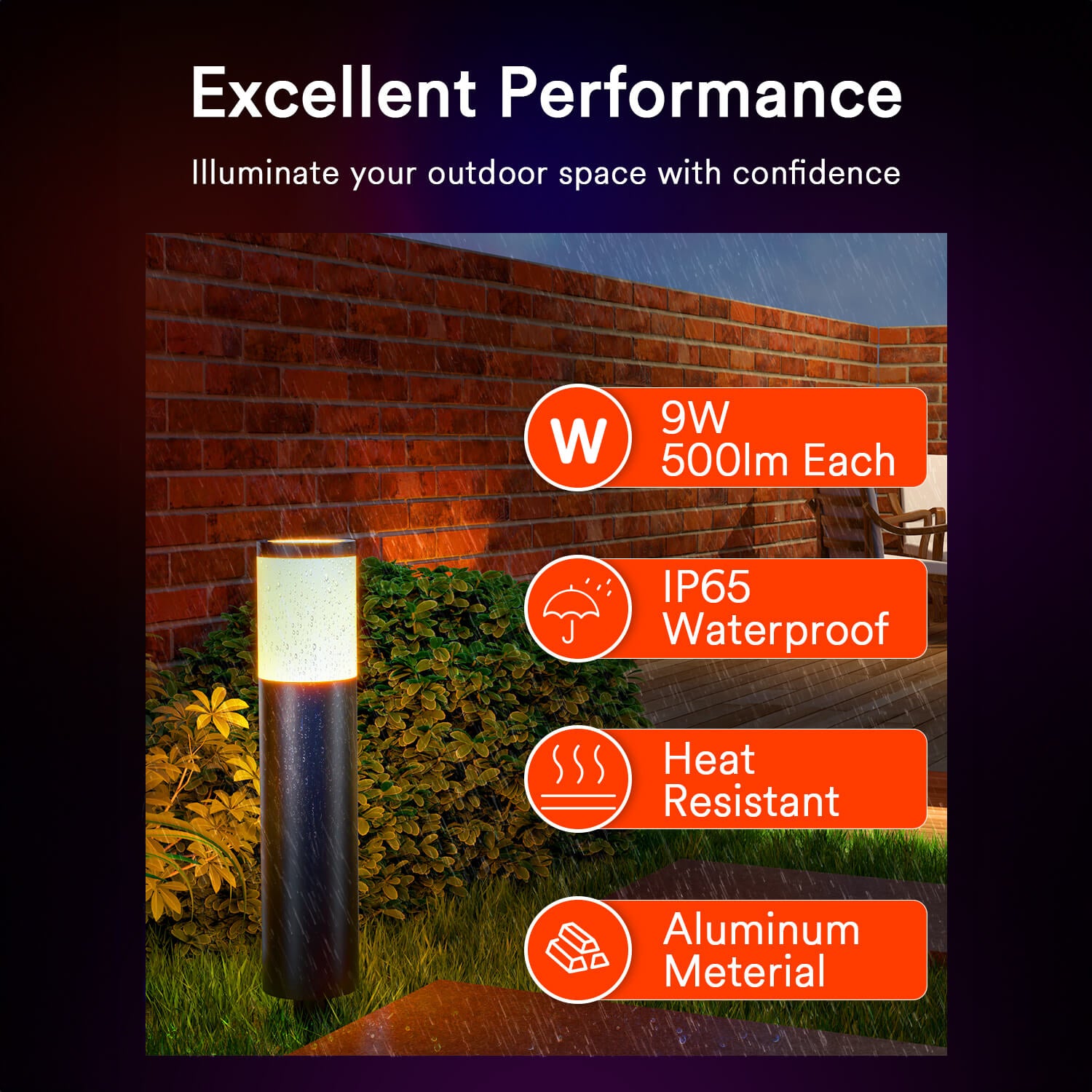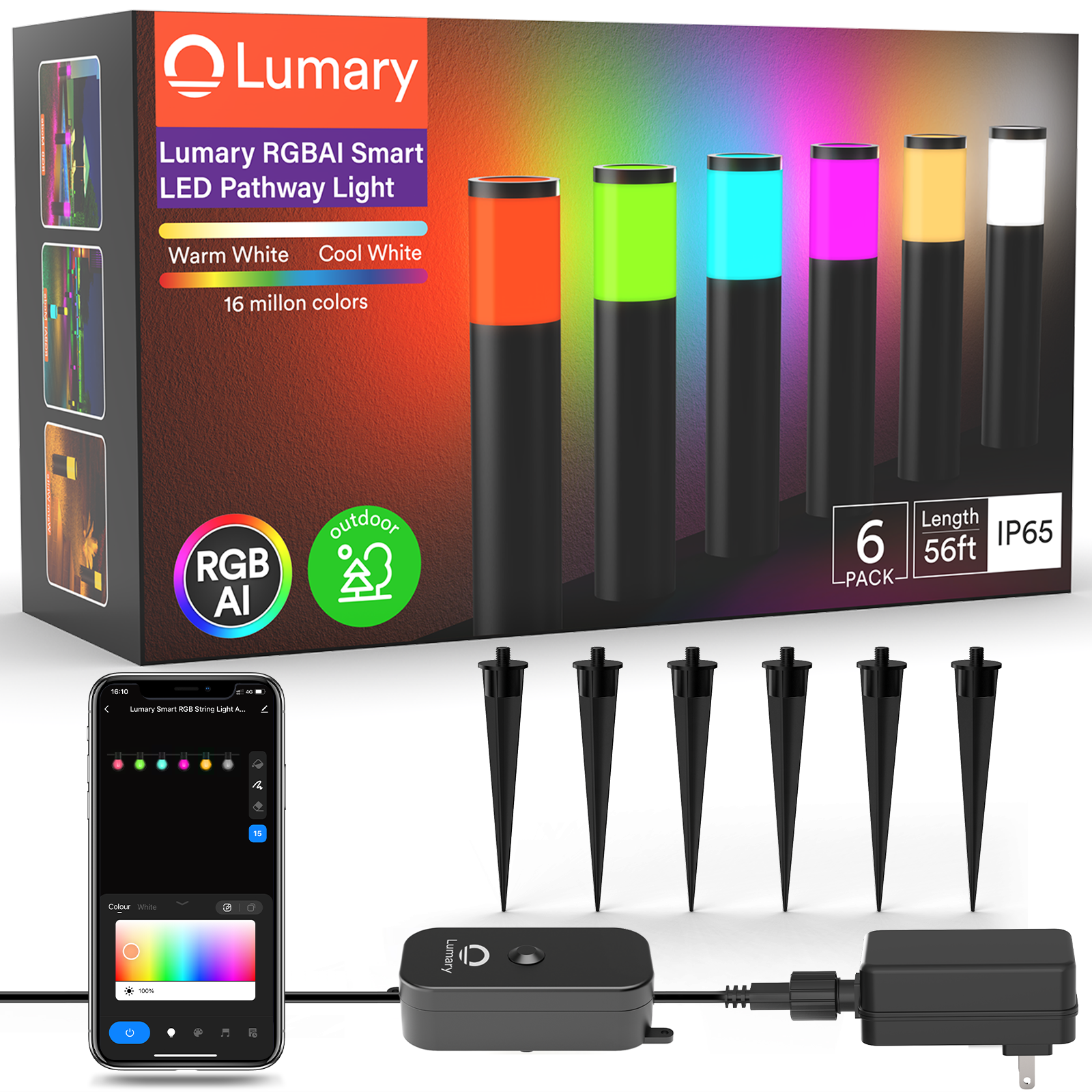 Lumary RGBAI Smart WiFi Pathway Lights 62ft (6 Pack)
RGBAI Technology
IP65-rated Dustproof & Water-resistant
Individually control the color of each light
Four ways to control(APP/Voice Device/Remote/Control Box)
Easy and fast installation
Free Shipping & Fast Delivery
QUANTITY
Smart RGBAI Pathway Lights
A Whole New Outdoor Visual Experience
Smart RGBAI Pathway Lights
A Whole New Outdoor Visual Experience
RGBAI Light Technology
With Lumary RGBAI technology enables lights to mix colors and change gradually at the same frequency
Multiple Control Modes
Enjoy Lumary RGBAI pathway lights with multiple control modes for convenience
IP65 Water-resistant
Design for full protection, no fear of bad weather such as rainstorms
Excellence Design
The outstanding product texture and top-tier quality offer users the best usage experience
Not Just Changing the Light Color
Lumary Smart Pathway Light not only supports 16 millions color changing but also allows the selection of various preset scenes for automatic light color transitions. It even features music sync function and can be controlled in groups, providing you with the perfect outdoor lighting experience for parties.
I had the neighbors ask where I got them! These Path lights are so good looking!
I am absolutely thrilled with my purchase of the Lumary Smart Pathway Lights 500LM, 6 Pack! These lights have transformed my outdoor space into a mesmerizing and colorful wonderland, and I can't recommend them enough.
First and foremost, the RGBAI technology is a game-changer. With 16 million color options and various preset/custom scenes, I can create stunning lighting displays that suit any mood or occasion. Whether I want a calming warm white glow or a vibrant rainbow of colors, these lights deliver every time. The ability to control each light individually via the app allows for endless creative possibilities. I can change colors, adjust brightness, and set timers effortlessly.
Speaking of control, I love that there are multiple ways to operate these lights. The Lumary app is intuitive and user-friendly, making it easy to customize and schedule the lighting. Plus, the compatibility with voice devices like Amazon Alexa and Google Assistant adds a whole new level of convenience. The included RF remote controller and control box are also handy alternatives.
Durability and weather resistance were essential factors for me, and the Lumary Pro Version Pathway Lights do not disappoint. They are IP65 waterproof, and the aluminum alloy die-casting material ensures excellent heat dissipation. The thicker 22AWG cable and UL-certified adapter provide peace of mind regarding longevity, with a lifetime of up to 15,000 hours.
The tunable white feature is fantastic for setting the perfect ambiance, whether I'm hosting a backyard party or just enjoying a quiet evening. And the group control feature lets me coordinate all my Lumary outdoor lights effortlessly, creating a cohesive outdoor lighting design that's perfect for any season.
But wait, there's more! The music sync feature is a delightful bonus. I can sync the lights with my music for a more immersive experience during special occasions like Christmas, Halloween, birthdays, and parties. It adds that extra layer of excitement and entertainment to my gatherings.
A few important notes: Make sure to keep in mind the length of the plug to the first light, and be cautious with the plug's exposure to water. Also, these lights should be plugged into an outlet, not connected to a low-voltage system, and each light can be removed through the connector.
In conclusion, the Lumary Smart Pathway Lights 500LM have exceeded my expectations in every way. They're versatile, durable, and add a magical touch to my outdoor space. I highly recommend them to anyone looking to elevate their outdoor lighting game. These lights are worth every penny, and I couldn't be happier with my purchase!
Good color and WiFi control
I bought it decorate for Christmasthey have so many colors you can pick also you can custom colors for every single light as well. Smart Control is nice, I can set timer and different modes, my kids love it ??
Easy upgrade to my front yard lighting. - Colorful and fun. What a Great Product.
This review is for: Lumary Smart Pathway Lights 500LM, 6 Pack Low Voltage Landscape Lights IP65 Waterproof, 56FT RGBAIWW Color Changing Outdoor Lights for Yard Garden Patio Walkway, APP/Voice/Remote Control. This is a nice package of 6 LED cylinder path lights. They are easy to set up and operate. They worked without any issues right out of the box. Everything screws together. Simply install the lights where you would like to have them, screw together the wires running between each light, connect the in-line controller switch, and the LED transformer, and plug them in. The LED transformer block which is 4-inches tall, 2-inches wide and about 1.5 inches deep plugs directly into a standard AC outlet. The set has screw-in metal (aluminum, I think) 6.6-inch long spikes are included in the package. The spikes screw into the bottom of the lights and allow you to install the lights into the ground. So, determine where you want your lights positioned (within the allowed lengths of the attached cables), connect the lights together, and plug them in. The lights appear well made. They are not light plastic like typical solar path lights, but these are constructed of a metal (cylinder tubes and spikes) and plastic (white light shade).The lights can be controlled with the in-line controller, with the included remote control, or with the mobile application that you can download. The lights are dimmable and can be set to white, various static colors, different colors for each light, or to color changing. The options are almost limitless. These lights provide a nice upgraded look to the front of my yard. I really like them.
Sleek and modern with color
I really like this lumary, smart pathway lights. They come in a pack of six with a remote control included. You can download the app and have a lot more choices and options to work with. They have all the white color temperatures or you can pick just one color or multiple colors at one time. They also work great during the holidays and are easy to switch colors. Plus they work with Alexa which is really nice when its cold outside. I love the way these look in down my driveway.
Looks so cool outdoor. Good quality and sturdy pathway lights !!
I had flame-effect solar lights installed for a year in my front yard but they stopped giving power backup for even 1 hour, so decided to install this one to move away from battery-dependent lights. Bought this product due to the design & loved this product for its elegant looks. I would recommend this decor product.Coming to functioning, my feedback is as below:Pros:- The design is well done with a solid cylinder design- Looks elegant when lit & lights are bright. It is dimmable as well- Connects to mobile phone easily and is easily controllable remotely- Smart devices and hence connect through voice assistance as well. I tried through Alexa and it works great- Multiple modes & and colors to select from for lights- It is tall enough for pathway decor needs- The included remote is handy to use in various situations- IP65-rated waterproof and hence weather resistant- Feels very sturdy and high qualityCons- Not reasonably priced but would recommend it for the functionality & quality of 6 pathway lights