Lumary Smart String Lights Create a Cozy Thanksgiving Atmosphere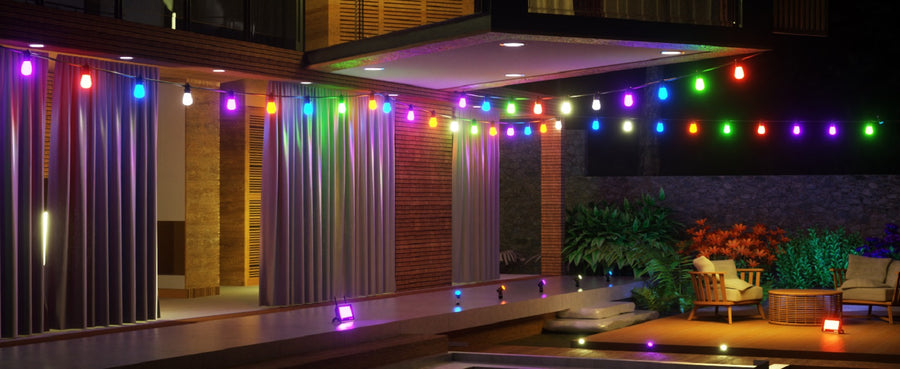 Introduction
The holidays are a time for gathering with loved ones in cozy, festive environments. But spending hours decorating and manually adjusting lighting is exhausting. This year, save energy for the turkey feast with smart string lights! Smart string lights connect to your phone and voice assistant for simple control over colors, dimming, schedules, and more. Learn how smart string lights can bring a warm, inviting ambiance to your Thanksgiving celebrations with a tap.
Smart String Lights for Warm Thanksgiving Ambience
With customization and automation, smart string lights make infusing your home with holiday hygge easy.
With many options, here are key features to compare:
Warm white, amber, and colors like orange, red, or yellow set seasonal ambiance. Look for variable color temperature.
Dimmable brightness allows controlling the cozy factor. Some lights are tunable from bright white to a warm glow.
Built-in timers, schedules, and lighting routines automate turning lights on/off hassle-free.
WiFi connectivity enables wireless control and syncing to other smart devices.
Waterproof, outdoor-safe lights permit decorating exterior trees, patios, and walkways.
Use Smart String Lights to Set the Thanksgiving Mood
Tailor lighting to each space by mixing smart string light placement and customization:
Use warm white lights at medium brightness for an inviting main room ambiance.
Add pops of orange or amber hues along stair railings, shelves, and accent walls.
Brighten up the dining room with golden lighting just before the meal.
Adjust color tones and dimness to transition from lively family fun to relaxed lounging.
Creative Ways to Position Smart String Lights
Get creative with smart string light placement using these tips:
Wind lights along patio railings, trees, bushes, and front walkways to welcome guests.
Use lights as dramatic centerpieces on your Thanksgiving table for focal impact.
Outline kitchen islands, cabinets, and bars to accent prep and serving areas.
Accent sofa backs, headboards, and shelving to reflect lighting around each room.
Syncing and Automating Smart String Lights
Smart lights take convenience even further with the following:
Scheduling lights to automatically turn on right before the company arrives.
Activating certain lighting scenes with guests' movements using motion sensors.
Group controlling indoor vs. outdoor lights from your phone for quick customization.
Conclusion
This Thanksgiving, wow guests with a cozy, customized ambiance using smart string lights. With dimmable warm colors, remote access, voice and app controls, and automation, smart lights make designing holiday-ready lighting inside and out easy. Spend time enjoying the company of loved ones rather than fussing with decor this season.
Read More
---