Smart Outlets: Remote Control and Automation for Your Home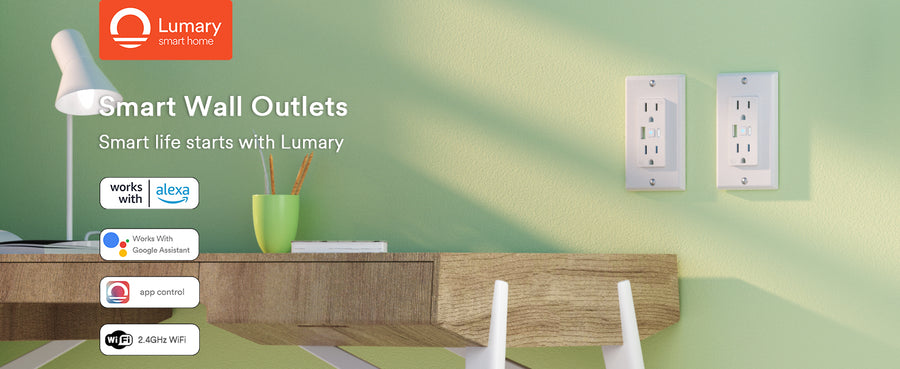 In recent years, smart home devices like smart speakers, security cameras, thermostats, and lightbulbs have exploded in popularity. One smart home product that hasn't gotten as much attention but can still provide a lot of convenience and utility is the smart outlet. In this blog post, we'll take an in-depth look at smart outlets-what they are, their key features and benefits, and whether they're ultimately worth investing in for your home.
What Are Smart Outlets?
Smart outlets are WiFi-enabled outlets that can be controlled remotely through a smartphone app or by using voice commands with a virtual assistant like Alexa or Google Assistant. Just like standard "dumb" outlets, you plug lamps, appliances, or other electronic devices into a smart outlet to supply power. But unlike regular outlets, you can turn connected devices on or off even when you're away from home or control them on schedules and routines.
Some key features and capabilities of smart outlets include:
Many smart outlet models work over WiFi, but others use protocols like Zigbee or Z-Wave that are compatible with smart home hubs. They come in both plug-in and hardwired options. Some even offer multiple outlets in one unit for controlling several devices from a single smart outlet.
Benefits of Smart Outlets
Best Uses of Smart Outlets

Factors to Consider Before Buying Smart Outlets
Are Smart Outlets Worth Buying?
For most homes today, smart outlets provide an easy way to start automating your home and add remote control at a relatively low cost and effort compared to other smart devices. The ability to turn lights and appliances on/off from anywhere, set schedules, and control them hands-free with voice commands provides tangible convenience and utility.
If you're already invested in a smart home ecosystem or want an easy entry point, smart outlets are typically worth investing in. Just be sure to compare different options and consider how many you need and which features would be most useful. The right smart outlets can make your home safer, more energy efficient, and give you more control-excellent benefits that make them worth buying for most homeowners.
Read More
---