Understanding Affiliate Marketing: Boost Your Earnings with Lumary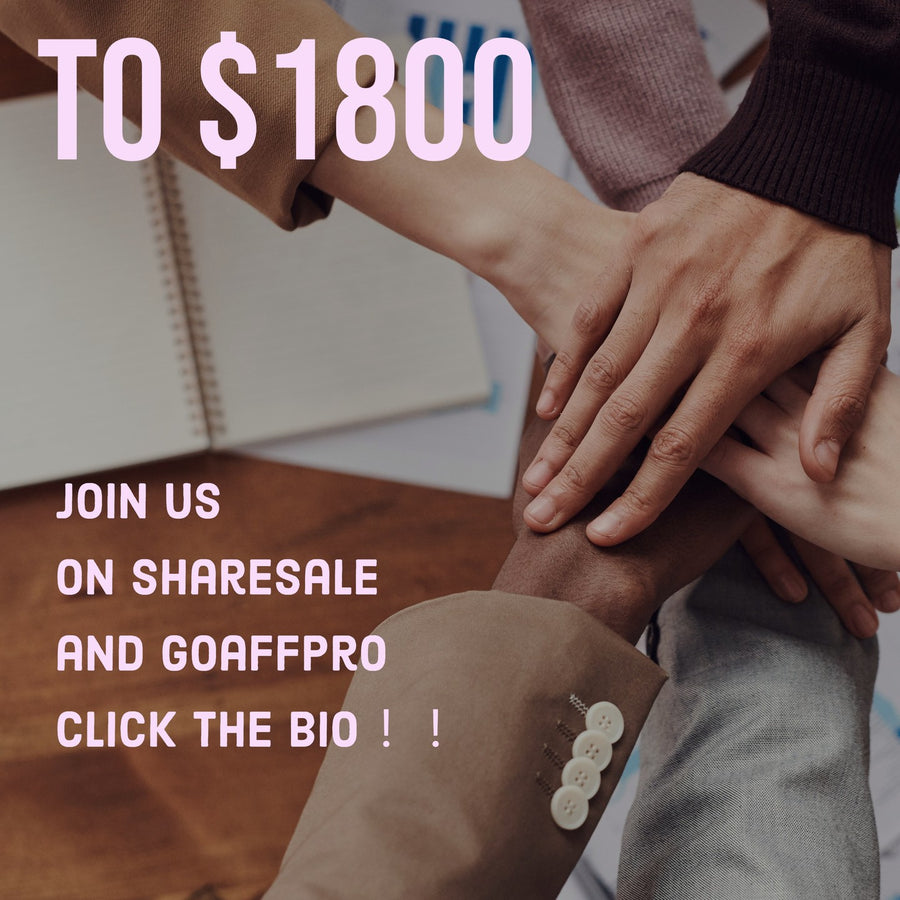 In today's digital age, affiliate marketing has emerged as a powerful strategy for businesses and individuals alike to earn passive income. Lumary, a leading company in the lighting industry, offers an exciting affiliate program that allows individuals to partner with them and earn commissions through referrals. In this blog post, we will delve into the concept of affiliate marketing and explore how you can collaborate with Lumary through platforms such as Goaffpro and Shareasale.
What is Affiliate Marketing?
Affiliate marketing is a performance-based marketing strategy where individuals (affiliates) promote a company's products or services and earn a commission for each successful referral or sale they generate. Affiliates leverage their online presence, networks, and marketing efforts to drive traffic and sales to the company they are affiliated with.
Platforms for Collaboration:
Lumary has made it convenient for everyone to join their affiliate program by partnering with popular platforms like Goaffpro and Shareasale. These platforms provide a user-friendly interface and robust tracking systems to manage affiliate programs effectively.
Goaffpro: An Example of Collaboration:
Let's take a closer look at how Goaffpro works with Lumary's affiliate program. Once you become an affiliate by joining Lumary's program, you will receive your unique referral link and discount code through Goaffpro. You can share this link and code with your friends, family, or audience.
How it Works:
When someone clicks on your referral link or uses your discount code to make a purchase on Lumary's website, you will earn a commission of 10% on that order. This allows you to earn a passive income by simply recommending Lumary's high-quality lighting products to others.
Benefits of Joining Lumary's Affiliate Program:
Lucrative Commission Rates: Lumary offers competitive commission rates, allowing you to earn a significant percentage of each sale you generate. High-Quality Products: Lumary is known for its innovative and reliable lighting solutions, making it easier for you to promote products that customers will genuinely appreciate. Easy-to-Use Platforms: Goaffpro and Shareasale provide a seamless affiliate management system, making it effortless for you to track your referrals and earnings. Flexible and Scalable: Affiliate marketing offers the flexibility to work at your own pace and scale your efforts as you see fit.
Here are more details about the Commission & Bonus (Goaffpro):
Signup Bonus - $5 
| | |
| --- | --- |
| Commission | Monthly Sales |
| 10% | 0 |
| 11% | ≥ $2,000 |
| 13% | ≥ $4,000 |
| 15% | ≥ $8,000 |
| | |
| --- | --- |
| Bonus | Number of monthly orders |
| $20 | ≥ 10 |
| $30 | ≥ 20 |
| $200 | ≥ 50 |
| | |
| --- | --- |
| Bonus | Gross Sales |
| $250 | ≥ $15,000 |
| $500 | ≥ $30,000 |
| $700 | ≥ $50,000 |
| $1,800 | ≥ $100,000 |
Please note: Minimum payout is $50; payments are made monthly;
Commission earnings from referred orders will be paid after 30 days to account for our 30-day refund policy.
We can offer good performers a customed commission at a higher rate.
If you need a custom coupon code or more support for your promotion, please contact us affiliate@lumarysmart.com
Affiliate marketing presents a tremendous opportunity for individuals to monetize their online presence and earn passive income. Lumary's affiliate program, in collaboration with platforms like Goaffpro and Shareasale, offers a straightforward and rewarding way to earn commissions by promoting high-quality lighting products. So why not leverage your network and share Lumary's products with others, earning commissions along the way? Join Lumary's affiliate program today and take the first step towards boosting your earnings.
Disclaimer: The commission rates and terms mentioned in this blog post are for illustrative purposes and subject to change. Please refer to Lumary's official affiliate program for the most up-to-date information.
---